The vegetable shortages behind the unexpected surge in inflation saw some of the UK's biggest supermarkets imposing buyer limits on customers as shelves ran bare.
The shortages contributed to an exceptional 18.5% surge in the price of fresh or chilled vegetables other than potatoes, the Office for National Statistics reported.
Shoppers started seeing shortages of tomatoes on around February 20, with retailers saying a combination of bad weather and related transport problems in north Africa and Europe were causing significant supply problems.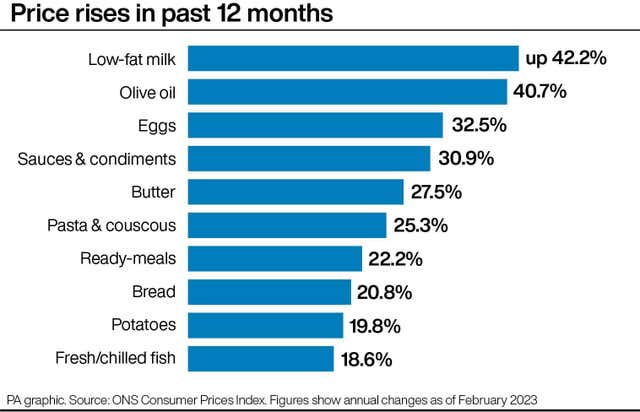 The shortages soon spread to other products, leaving shelves bare of fresh produce items including cucumbers, peppers and lettuce.
Tesco, Aldi and Lidl limited purchases of peppers, tomatoes and cucumbers to three items per person, while Morrisons set a limit of two per customer on tomatoes, cucumbers, lettuce and peppers.
All limits have now been lifted, with retailers reporting that supplies have returned to normal.
The figures are based on the CPI (Consumer Prices Index) measure of inflation and have been published by the ONS (Office for National Statistics).
In each case, the figure is the percentage change in the average price over the 12 months to February 2023.