Insurer Allianz has won a High Court fight over its refusal to pay out on an insurance claim by the University of Exeter for damage caused by the disposal of a Second World War bomb.
Contractors working on a construction site on private land to the west of the university's campus unearthed the unexploded 1,000kg (2,200lb) device in February 2021.
The high-explosive bomb had been dropped by German forces in 1942 and was nicknamed "the Hermann" after Hermann Goring – Adolf Hitler's second in command.
Its discovery prompted the Birks Grange Village and Clydesdale Rise student halls of residence to be evacuated and a 400-metre safety cordon was established.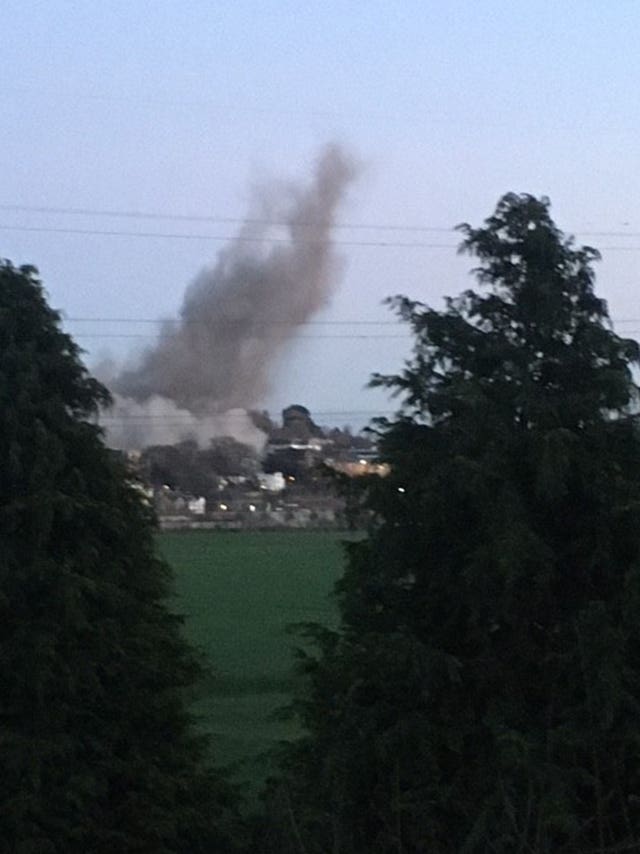 The Army's Royal Logistic Corps examined the rusting bomb and concluded that due to its age, and uncertainty over whether it was booby-trapped, it could not be safely removed for a controlled explosion, the court was told.
With the help of a Royal Navy bomb disposal team, the device was encased with some 400 tonnes of sand within a metal fence and detonated on the evening of February 27, causing damage to some buildings in the immediate area.
The university submitted an insurance claim under its policy with Allianz in relation to damage to halls of residence and "business interruption" linked to the temporary rehousing of students.
Allianz declined the claim, saying that the loss suffered by the university fell within the scope of a "war exclusion" clause.
In a ruling on Wednesday, Judge Nigel Bird said the insurer could have a court declaration that it was entitled to decline the university's insurance claim.
Lawyers for insurance giant Allianz argued that the dropping of the bomb was a cause of the university's loss, with this being an "act of war".
But the university's legal team said the cause of the loss was "the deliberate act of the bomb disposal team in detonating the bomb" and that it cannot have been intended that policy exemptions would apply to historic conflicts.
Judge Bird said in his ruling: "The common sense analysis is this: the loss was caused by an explosion.
"The explosion was triggered by the reasonable, and indeed obviously correct, decision to detonate the bomb.
"That decision was necessitated by the presence of the bomb.
"If there had been no bomb, there would have been no explosion.
"The bomb provided both the explosive payload and the absolute need for the detonation.
"In my view, the dropping of the bomb was the obvious proximate cause of the damage."
The judge noted that there was "no suggestion at all that the explosive load of the bomb had become any less lethal over time", adding that if it had been moved a "rolling cordon" of more than 2km would have been needed.
He concluded: "The dropping of the bomb is an act of war and so the loss suffered is excluded from cover."