Boris Johnson was warned against claiming that all coronavirus guidance had been followed at No 10 parties but went ahead and issued a denial, according to evidence provided to the inquiry into whether he lied to MPs.
An account to the Privileges Committee ahead of its grilling of the former prime minister shows that senior aide Martin Reynolds questioned whether the suggestion was realistic.
The former principal private secretary said Mr Johnson agreed to delete the mention of guidance before going on to make the denial at Prime Minister's Questions regardless.
Discussions with advisers are included, as are the concerns of officials and a close look at the coronavirus regulations and Mr Johnson's denials as the partygate scandal emerged.
Mr Reynolds wrote that he recalled asking Mr Johnson about a proposed line to say during PMQs "suggesting that all rules and guidance had been followed".
"He did not welcome the interruption but told me that he had received reassurances that the comms event was within the rules," the former adviser said.
But, on December 8 2021, Mr Johnson went on to tell the Commons "the guidance was followed and the rules were followed at all times".
Mr Johnson has admitted misleading MPs but denied doing so "intentionally or recklessly", arguing that he was acting "in good faith" on the advice of his senior team, as he battles to avoid a suspension and a possible by-election if he is found to have committed a contempt of Parliament.
Mr Case also said he did not advise that no parties were held in Downing Street, and was not aware of others telling the then-prime minister that.
Jack Doyle, who was Mr Johnson's communications chief when the partygate story broke, said he "believed no rules were broken".
But asked whether he told Mr Johnson "Covid guidance" was followed at all times, Mr Doyle said: "No."
Mr Doyle drew a distinction between the rules and the guidelines and added: "It is difficult to say that guidelines of this nature were followed at all times, and it would not be possible for me to say that they were."
Mr Johnson's former communications chief, Lee Cain, said it would have been "highly unusual" for him not to have raised his concerns with the then-prime minister about a mid-lockdown garden party in No 10.
Mr Cain said he could not remember if he personally had a conversation with Mr Johnson about it, but added that he told senior aide Dominic Cummings about his concerns over the May 20 2020 gathering.
Evidence published by the committee shows that Mr Cain initially raised his doubts about the event in response to an infamous email from Mr Reynolds inviting staff to the "socially distanced drinks" and asking them to "bring your own booze".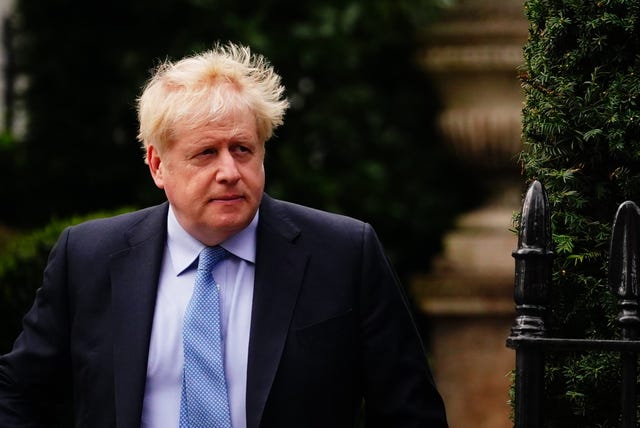 To Mr Cain "it was clear, observing all who attended and the layout of the event, that this was purely a social function".
Mr Reynolds accepted that his message had been "totally inappropriate and gave a misleading impression of the event".
"The event was not a party in any normal sense of the word," he said.
One No 10 official warned Mr Reynolds that the party was a "bad idea" and declined the invitation.
They told the inquiry: "I heard that there were so many people who were unhappy about the party that they were not going to go."
Mr Cummings, whom Mr Johnson has urged the committee not to listen to because of his "animosity" towards him, told the committee it is "comical" that the prime minister would have thought the garden event was "work".
"The PM certainly knew it was a drinks party because I told him, and when he walked outside he saw a drinks party," the former aide said.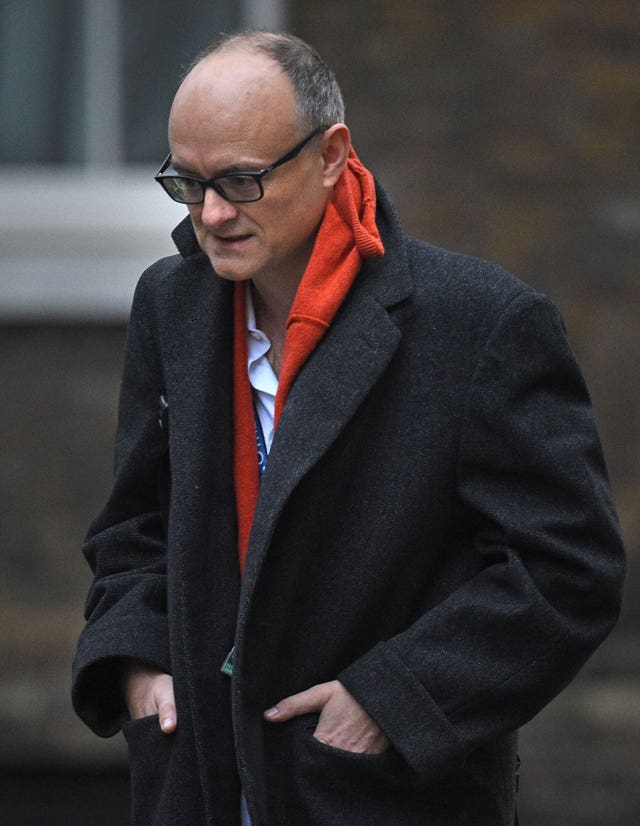 "He could see what was happening and allowed the culture to continue."
The Tory-majority committee led by Labour grandee Harriet Harman is considering at least four occasions when Mr Johnson may have misled MPs with his assurances.
In his own written evidence, Mr Johnson sought to reject the committee's belief that the evidence strongly suggested breaches of coronavirus rules would have been "obvious" to him as prime minister.
The former prime minister accepted that his denials turned out not to be accurate but said he corrected the record at the "earliest opportunity".
If Mr Johnson fails to convince the committee that he did not deliberately mislead the Commons, he could be found to have committed a contempt of Parliament.
A suspension of more than 10 days could result in a high-profile by-election in his Uxbridge and South Ruislip seat.
The full House of Commons would vote on any recommendations and Prime Minister Rishi Sunak has agreed to give Tory MPs a free vote on their conscience over Mr Johnson's fate.