Police and Crime Commissioners outside of London have pledged to enact reforms and hold their own forces accountable in light of the Casey report.
Several PCCs acknowledged in statements on Tuesday that Baroness Louise Casey's review into the "institutionally racist, misogynistic and homophobic" Metropolitan Police force will impact public confidence in policing outside of the capital.
Sussex PCC Katy Bourne said: "When the Met sneezes, all other forces catch a cold because of its scale and impact in national headlines and public perception."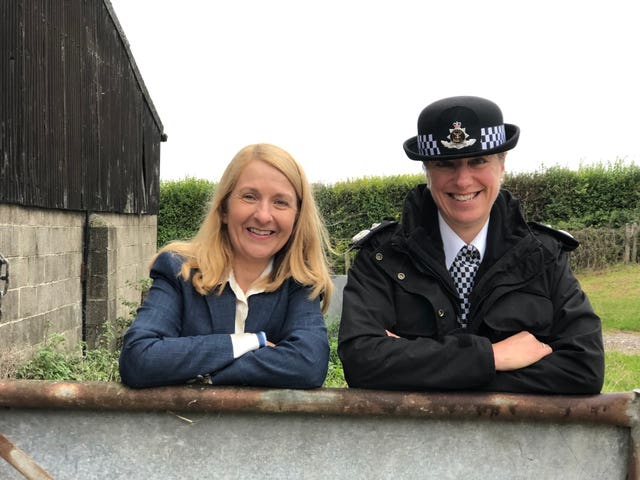 "Public confidence is already plumbing the depths and today's publication of the Casey report could sink it for years to come," she continued.
Ms Bourne pledged to make the necessary changes to investment to widen diversity, and to vet and re-vet officers and staff.
"We can't afford not to," she added. "You can't catch criminals with crooked cops."
West Midlands PCC Simon Foster announced he will convene a Public Accountability Forum following the "deeply and profoundly damning" report.
"In response I will convene a West Midlands Police Public Accountability Forum at which West Midlands Police can explain to the public, key stakeholders and the media, in an open and transparent way, the work that is taking place within West Midlands Police to prevent and tackle any and all racism, misogyny, homophobia and corruption, and how we can do more in the light of Baroness Casey's findings," Mr Foster said.
He added that he is holding West Midlands Police accountable to ensure they comply with vetting procedures and performance, and that officers and staff deal with complaints and misconduct.
He labelled the crisis facing the Met Police as "existential", adding that the force has missed "repeated opportunities to reform over the decades".
Meanwhile West Mercia PCC John Campion said the damning issues in the Met may also be present in West Mercia Police.
"I'm not reassured that the examples of misogyny, homophobia and other abhorrent behaviour, highlighted in the Casey Report, isn't also happening within West Mercia Police," he said.
Mr Campion added that he will continue holding the force's Chief Constable to account, being in "no doubt" that the concerns raised in the Casey report will "impact public trust and confidence on policing as a whole".
Labelling the Casey report "shocking", Ms Jones continued: "Discrimination and the abuse of power in the Met seem worse than ever."
She highlighted the need to overhaul Police Standard Departments across forces to remove criminals "should they be hiding in a police uniform", saying recent cases like that of serial rapist David Carrick would have been prevented by quicker handling of complaints.
Ms Jones claimed the "lax attitude" of allowing officers and staff to remain at their posts after receiving allegations of wrongdoing "has left some men in the Met thinking they are untouchable", fuelling a "rotten culture at (the force's) core".