Would-be first minister Humza Yousaf has pledged to "work tirelessly" to improve the rights of women and girls if he is elected to succeed Nicola Sturgeon.
The current Scottish Health Secretary promised action to improve abortion care in Scotland.
With some women having to travel to England for terminations later in pregnancy, Mr Yousaf said he would work to make abortion available up to 24 weeks, and would also consider decriminalising the procedure in this current parliamentary term.
He also vowed to "unequivocally" back legislation due to come before Holyrood to set up buffer zones around abortion centres, and said he would take forward existing Scottish Government proposals to make misogyny an offence.
He added he would follow the Ms Sturgeon's practice of having half of all cabinet posts filled by women if he becomes first minister, and would seek to ensure the rights of women and girls are at the heart of work the Scottish Government does in the fields of international development and climate justice.
Mr Yousaf – who is standing against two female candidates to be the next leader of the SNP –  said there had been "great strides" taken in promoting women's rights "particularly over the last eight years" under Ms Sturgeon, who was Scotland's first female first minister.
He said: "From the world's first gender-balanced cabinet to free period products, the world's first women's health plan and taking a feminist approach to foreign policy, the SNP has taken bold and progressive action.
"But none of us can take our rights for granted – we have to defend them, we have to fight for them and, crucially, we have to vote for them.
"We know that socially conservative political figures and movements are itching to attack women's rights – and it's up to us to stop them.
"In the United States, the Supreme Court's judgment on Roe v Wade has opened the door to the right-wing removing women's right to choose, and women in Poland are having to fight for their basic right to bodily autonomy.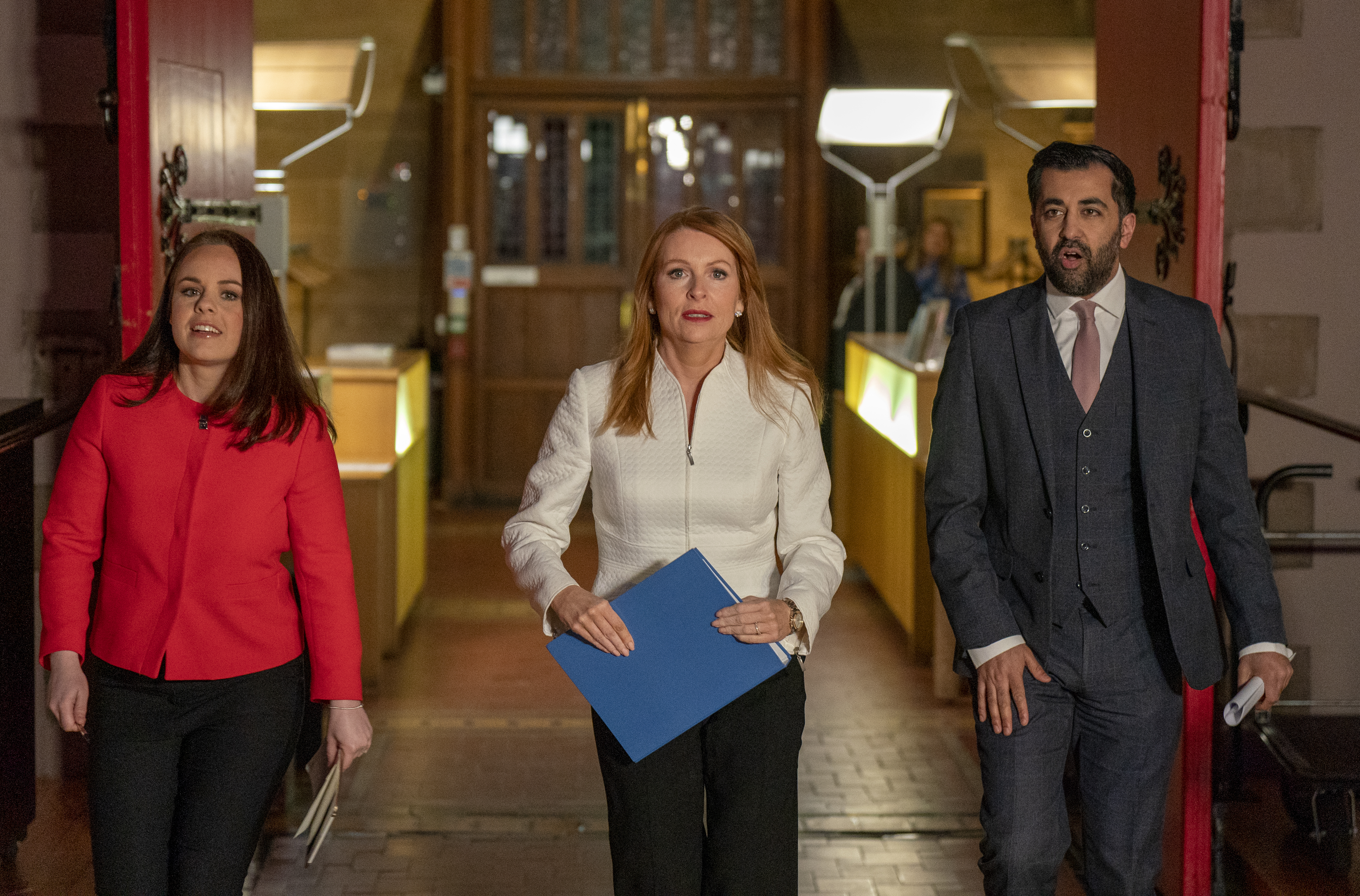 He added: "That's why I don't just want to protect the rights women have fought so hard to secure – I want to advance them even further.
"As first minister, I'll improve access to abortion care and will unequivocally support buffer zones to finally end intimidation of women who are simply seeking healthcare.
"I'll bring forward the Criminal Justice Reform Bill which will improve support for women who have experienced sexual offences.
"And I'll look to support more women in unlocking their economic potential – taking action to support women's entrepreneurship and fast-tracking the delivery of free childcare for one and two-year-olds to help parents, particularly women, back into work.
"I want women across Scotland to know that if I am elected first minister, I will not allow one step back on your rights. I'll fight with you against any attempts to undermine your right to choose – and will work tirelessly to ensure women and girls in Scotland live in a truly equal society."
His comments were welcomed by Scotland's Social Justice Secretary Shona Robison, who described Mr Yousaf as being a "leader who places equality right at the heart of his work in government".
She added: "Women need assurances that there will be no rowing back in support for women's rights or in women's representation at the highest levels of Scottish politics.
"Outlining his key commitments on women's rights, it's clear Humza understands this and will look to advance rights through forward-looking, progressive policies."