A man who directed the rape and sexual assault of young girls in the Philippines from his home in Scotland has been jailed for 12 years.
Gary Campbell, 59, from the remote village of Lochinver in Sutherland, paid for abuse to be carried out by adults as he watched and recorded it on the internet.
He was traced by cybercrime investigators through online payments he made to foreign accounts.
The former retained firefighter – who also worked for Scottish Water – admitted sexual abuse charges involving children as young as four. No child was older than 13.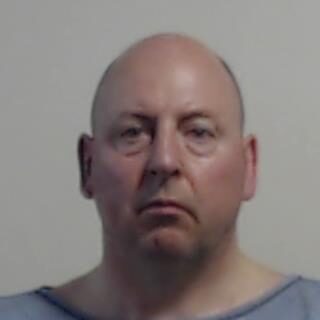 He was convicted under legislation which protects children anywhere in the world from sexual abuse by British nationals.
COPFS said Campbell was tracked to his home in the Highlands after an international investigation into the live-streaming of child sex assaults by abusers in the Philippines.
Over Skype, Campbell initiated serious sexual assaults and rape, demanded the victims were very young, negotiated online payments and issued explicit instructions as children were assaulted.
All of this was conducted in real-time, through live communications, and recorded on devices later recovered from Campbell's home.
Campbell, who had since moved to Perth, pled guilty to 13 charges at the High Court in Edinburgh last month.
He was further given a three-year sentence extension, during which he will be subject to close supervision, and his name was added to the sex offenders register indefinitely.
Fraser Gibson, Scotland's procurator fiscal for High Court sexual offences, said Campbell was complicit and instrumental in appalling crimes against children.
He added: "Gary Campbell was actively involved in a paedophile network in which children were abused for money and on request.
"The girls assaulted and raped in the Philippines were vulnerable young children suffering dreadful abuse and exploitation.
"British nationals who sexually abuse children abroad will face justice here. Legislation allows us to prosecute them and we will use every power available to us to ensure that they do, working with specialist police, international partners and cybercrime teams to track down these abusers.
"I would urge anyone with information or knowledge of this kind of offending to come forward and report it as soon as they can."
Commenting on the case, an NSPCC Scotland spokesperson said: "This is a deeply disturbing case, which shows the devastating harm that child sexual abusers can cause online.
"Campbell instigated and directed the sexual abuse of very young and vulnerable children, who will desperately need support and care to help them, following the trauma they have suffered.
"The Government needs to ensure its Online Safety Bill robustly disrupts the online activity of abusers by holding companies to account if they fail to tackle the way their platforms contribute to child sexual abuse.
"Anyone concerned about a child's safety can contact the NSPCC Helpline at help@nspcc.org.uk."