The College of Policing has said people charged with a crime should have no reasonable expectation of privacy.
Its statement came after media bosses raised concerns following proposed changes to the college's guidance which stated forces across England and Wales no longer "should" name those charged with crimes including indecent exposure, domestic violence or child sexual abuse, instead advising that individuals "can be named".
Chief Constable Andy Marsh, College of Policing CEO, said on Friday: "An open, transparent, and professional working relationship between the police service and the media is essential to public trust.
"Our guidance to police forces is clear that at the point an individual is charged with a crime, there should be no reasonable expectation of privacy. We believe this is strongly in the public interest and compatible with data protection law."
The college said on Thursday that amendments to the guidance had been proposed by the Information Commissioner's Office (ICO) to take account of evolving data protection law.
On Friday, the college held a meeting with the ICO to understand its position and outline the importance of transparency, open justice and the ability of the media to get the information they need to do their job.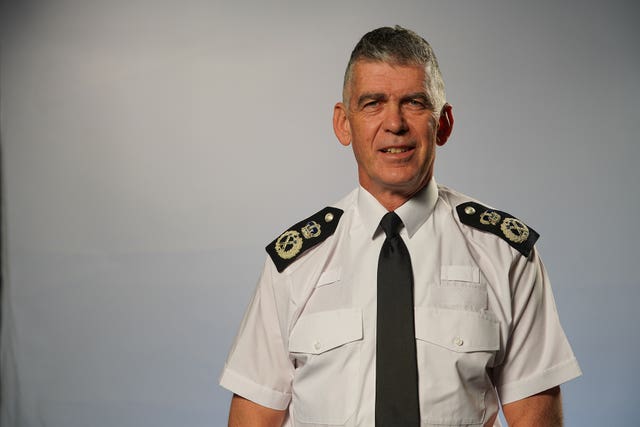 The new guidance had suggested that suspects are named only "where the crime is of a serious nature such as rape or murder" or where the incident has already been reported in the media or on social media sites.
This led to fears that individual police forces could choose whether or not to name suspects for a wide range of crimes such as arson, grievous bodily harm and robbery.
Crime reporters also raised concerns that new guidelines could make it much harder for journalists to cover criminal cases because reporters need a defendant's name to find details of their first court appearance.
Rebecca Camber, chair of the Crime Reporters Association, said: "These proposals ran contrary to the fundamental fairness of our criminal justice system and democracy.
"If police forces have the power to choose which criminal charges they release, what is to stop them hushing up the prosecution of police officers or covering up miscarriages of justice?
"How can the public have faith that officers are carrying out their duties independently, without fear or favour, if forces are able to select which crimes and which suspects they talk about.
"We are pleased the College of Policing has listened to our concerns and scrapped this ill-thought-out guidance.
"Trust and confidence in policing rests on the public knowing what is happening in our criminal justice system.
"It is vital that police open themselves up to public scrutiny and forces commit to being transparent and accountable about how they deal with suspects."
An ICO spokesperson said: "Data protection law acts as an enabling tool for the effective disclosure of information. We encourage all organisations to continue to make decisions based on public interest, balanced alongside the privacy rights of the individual.
"We spoke to the College of Policing about their guidance in 2021 as part of our regular work with all organisations to provide certainty on what the law means in practice and how it can enable them to do their work."