Ukraine fans dreamed of a "beautiful game" and a famous victory over England, but could only watch as their side lost 2-0 at Wembley Stadium.
Goals by the Three Lions' talismanic striker Harry Kane and Arsenal wonderkid Bukayo Saka saw the home side cruise to victory in the Euro 2024 qualifier clash.
Gareth Southgate's side were favourites to win the game, but that did not dampen the excitement of Ukrainian fans before kick-off.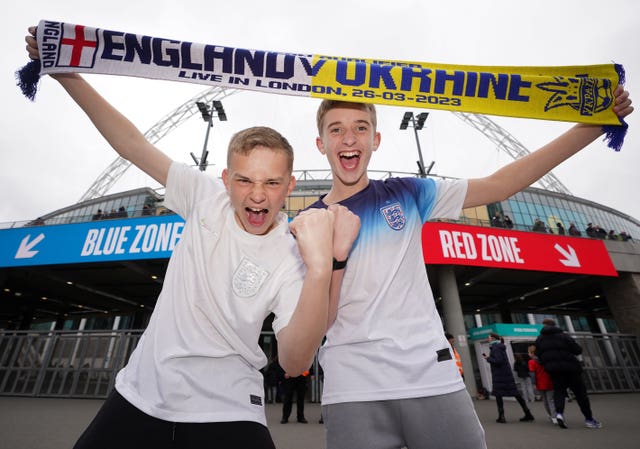 One Ukraine fan in the stand was photographed holding up a banner reading "Rishi, We Need F-16s", in an appeal for the UK Government to send fighter jets to aid Ukraine's fight to repel their Russian invaders.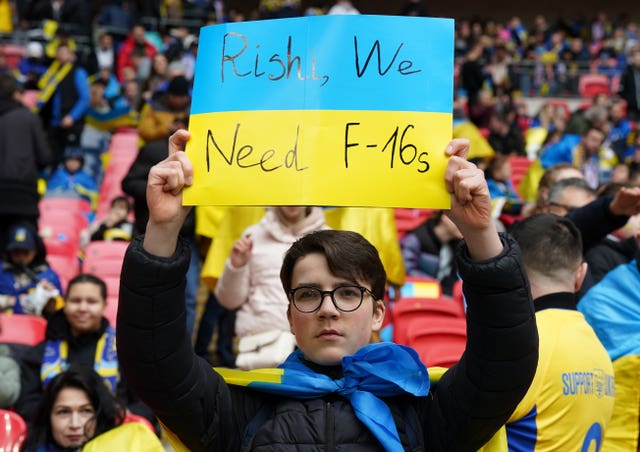 Speaking before kick-off, Denys said: "The UK is a really nice country, it's great that the Government has built this scheme for us to come here and have the opportunity to live a normal life.
"I'm not a good predicter, but I hope that Ukraine will show strength and we will win."
Ganna added: "I want to say thank you to our Ukrainian community in Bradford, because they helped us so much, they helped us find a house and to settle in and spent time with us on the weekends.
"I hope that Ukraine will win."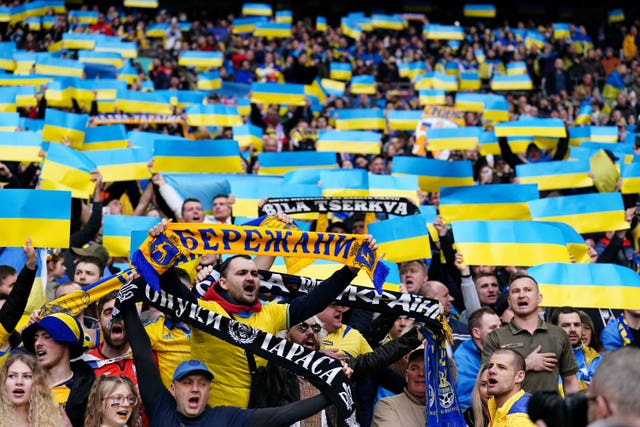 "I hope it'll be a beautiful game, and that we'll win," Maksym said.
"It's my first time here at Wembley Stadium so I'm very excited."
"I want my country to win, it's my dream to see them win here today," added Vojislav.
"If it's football then it's football, if it's boxing then it's boxing.
"Lots of my relatives came to England after the invasion.
"I think that the atmosphere is going to be amazing, it isn't the first time I've been here."