The Prime Minister said a £160 million plan will "stamp out" anti-social behaviour "once and for all" as he pledged more police patrols and swifter punishments for those blighting communities.
Rishi Sunak will use a home counties visit on Monday to announce the UK Government's anti-social behaviour action plan.
In proposals heavily briefed beforehand, it will include trials of swifter justice measures and increased policing in areas of England and Wales deemed to have high amounts of low-level crime.
Mr Sunak said: "Anti-social behaviour undermines the basic right of people to feel safe in the place they call home.
"The public have rightly had enough – which is why I am determined to restore people's confidence that those responsible will be quickly and visibly punished.
"This action plan maps out how we will tackle this issue with the urgency it deserves and stamp out these crimes once and for all – so that wherever you live, you can feel safe in, and proud of your community."
Under so-called Immediate Justice proposals, the aim is for perpetrators behind anti-social activity to carry out repair and clean-up works within 48 hours of being handed community orders.
Offenders will be made to wear high-vis vests or jumpsuits and work under supervision while picking up litter, removing graffiti and washing police cars as punishment for their actions.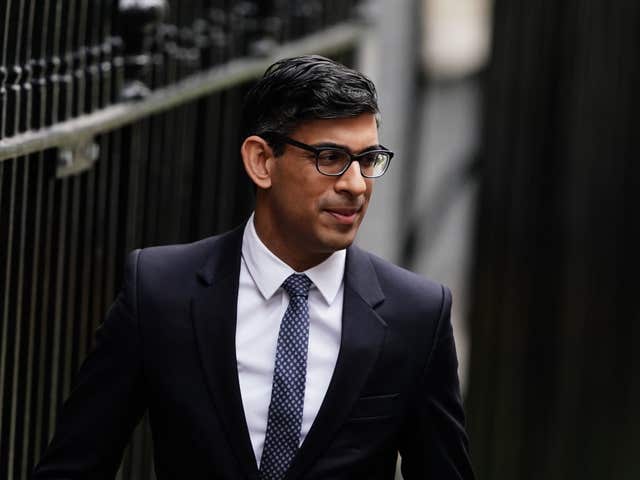 In what is being called Hotspot Policing, some areas will trial having enforced police patrols.
Officials said those areas will see an increase in police presence, alongside other uniformed authority figures such as wardens, in problem areas including on public transport, high streets and in parks.
In total, 16 areas will conduct trials of either Immediate Justice or Hotspot Policing, with four police and crime commissioner jurisdictions  — Northumbria, Cleveland, Derbyshire and Durham — trying out both.
The intention is to roll out the measures across England and Wales from 2024.
Under what the Government is calling a zero-tolerance approach, laughing gas will also be banned.
Levelling-Up Secretary Michael Gove confirmed the move on Sunday, arguing that the "scourge" of nitrous oxide was turning public spaces into "drug-taking arenas" and helping to fuel anti-social behaviour.
The drug is typically released into balloons from small silver canisters and then inhaled.
Current legislation already prohibits the knowing or reckless supply of nitrous oxide for inhalation, but Mr Gove suggested it was likely to be included under the Misuse of Drugs Act.
In a statement, Mr Gove said anti-social behaviour was a "stain on too many communities across the country".
He said: "We will deliver tougher, quicker and more visible justice to prevent thuggish behaviour in town centres and we will ensure young people have the opportunities and activities available to them to succeed — all backed by new investment."
Mr Gove announced on Sunday that the plan was being backed by £160 million of funding.
He also told broadcasters that the clampdown on anti-social activity would include increased drug testing for those caught engaging in crime and anti-social activity.
His department said that currently only suspected criminals who have committed certain offences can be tested in police detention without additional requirements.
Ministers are pledging to expand the range of trigger offences to include crimes linked to violence against women and girls, serious violence and anti-social behaviour.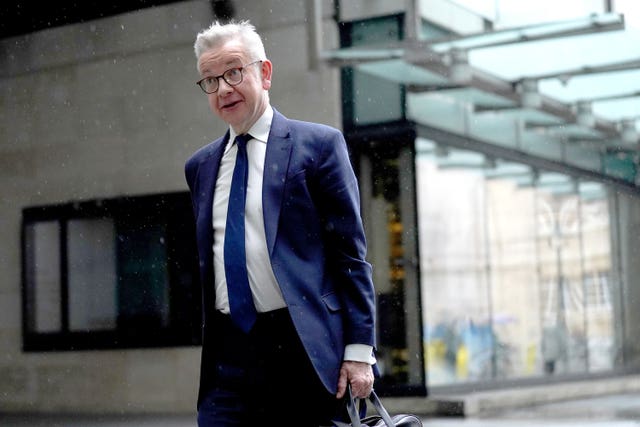 Other measures to be announced by Mr Sunak include:
– A reporting tool for the public to log anti-social behaviour and receive updates on any action to tackle it.
– Increased fines for graffiti and littering, rising to up to £500, and up to £1,000 for fly-tipping.
– Landlords and housing associations being given more powers to evict unruly tenants who create persistent noise.
– Reopening empty shops by giving councils new powers to quickly take control and sell off empty buildings.
– Setting up an anti-social behaviour taskforce jointly led by the Home Secretary and Levelling Up Secretary.
– An additional one million hours of youth services in areas with the highest rates of anti-social behaviour to increase early anti-offending measures.
– Tackling the practice of "cuckooing" or home invasion by considering the scope of a potential new criminal offence.
– Making it an offence for criminal gangs to organise begging networks, which officials say are often used to facilitate illegal activities.
The levelling-up department said £5 million would be invested in making parks and green spaces safer with new CCTV, as well as providing money to repair equipment, playgrounds and plant more trees and flowers.