The man accused of killing nine-year-old Olivia Pratt-Korbel is trying to "pull the wool" over jurors' eyes, the prosecution in his trial has claimed.
Thomas Cashman, 34, is accused of shooting the schoolgirl dead and injuring her mother Cheryl Korbel, 46, after chasing convicted drug dealer Joseph Nee into their home in Dovecot, Liverpool, at about 10pm last August 22.
In his closing speech at Manchester Crown Court on Monday, David McLachlan KC, prosecuting, said it was a "case that shocked not simply a city not too far away from here but also a nation".
He said: "The news at the time made front page headlines across the country and this is a case which will live with you forever."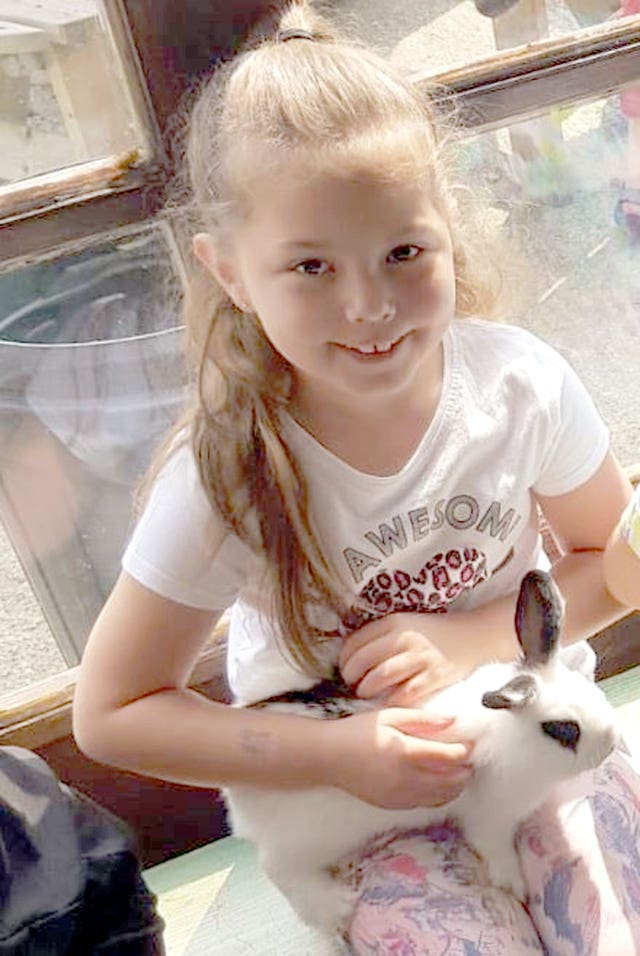 Mr McLachlan said: "We invite you to consider whether the strands of evidence put forward by the prosecution are, as Thomas Cashman would have you believe, a series of misunderstood or random, unconnected events, in short simply a multitude of coincidences that don't point in the direction of his guilt, or are the events with which you are concerned, in fact, as the prosecution contend, a linked series of events providing layer upon layer upon layer of evidence which is capable of being explained through a straight-forward, common-sense consideration of evidence.
"The straightforward conclusion, we submit, is the man in the dock, Thomas Cashman, is not the unluckiest man in the world with all these circumstances conspiring against him. He is not the victim of a woman trying to stitch him up for murder.
"The man in the dock, we submit, is the gunman who shot Olivia and he is not prepared to own it.
"We say – but you will decide – that Thomas Cashman must think that you were all born yesterday.
"You know better than anyone when someone is trying to pull the wool over your eyes; that's what the prosecution say Thomas Cashman is trying to do."
He claimed Cashman tried to make his case fit the prosecution evidence.
It is alleged that Cashman was "scoping" out Nee, the intended target of the shooting, earlier in the day and after the attack fled to the home of a woman he had a fling with, where she heard him say he had "done Joey".
But the defendant claimed his activities were due to his work as a "high-level" cannabis dealer and the woman, who cannot be named for legal reasons, is lying because she is a "woman scorned".
Mr McLachlan described Cashman's evidence as a "dummy's guide to drug dealing in Dovecot".
Mr McLachlan said: "The evidence will lead you to the truth.
"The prosecution say he's not prepared to own it, he never will be, but he knows what the truth is and, with respect, great respect, we respectfully submit that you do too."
John Cooper KC, defending, said: "How can the Crown possibly say they put emotion to one side and keep telling you to put emotion to one side when they finished their speech with playing of the horrific CCTV footage, as if you, members of the jury, hadn't quite got it. Do you feel a little bit insulted by that?
"You get it, you get the tragedy, you get the brutality. Let's give you a bit of respect, you don't need it played four times."
He accused the prosecution of "Cinderella syndrome", telling the jury: "We'll force this evidence into a shoe that doesn't fit and we'll play the banging video again a couple of times."
Cashman, of Grenadier Drive, Liverpool, denies murdering Olivia, the attempted murder of Mr Nee, wounding with intent to do grievous bodily harm to Olivia's mother, and two counts of possession of a firearm with intent to endanger life.
The trial continues.