Jeremy Corbyn has said Sir Keir Starmer has "denigrated the democratic foundations" of Labour by taking forward plans to block the former leader from standing for the party at the next general election.
Sir Keir will on Tuesday propose a motion at a meeting of Labour's ruling body that will make clear that the National Executive Committee (NEC) will not endorse Mr Corbyn at the next election, expected in around 18 months' time.
The Labour leader had ruled out the left-wing veteran standing again for Labour last month, as he insisted the party has undergone a transformation under his leadership.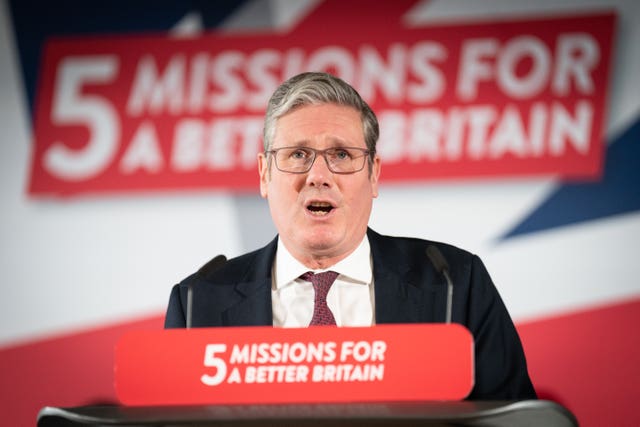 A senior Labour source said: "Keir Starmer has made clear that Jeremy Corbyn won't be a Labour candidate at the next general election. The Labour Party now is unrecognisable from the one that lost in 2019.
"Tuesday's vote will confirm this and ensure we can focus on our five missions to build a better Britain."
But in a statement, Mr Corbyn hit back at the decision and accused the party leadership of undermining the party's internal democracy.
He said: "Today, Keir Starmer has broken his commitment to respect the rights of Labour members and denigrated the democratic foundations of our party.
"I have been elected as the Labour MP for Islington North on 10 consecutive occasions since 1983.
"I am proud to represent a community that supports vulnerable people, joins workers on the picket line and fights for transformative change.
"This latest move represents a leadership increasingly unwilling to offer solutions that meet the scale of the crises facing us all.
Mr Corbyn also issued a warning to the current leader and his allies, saying: "Our message is clear: we are not going anywhere.
"Neither is our determination to stand up for a better world."
Sir Keir's announcement of his intention to rule out Mr Corbyn standing again for Labour came following the announcement that the Equality and Human Rights Commission (EHRC) had decided to lift the party out of two years of special measures over its failings on antisemitism under Mr Corbyn.
Mr Corbyn is currently sitting in the Commons as an independent after he was suspended from the parliamentary party over his response to the damning EHRC report in 2020 which found that Labour had broken equalities law.
The MP, who still retains support within the party and in his constituency, could now be left with the option of running as an independent candidate in the seat.