A Konik pony has been born at a nature reserve, as the foaling season gets under way.
The hardy breed, which originates from Poland, was brought in to help biodiversity at the National Trust's Wicken Fen site in Cambridgeshire in the early 2000s.
The newest arrival was born on Friday, and the eldest pony in the herd – Tim – turns 30 this year.
Konik ponies leave water-filled hoofprints and piles of dung as they go which can help attract new species of flora and fauna to the lowland landscape.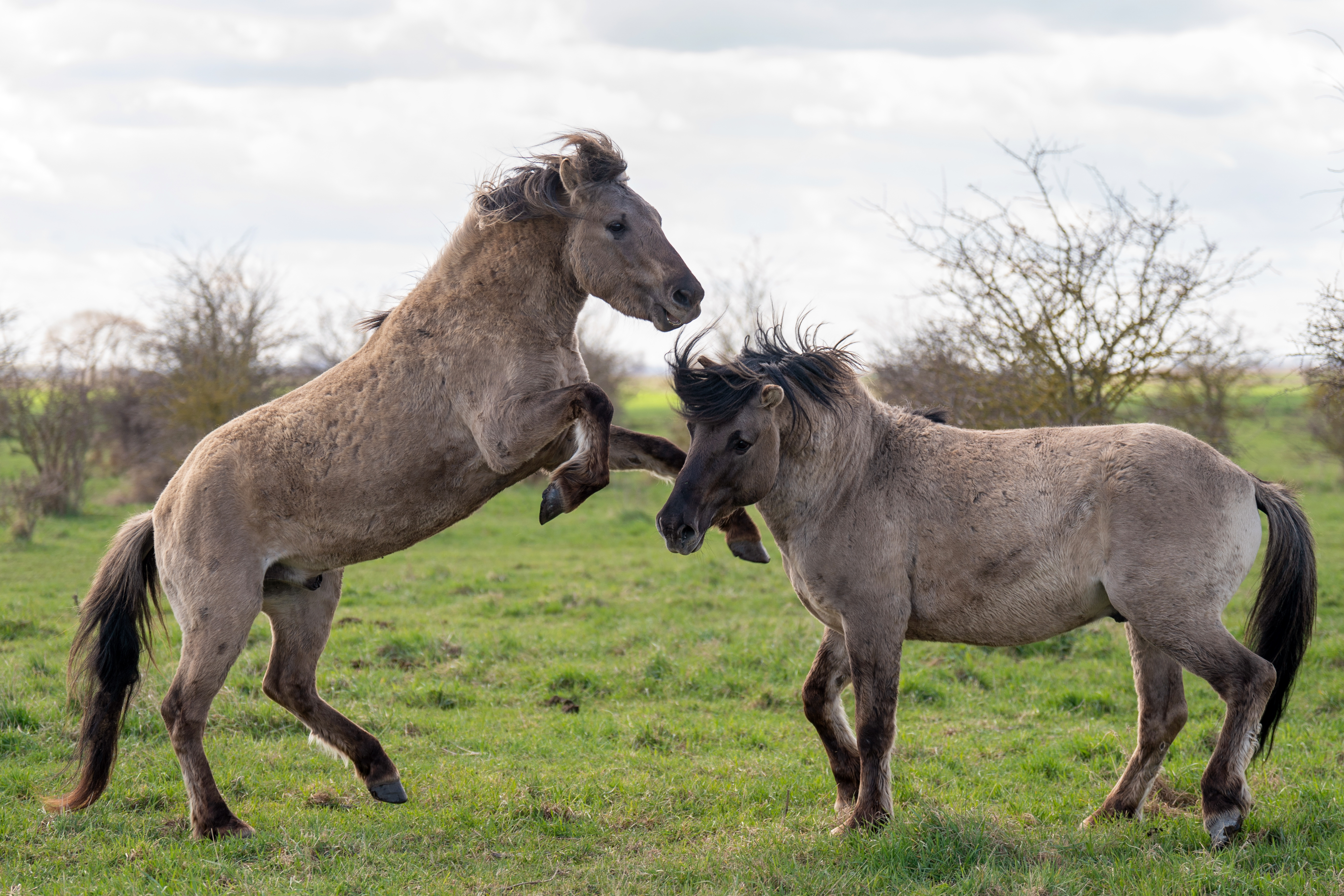 National Trust grazing ranger Carol Laidlaw, who has looked after the herd for more than 20 years, said the grazing and social behaviour of Konik ponies and Highland cattle on the fen creates a "slowly changing, varied landscape".
"They each graze in different ways – horses snip off selected plants with their incisors, creating a mosaic of cropped lawns, while cattle pull or tear at vegetation, leaving tussocks," she said.
"This allows different types of vegetation to thrive and increases the diversity and complexity of habitats available to a wide range of species, from tiny dung beetles to mammals and birds like badgers and bitterns."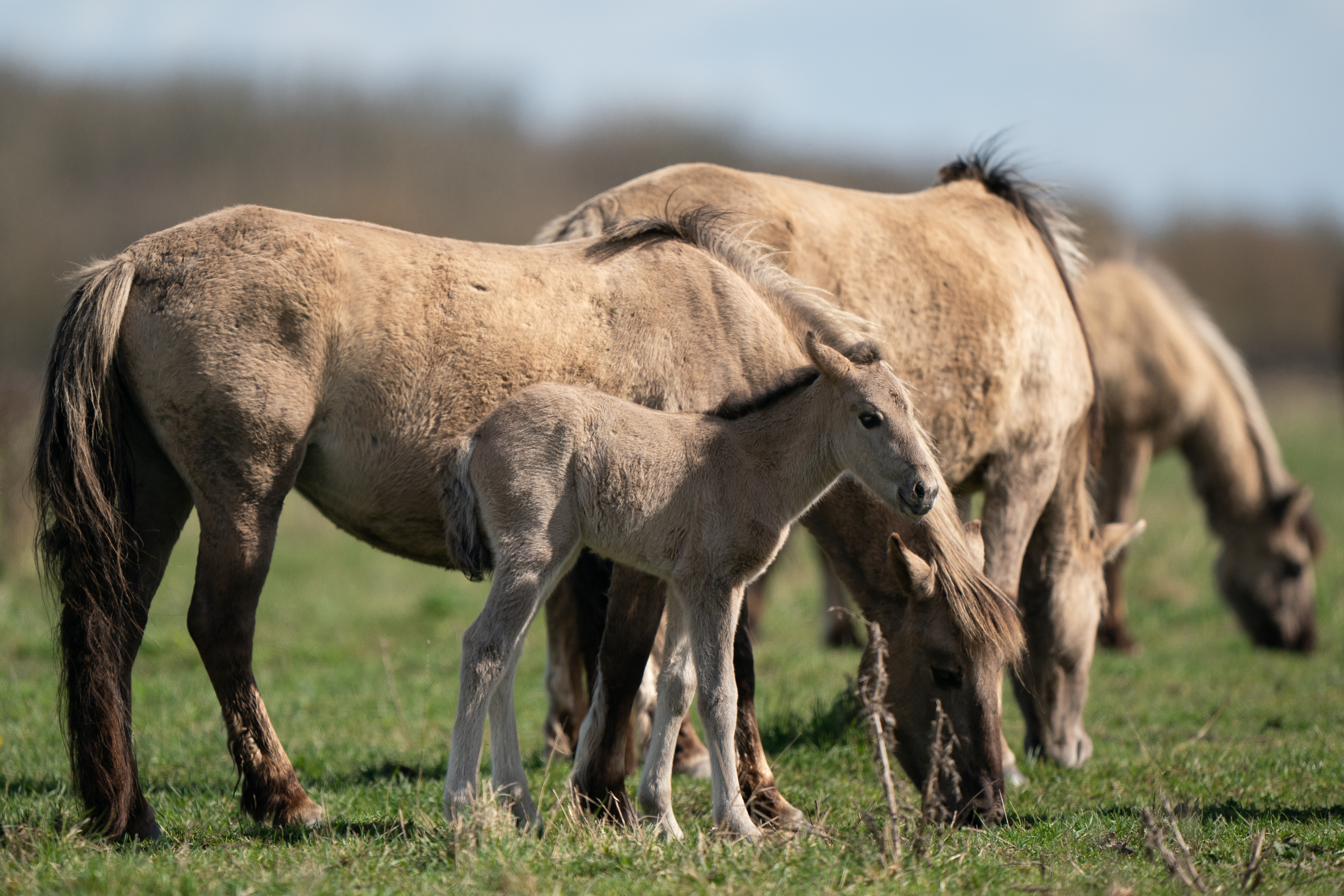 "The mares generally conceive about a month after they have foaled and have an 11-month gestation, so we'd expect to see new arrivals around the same time each year," said Ms Laidlaw.
"The breeding season for the Koniks runs roughly from late March to October, but the season is starting to expand a little, presumably due to the milder winters we are having."
Ms Laidlaw has been a steady presence for the last two decades.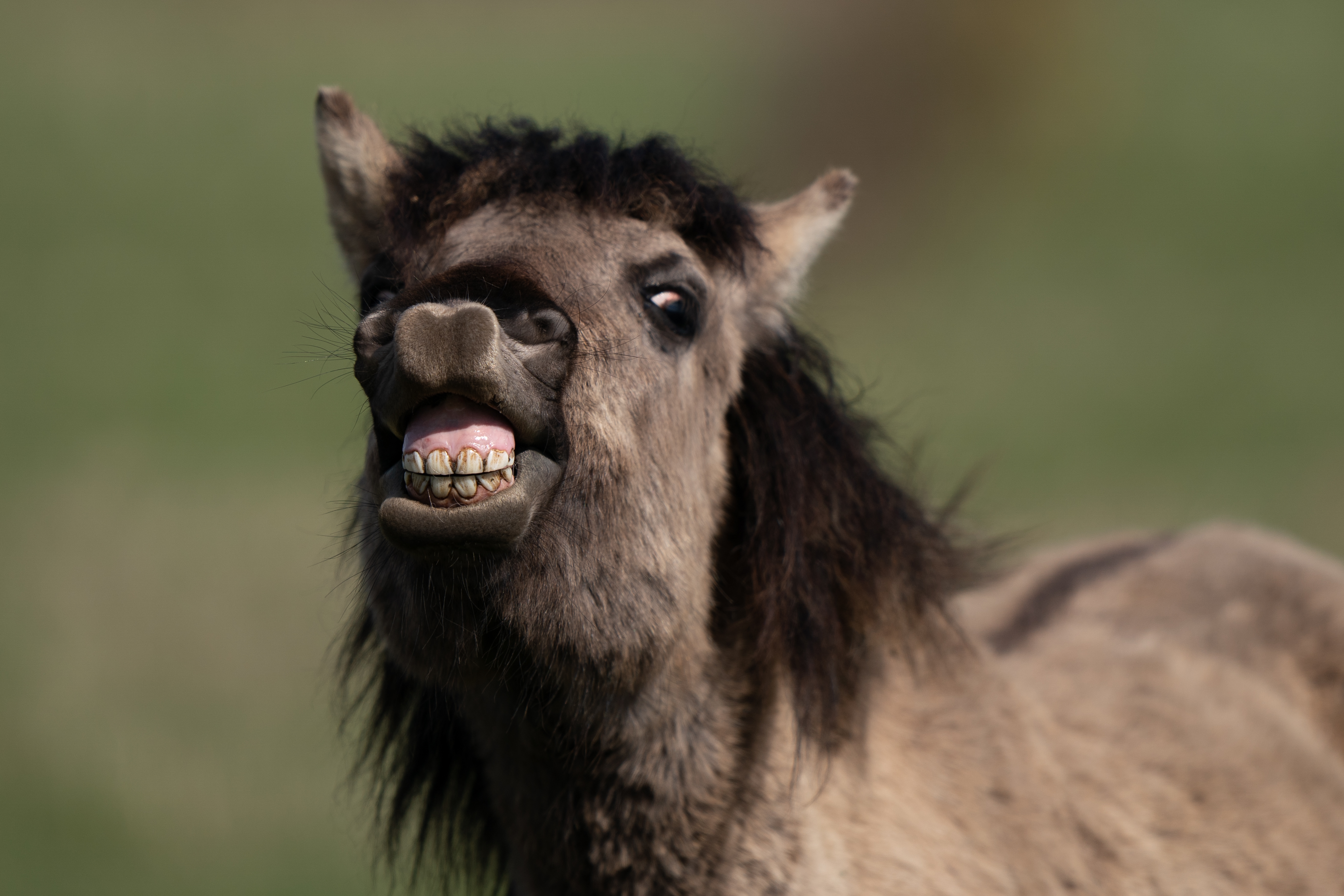 "Some individuals might actively seek out my company, while others regard me with a wary acceptance.
"The horses form their own social groups, and I interfere with that as little as possible.
"They tend to move around as one herd, but within it there are little groups.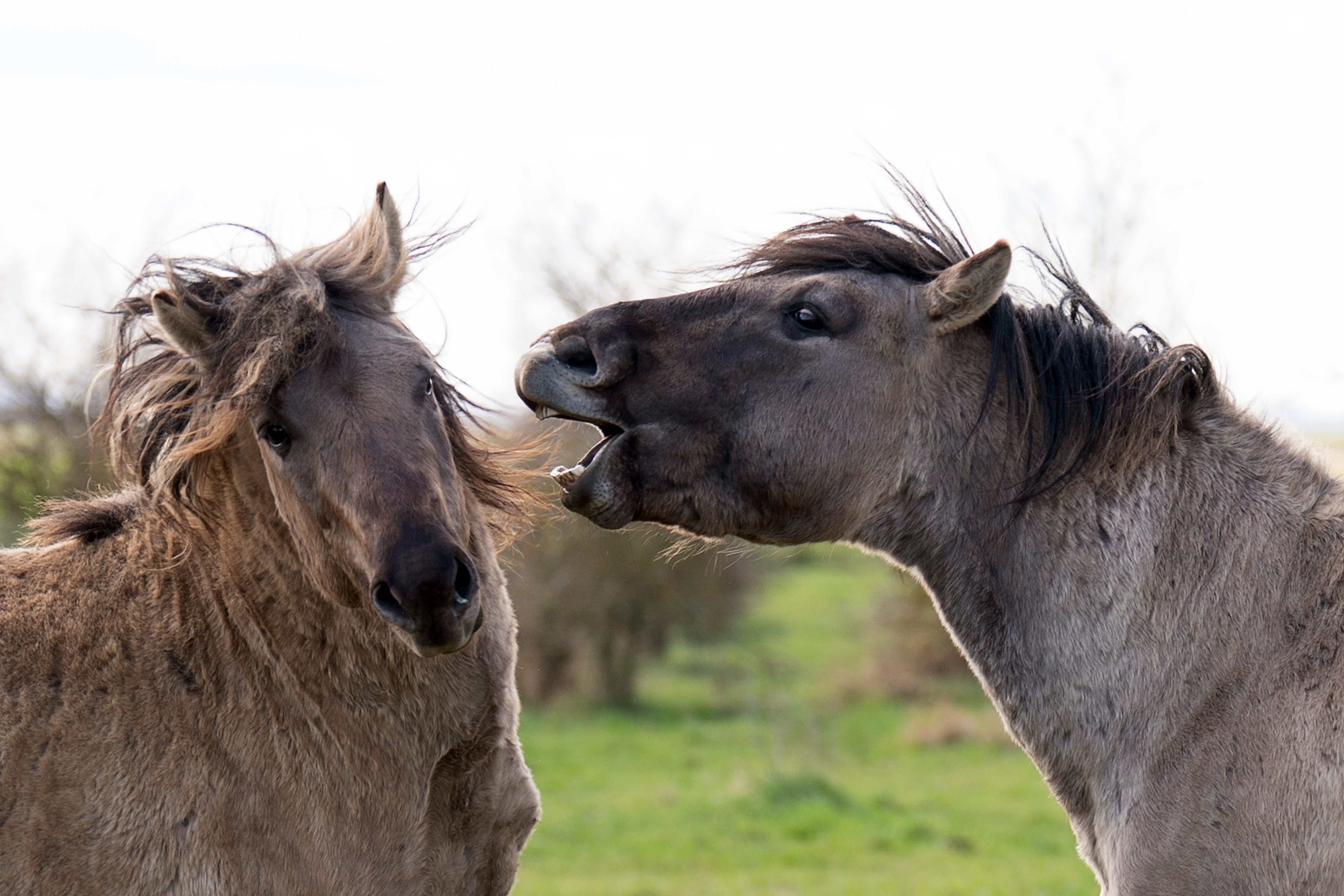 The National Trust said Wicken Fen is "one of the most biodiverse places in the UK", with more than 9,000 different species, including fen ragwort, fen dandelion and fen violet, as well as reed leopard moths and bitterns calling it their home.