A former Labour councillor has been convicted and sentenced by videolink in the US for his part in an international drug trafficking conspiracy, in what lawyers believe to be a legal first.
Daniel Barwell, who was elected to Doncaster Council in May 2021, was due to be extradited to Ohio to stand trial after he was arrested at his home in South Yorkshire in February last year on suspicion of conspiring to distribute the drug commonly known as magic mushrooms.
But the arrest warrant was rescinded after lawyers claimed the case of US citizen Anne Sacoolas, who was sentenced remotely for causing the death of Harry Dunn by careless driving, "undermined any suggestion that the same could not be done the other way round in this case".
A note prepared ahead of his sentencing hearing said the defendant acted as a "re-shipper" for almost five years "for a conspiracy that flourished on the dark web".
The document said the conspiracy was carried out with "military precision", with liquid and dry forms of the drug being sold to customers throughout the US and Europe.
Court documents suggest he was detained in London for nine months pending his extradition to the US, before being released on an "extradition bond" to live with his mother.
After Judge Sarah Morrison allowed remote proceedings to take place in Barwell's case, he was sentenced at the courthouse in the Southern District of Ohio earlier in March to the prison time he had already served in the UK.
Mr Dunn's mother, Charlotte Charles, told the PA news agency: "I am so pleased to see that (Harry) is still helping to restore the power imbalance and having an impact on the relations between the USA and UK in this case.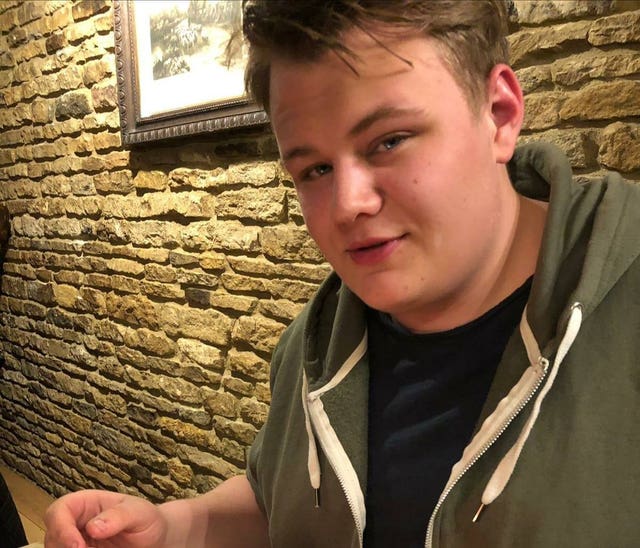 Her words come after law firm Doughty Street Chambers, which represented Barwell in the UK, claimed the US government was "initially reluctant to set a precedent" for the remote proceedings, until the position was "overtaken" by the Sacoolas case.
Diplomatic immunity was asserted on behalf of Sacoolas by the US government after the crash that killed Mr Dunn in August 2019, allowing her to travel back to her home country.
After a three-year campaign for justice, the 45-year-old appeared before a High Court judge at the Old Bailey by videolink to plead guilty and to be handed a suspended jail sentence for causing death by careless driving.
Barwell was also able to attend remotely after the Covid-19 pandemic was taken into consideration by the judge, court documents show.
His US lawyer, Steven Nolder, said the defendant "withdrew from the conspiracy" shortly after he was elected to the council, with his arrest leading to his resignation and his contract as a hospital administrator being terminated.