Scotland's new First Minister Humza Yousaf has promised he will "argue tirelessly for independence" – despite facing calls from the UK Government to put the SNP's "obsession" aside.
In his first speech after being voted into the job by MSPs, the new SNP leader insisted his Government will be "able to deliver on our priorities more effectively when Scotland is independent".
In a sideswipe at the Conservatives in Westminster, who have blocked Holyrood reforms of the gender recognition process, Mr Yousaf also said the Scottish Government would be less effective "if we allow the UK Government to arbitrarily veto this Parliament's legislation".
He confirmed later that there "absolutely will be" a minister for independence in his Government, and he tipped Shona Robison, the current Scottish Social Justice Secretary and a close ally of Nicola Sturgeon, as his deputy first minister.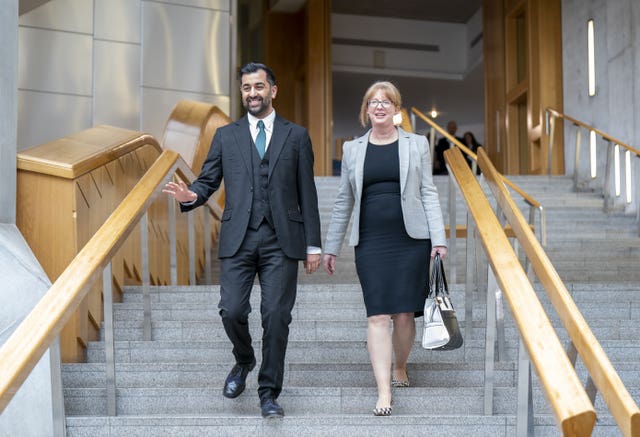 Mr Sunak said he is "looking forward to having a dialogue" with Scotland's new First Minister.
Mr Yousaf addressed MSPs and then the media after a vote in the Parliament saw him become the country's sixth first minister, with Mr Yousaf winning the support of 71 MSPs.
In his speech to MSPs, Mr Yousaf paid tribute to his predecessor Ms Sturgeon and her deputy first minister John Swinney, who he said had "left a significant legacy".
He told Holyrood he would be "very proud to build on the record" they had left.
Mr Yousaf then added: "I will also continue, as they did, to argue tirelessly for independence.
"In my view, and it is of course the view of the majority in this Parliament, we will be able to deliver on our priorities more effectively when Scotland is independent."
That was welcomed by Scottish Secretary Alister Jack, who insisted politicians at Westminster want to "work constructively" with the new First Minister "on the issues that matter to people in Scotland".
Mr Jack said: "I was pleased that during his acceptance speech Mr Yousaf made clear he also wants to work together. That is what people in Scotland, rightly, expect.
"There is a huge amount to be done – continuing to tackle the cost of living, growing Scotland's economy, tackling NHS waiting lists, ensuring our energy security and improving transport links.
"I hope that Mr Yousaf will govern for the whole of Scotland. In particular I hope he will put his obsession with independence aside, and concentrate on working with the UK Government to make life better for people in Scotland."
Mr Yousaf's election at Holyrood came a day after he was declared the new SNP leader.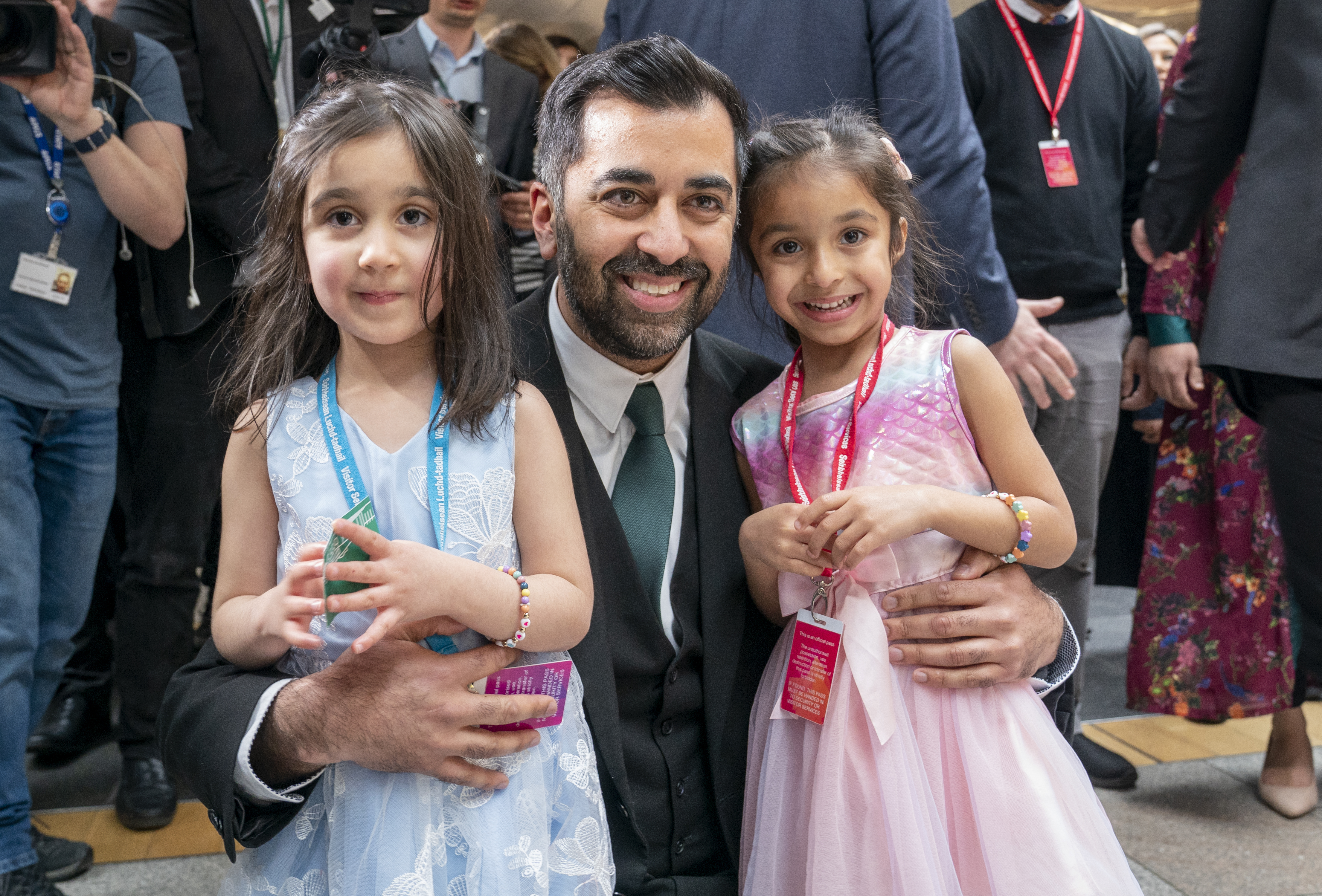 He added: "I will strive every single minute of every day to be worthy of it."
As well as being the first First Minister from an ethnic minority background, he also becomes the first Muslim politician to become leader of a Western democratic nation.
Mr Yousaf said: "It is a proud day for me and my family. I hope it is also a proud day for Scotland as it speaks to our values as a country."
But he also recalled how as a teenager in the aftermath of the 9/11 attack in the US in 2001 that he felt as if he "simply did not belong here in Scotland" as his loyalty to the country was questioned.
"I have lost count of how many times my identity, my loyalty to Scotland, the only country I have ever and will ever call home, has been questioned," he told MSPs.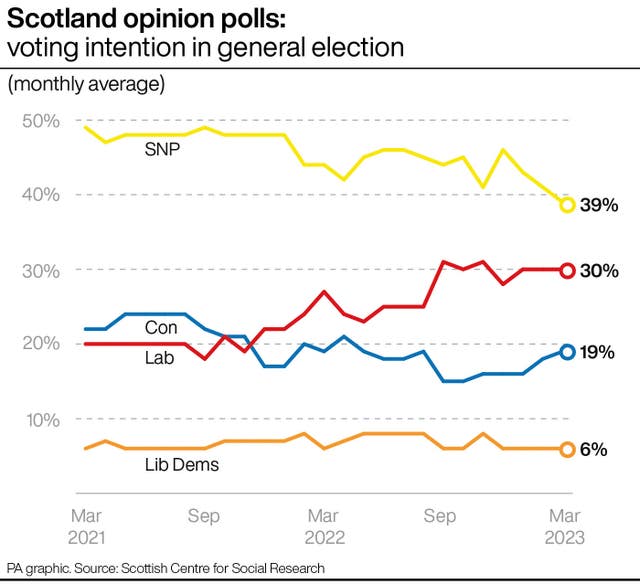 "To go from there to now leading the Government, as Scotland's sixth First Minister, I hope sends a strong message to every single person out there who feels that they don't belong."
He used his speech to declare a key early priority will be to work to protect Scots "as far as we can" from the cost-of-living crisis.
As part of that, one of his first meetings as First Minister will be with poverty campaigners as he seeks to discover what more can be done to tackle child poverty.
He vowed to continue the Bute House Agreement that brought the Greens into power in Scotland in 2021  – but he also extended an offer of early meetings to the leaders of the other political parties at Holyrood
"I want to work with you, where we can to achieve those shared aims," he told his rivals.