Grocery price inflation has hit another record high to add a potential £837 to annual household bills as shoppers increasingly turn to multiple supermarkets to hunt for bargains.
Supermarket inflation hit 17.5% in the month to March 19, up from 17.1% in February, analysts Kantar said.
Consumers are "taking action" by shopping around for the best value, with footfall up at every grocer and households going to the shops just over four times a week in March – the highest frequency seen since the start of the pandemic apart from Christmas.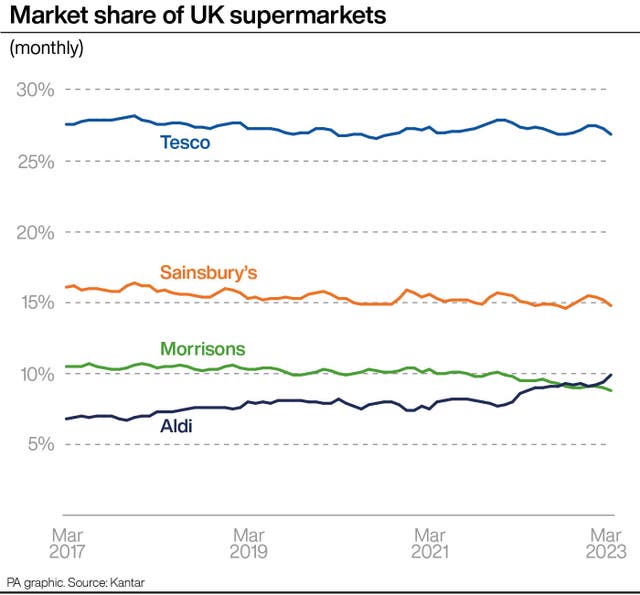 The independent grocers stepped in to make up any shortfall, seeing their sales of tomatoes, peppers and cucumbers rising by 32%, 26% and 21% respectively.
Fraser McKevitt, head of retail and consumer insight at Kantar, said: "Unfortunately, it's more bad news for the British public, who are experiencing the ninth month of double-digit grocery price inflation.
"However, shoppers are taking action and clearly hunting around for the best value.
"This is a fiercely competitive sector and if people don't like the prices in one store they will go elsewhere, with consumers visiting three or more of the top 10 retailers in any given month on average."
Retailers are also using loyalty card schemes to attract and retain shoppers, and more than nine in 10 consumers use at least one of the schemes, Kantar found.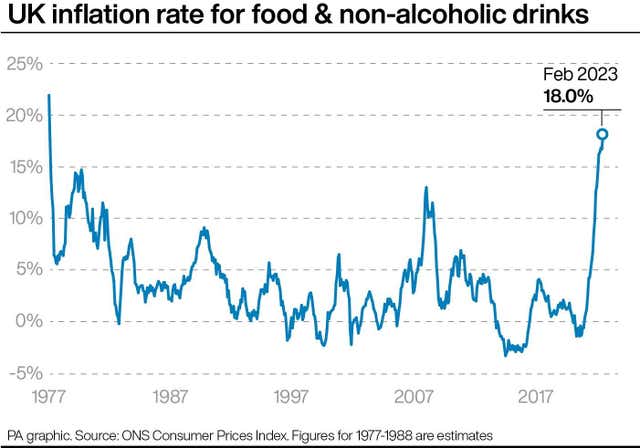 However, branded goods still make up 52% of the market and sales grew by 7.2% over the past month, the fastest rate seen since February 2021.
Again, consumers seem unwilling to let the cost-of-living crisis interrupt celebrations, with sales of chocolate Easter eggs up 6% on last year and sales of hot cross buns up by 5%.
Lidl was the fastest-growing supermarket with sales rising by 25.8% to achieve 7.4% market share, while Aldi achieved a record market share of 9.9%.
Morrisons saw a return to growth with sales rising by 0.1%, and Waitrose increased its sales by 2.1% to deliver the fastest rate of growth for the John Lewis Partnership-owned supermarket since September 2021.
Last week the Office for National Statistics reported that UK inflation shot up unexpectedly to 10.4% in February as vegetable shortages pushed food prices to their highest rate in more than 45 years.