The collapse of Silicon Valley Bank was the fastest failure since Barings failed in 1995 but the UK banking system is not in the same position as during the 2008 financial crisis, the head of the Bank of England has said.
Andrew Bailey, governor of the central bank, told MPs at Parliament's Treasury Committee that the economy is in a "period of very heightened tension and alertness".
The Bank boss faced questions after tech-focused Silicon Valley Bank collapsed in the US around two weeks ago.
The group's UK arm was sold to HSBC in a rescue deal as a result, as shockwaves from the failure shook global financial markets.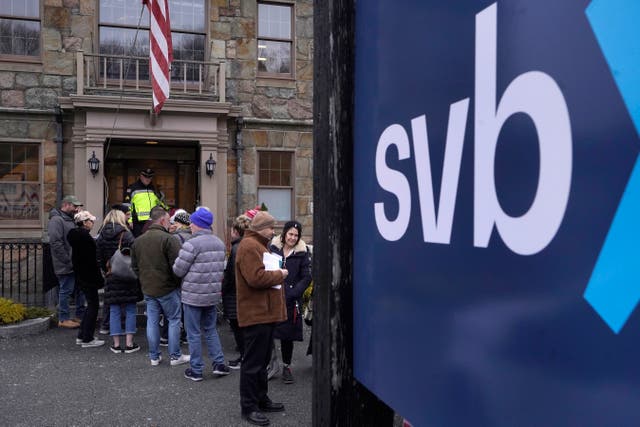 Mr Bailey said on Tuesday: "In my past 30 years, talking about the parent bank in the US to start with, Silicon Valley Bank saw the fastest passage from health to death really since Barings.
"That was a Friday to Sunday thing and this was pretty similar.
"The US authorities are still dealing with some of the consequences of the issues and the issues with regional banks which we saw with SVB.
"My very strong view about the UK banking system is that it is in a strong position both capital and liquidity-wise, it is not showing signs of problems in that respect and we have tested very extensively."
Barings Bank, a merchant bank, collapsed in 1995 after trader Nick Leeson concealed as much as £827 million in authorised trades, causing the business to run up massive losses.
Mr Bailey stressed that the Bank was remaining "very vigilant" as the markets have sought to test how financially robust banking firms currently are.
He also told the committee: "I don't think we are at all in the place we were in in 2007/8, a very different place, but we have to be very vigilant.
"We are in a period of very heightened tension and alertness and we will go on."
It comes amid concerns higher interest rates, which have increased for 11 consecutive Bank of England monetary policy committee meetings, could be heaping pressure on lenders.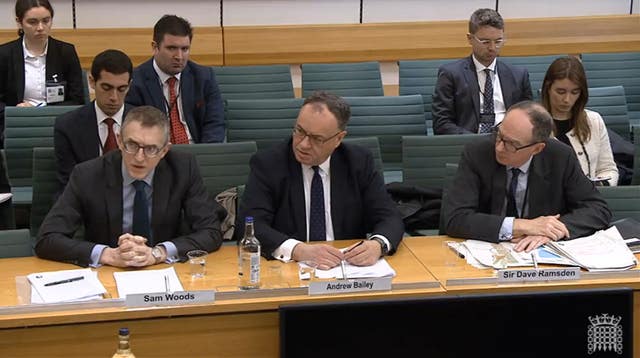 "We see some evidence of some tightening credit conditions but we do not see a critical development in that respect.
"We always take into account credit conditions when setting monetary policy."
MPs at the Treasury Committee also questioned bosses at the Bank over the £2.6 billion sale of Credit Suisse.
Sam Woods, deputy governor at the Bank of England and chief executive of the Prudential Regulation Authority, said the central bank had been talking with other authorities over instability at Credit Suisse since last autumn.
"From October there were discussions involving the Fed, the Swiss Authorities and us, thinking about the live situation," he said.
"We had discussed, 'What are we going to do if it came to the crunch?' It was very useful when it came to that weekend.
"In the end, a bit like Silicon Valley, none of the options were that appealing but you still had options."