Asylum seekers will be housed in disused military bases, ferries and barges under Government plans to reduce the spending on hotels.
Immigration minister Robert Jenrick will announce the use of two RAF sites on Wednesday as he tries to reduce the £6.8 million a day the Government says it spends on hotel accommodation.
Charities said the proposed accommodation is "grossly inadequate" to house people who have fled war, and a Conservative council is preparing legal action against the use of one airfield.
Foreign Secretary James Cleverly has already criticised the proposed use of a base in his Essex constituency.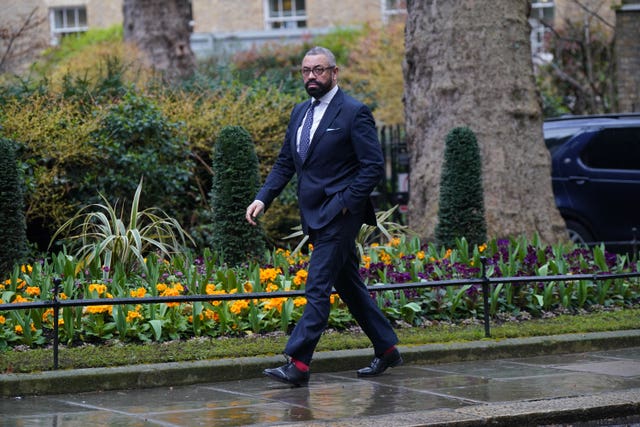 Mr Jenrick will announce that people who arrive in the UK after making Channel crossings on small boats will be housed at RAF Wethersfield and RAF Scampton.
Conservative-run Braintree District Council is preparing to apply for a High Court injunction to challenge the use of the Wethersfield airbase in Essex.
Tory former minister Sir Edward Leigh has previously criticised the use of Scampton, the former home of the Dambusters which sits in his Lincolnshire constituency.
A Government source said there is a "direction of travel" towards using ferries and barges as well but said "nothing has been bought".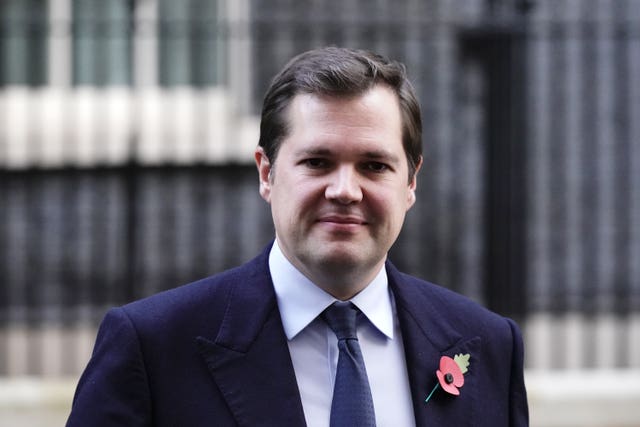 Deputy Prime Minister Dominic Raab described barges as "one possible option", telling Sky News that the use of hotels was acting as a "perverse incentive" to encourage crossings.
He also insisted Mr Cleverly "fully supports this policy" despite the opposition to the base in his constituency being used.
Mr Raab told BBC Breakfast there is a "huge cost to the taxpayer" of hotel use, which he argued is acting as a "pull factor".
"We will look at the whole range of options, low-cost accommodation, ex-Army barracks and, where it's appropriate, as has been used elsewhere in Europe, and I think in Scotland as well, vessels, if they can safely and responsibly be used," he said.
Enver Solomon, the charity's chief executive, said: "These sites are wholly inadequate places to house vulnerable men, women and children who have come to our country in search of safety. We must ensure that people fleeing war, conflict and persecution can access safe, dignified, and appropriate accommodation while in the UK asylum system.
"They are also unworkable and will add yet more cost and chaos to the system."
Braintree council said it is "preparing to apply to the High Court for an interim injunction".
"This injunction challenges the Home Office proposals to place asylum seekers at Wethersfield airfield. The papers are expected to be lodged with the High Court imminently," a statement added.
"We would expect such an application would be heard within seven days, and we expect the matter to be heard by the High Court before any asylum seekers are occupied on site."
Alex Fraser, the British Red Cross's UK director for refugee support, said the proposed sites are "entirely inappropriate for people and will lead to significant suffering".
"Military sites, by their very nature, can re-traumatise people who have fled war and persecution. These sites may also put vulnerable people at risk of exploitation," he added.
Amnesty International UK's Steve Valdez-Symonds said the "huge and expensive backlog" in asylum claims he blames on the Government is "no excuse for failing to treat people properly".
"People who have escaped terror and torture, endured criminal exploitation and traumatic journeys should be treated with basic human dignity, not corralled on barges or other grossly inadequate and isolated accommodation," he added.
"The consequences of dismal accommodation – subjecting people to prolonged squalor, social exclusion, mental and physical ill health, even outbreaks of fatal disease – keep being ignored."
Rishi Sunak told his Cabinet on Tuesday that the cost of using hotels and the pressure it puts on local areas meant it was not sustainable.
The Prime Minister later told MPs that children cannot be exempted from plans to detain people who cross the Channel in small boats to prevent the creation of a "pull factor".
Appearing before the Commons Liaison Committee, he also downplayed suggestions that flights under the Government's stalled Rwanda policy would begin this summer.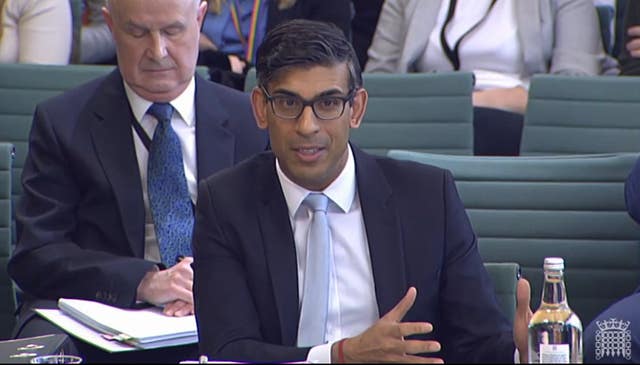 "I highlighted the remote nature of the site, the limited transport infrastructure and narrow road network and that these factors would mean the site wasn't appropriate for asylum accommodation," he wrote on Facebook.
Sir Edward, the MP for Gainsborough, raised concerns about the use of Scampton, after a deal was struck to use it as part of a £300 million regeneration project for the area.
A Government spokesman said: "We have always been upfront about the unprecedented pressure being placed on our asylum system, brought about by a significant increase in dangerous and illegal journeys into the country.
"We continue to work across Government and with local authorities to identify a range of accommodation options.
"The Government remains committed to engaging with local authorities and key stakeholders as part of this process."