The King and Queen Consort are expected to arrive in Germany later after the couple's visit to France was postponed due to civil unrest in the country.
Charles and Camilla were due to begin the first state visit of the King's reign on Sunday but the trip was shelved after a night of violent demonstrations across France that led to hundreds of arrests and police being injured.
President Emmanuel Macron said the four-day state visit was likely to be rescheduled for the beginning of summer, after Downing Street confirmed the French leader had asked the British Government to postpone the trip.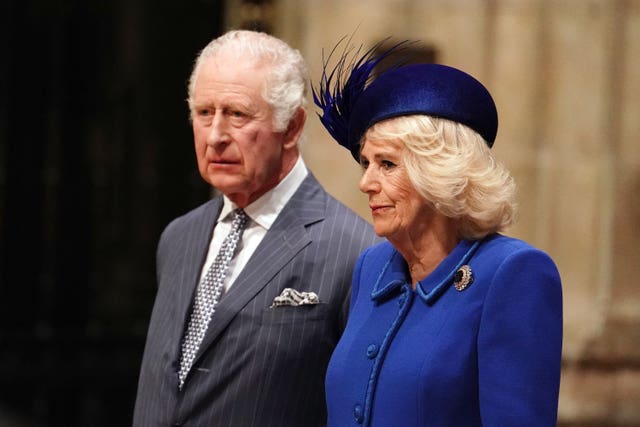 France has faced an eruption of violent demonstrations over forced-through pension reforms.
Sylvie Bermann, who served as Paris's ambassador to Britain between 2014 and 2017, said Mr Macron wanted the visit to go ahead "until the last minute" before realising the situation was untenable.
She said a planned state banquet at the Palace of Versailles for Charles and Camilla would "not have given a good image".
Lord Ricketts, a former national security adviser, said the lavish Versailles dinner would have had "echoes" of the French revolution if it had gone ahead during a public outcry at Mr Macron's decision to push back the national retirement age.