A police control-room in Scotland used a fake system to manipulate response time targets for eight years, it has been reported.
Thousands of calls to the Bilston Glen control room in Loanhead, Midlothian, were given a bogus call sign called DUMY, according to the BBC.
The internal system would register the calls as being passed to officers but instead they were placed on a list, meaning a police vehicle would not have been sent quickly to calls that were high priority.
Many of the calls were apparently not attended at all.
The practice, according to official police documents seen by the broadcaster, was designed to "provide artificial levels of incident management performance".
The BBC also reported that the DUMY call sign was used at Bilston Glen from around 2007 until the system was discovered in 2015 and ended.
The practice ended four months before the deaths of Lamara Bell and John Yuill, who died on the M9 in July 2015 after they lay in their crashed car undiscovered for three days, despite police being alerted via Bilston Glen.
Police Scotland was prosecuted and admitted to failures in the way calls were handled at Bilston Glen that contributed to the death of Ms Bell.
David Nellaney, of Digby Brown Solicitors, told the BBC they were never informed about the DUMY process.
He said: "I'm astonished to be perfectly honest.
"I think that puts the wider public at risk if calls are not being actioned … and to not respond to them and put them into a DUMY system whereby there's no guarantee that they'll come back to them is quite shocking.
"I think it probably gives an indication of potentially the practices that were going on. When you adopt that type of practice, you're bringing in factors such as human error, which have played a part in what happened with Lamara and John."
Scottish Conservative justice spokesman Jamie Greene said the use of the DUMY system was a "astonishing revelation".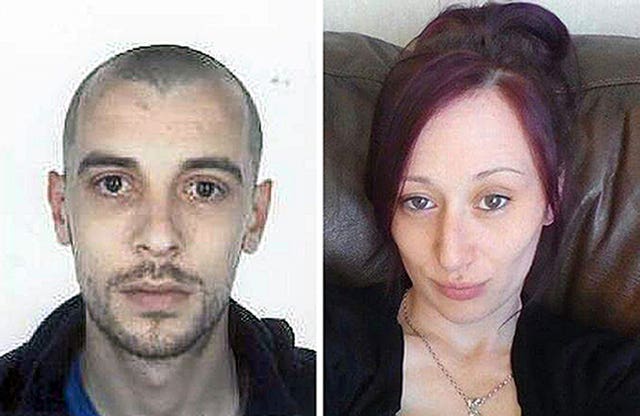 "The public will have been in the dark over this until now and it seems as though the police were determined to stop this from seeing the light of day.
"It is nothing short of disgraceful that there are now fresh allegations that this practice was used at the time of the deaths of Lamara Bell and John Yuill, which should never have occurred.
"Michael Matheson- who at the time was Justice Secretary- and remains at the heart of this SNP government must urgently clarify if he knew this was happening during his tenure especially if emergency calls from the public went completely unanswered."
Scottish Labour justice spokesperson Pauline McNeill said: "This is nothing short of a national disgrace.
"It is clear that those involved must face sanctions.
"The Justice Secretary must come to parliament and provide a statement on this dangerous and unjustifiable behaviour.
"We need to know how widespread this scandalous practice was, exactly when it ended and the total number of calls that went unanswered as a result."
A Police Scotland spokesperson said: "The DUMY call sign was a practice which had been in use by one legacy service since 1997 to assist controllers to allocate resource during periods of high demand.
"The practice should not have continued under Police Scotland and local use of the call sign in one service centre was halted in January 2015 when a new command and control system was introduced.
"The practice was permanently discontinued in March 2015 and appropriate action taken to address further use of the call sign between February and March 2015."