New First Minister Humza Yousaf vowed there "could not be more unity" in the SNP as he unveiled his first Cabinet which he said was the "biggest reshuffle" since 2007.
Mr Yousaf said his new Cabinet, in which he gave top roles to his supporters, brings a mix of new faces and experience as junior ministers Jenny Gilruth, Neil Gray and Angela Constance have moved into Cabinet secretary positions and SNP stalwarts including Angus Robertson and Shirley-Anne Somerville remain.
Shona Robison was announced as Mr Yousaf's Deputy First Minister on Wednesday but she will also take on the finance and economy brief from Kate Forbes, who chose to depart the Government after turning down the role of rural affairs secretary.
Michael Matheson will become Health Secretary; Ms Gilruth has received a promotion from transport minister to Education Secretary, replacing Ms Somerville; Mairi Gougeon will stay in place as Rural Affairs Secretary and Mr Robertson remains the Constitution, External Affairs and Culture Secretary.
Ms Constance takes on a Cabinet role once again, replacing Keith Brown as Justice and Home Affairs Secretary.
Mairi McAllan will become the Energy Secretary.
Giving his first press interviews after being sworn in at the Court of Session on Wednesday, Mr Yousaf told reporters he was "sorry" Ms Forbes did not feel she was able to continue in Government.
The offer to Ms Forbes – seen by many as a demotion – has endangered Mr Yousaf's attempts to bring together a party that has felt the full impact of a bruising leadership contest, in which he beat Ms Forbes by 52% to 48% of votes in the second round.
Mr Yousaf said: "I am sorry she didn't feel she was able to continue in Government but she is still a member of this party.
"Of course, I am disappointed, she's a great talent and she has a lot to give."
SNP deputy leader Mr Brown will also not be in Mr Yousaf's Cabinet after Ms Constance replaced him as Justice Secretary.
Mr Yousaf said it was "inevitable" some people had to move on.
Former business minister Ivan McKee also turned down a role in Mr Yousaf's Cabinet, to which the First Minister said: "I have many powers as First Minister, but compelling people to be in Government is not one of them."
Mr Yousaf told the PA news agency it was the "biggest Government reshuffle" since about 2007.
In a statement after the appointments, the First Minister said: "The Cabinet team I have unveiled reflects the priorities that we will pursue as a Government – including tackling child poverty, improving public services and building a fairer, greener economy.
"Ahead of my appointment as First Minister, I have committed myself to a radical, ambitious and progressive policy agenda for Scotland – and I know that this team is the right one to deliver it."
Mr Yousaf thanked the ministers leaving government, praising their handling of "many storms not of our making", as well as hailing the leadership of Nicola Sturgeon and the former deputy first minister, John Swinney.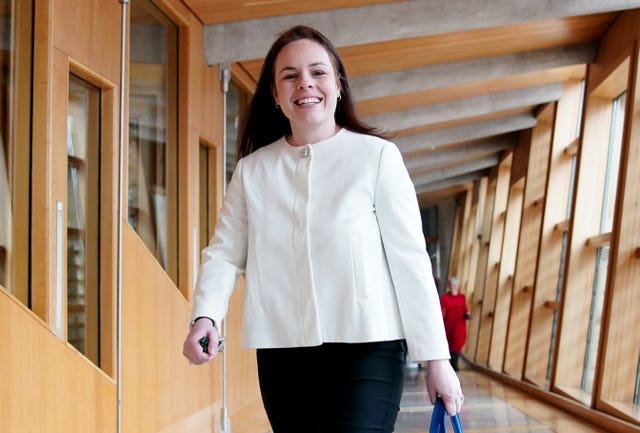 The junior ministers were announced on Wednesday evening, with Mr Yousaf creating a new minister for independence, the first of its kind, that went to Jamie Hepburn.
The minister for drugs and alcohol policy will be Elena Whitham, with George Adam becoming minister for Cabinet and parliamentary business while Tom Arthur will be minister for community wealth and public finance.
Joe FitzPatrick was appointed minister for local government empowerment, with Jenni Minto as minister for public health and women's health while minister for social care, mental wellbeing and sport went to Maree Todd.
The minister for green skills, circular economy and biodiversity is Green MSP Lorna Slater. Fellow Green MSP Patrick Harvie remains in post as minister for zero carbon buildings, active travel and tenants' rights.
Natalie Don is the new minister for children, young people and keeping the promise and Graeme Dey will be the minister for higher and further education, as well as minister for veterans.
Kevin Stewart will replace Ms Gilruth as minister for transport, and Richard Lochhead was appointed minister for small business, innovation and trade.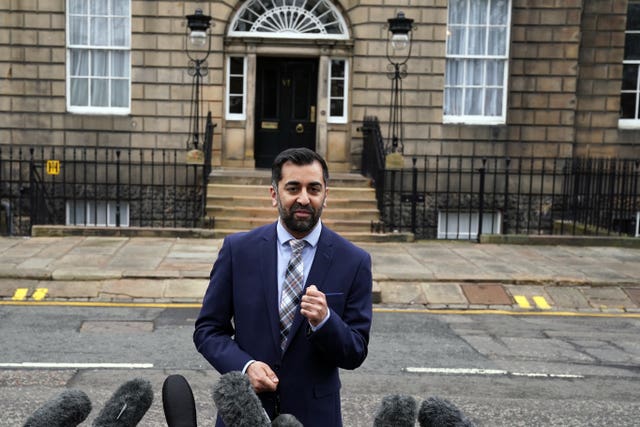 Finishing the line-up is Emma Roddick as minister for equalities, migration and refugees, Paul McLennan as minister for housing and Siobhian Brown as minister for victims and community safety.
Former first minister candidate Ash Regan was not given a position and Mr McKee, who was previously business minister and who was part of Kate Forbes campaign team, is out of government.
Commenting on the appointment of Cabinet secretaries, and the dropping of local government and housing from senior titles, Scottish Liberal Democrat leader Alex Cole-Hamilton MSP said: "I wish nothing but the best for any ministers who are prepared to actually focus on the people's priorities.
"But all of these figures have been part of the ministerial team that has fixated on division at the price of spiralling NHS waiting lists, disruption in our schools and missed climate emergency targets.
"The downgrading of housing and local government doesn't bode well for sectors already in crisis on the SNP's watch."
Scottish Labour deputy leader Jackie Baillie said the new First Minister cannot "bring his own party together".
She added: "This dismal Cabinet cements the SNP's new status as a deeply divided party led by B-rate politicians.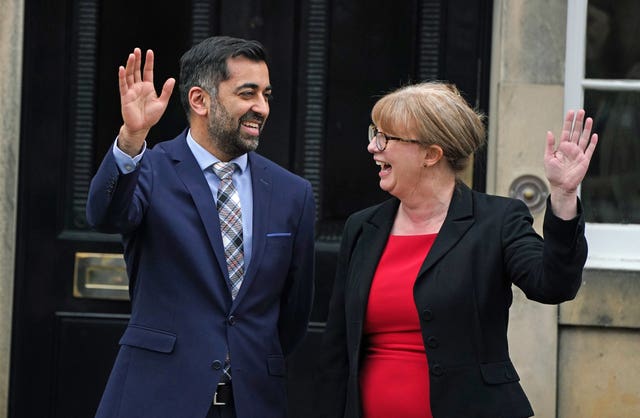 "At the heart of this continuity government are some of the most incompetent politicians of the last decade, set to deliver more of the same failure."
Scottish Conservative chairman Craig Hoy MSP also criticised the new Cabinet.
He said: "The likes of Shona Robison, Michael Matheson, Angela Constance and Jenny Gilruth have been found sorely wanting in previous ministerial roles, yet all have been 'rewarded' with promotion by the new First Minister.
"In a rare display of self-awareness, Humza Yousaf appears to have recognised his own abject failure as health secretary by adding 'NHS Recovery' to that brief.
"This Cabinet of proven flops and lackeys not only excludes Kate Forbes – who came within a whisker of beating Humza Yousaf in the vitriolic SNP leadership race – but anyone who backed her.
In the hours before making the appointments, Mr Yousaf was sworn in at the Court of Session on Wednesday morning, making him the first person from an ethnic minority background to hold the post, as well as the youngest.
Wearing a traditional Pakistani shalwar kameez and watched by his family from the public gallery of Scotland's highest court, Mr Yousaf took the three oaths of office, administered by the Lord President, Lord Carloway.