The King will become the first British monarch to address German politicians from the Bundestag, while the parliament is in session, during his historic state visit to the country.
Charles will deliver a speech which will celebrate the deep historical bonds and longstanding links between Germany and the UK.
The King and Queen Consort's state visit to Germany, the first of Charles' reign, began on Wednesday with a ceremonial greeting at Berlin's iconic Brandenburg Gate.
During a speech at a state banquet staged in his honour on Wednesday evening, Charles pledged to "strengthen the connections" between the UK and Germany as he paid tribute to the "enduring value" of the two nations' relationship.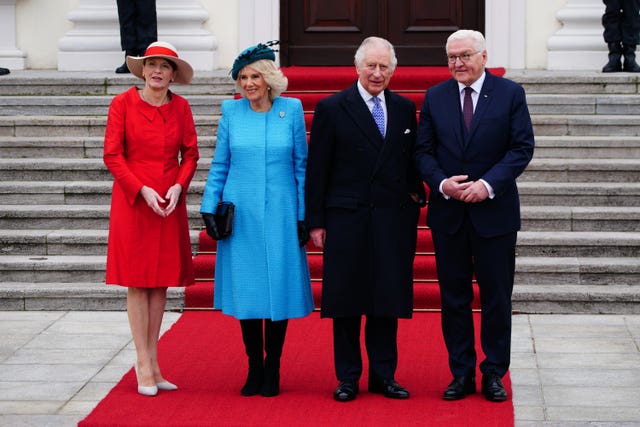 Later, the King and the Queen Consort will visit Wittenbergplaztz Food Market and meet a range of local business owners who will discuss the history of the market.
Germany has welcomed more than a million Ukrainian refugees seeking sanctuary after Russia invaded their homeland and Charles will tour the Tegel Refugee Centre to meet some of the group.
Separately the Queen Consort will visit the Refugio House community centre, a meeting place for locals and new Berlin residents, including refugees.