The shooting of Olivia Pratt-Korbel was a defining moment for a community that has had enough of organised crime, the senior investigating officer in the murder case has said.
Detective Superintendent Mark Baker said the murder of the nine-year-old, who was killed when gunman Thomas Cashman chased convicted drug dealer Joseph Nee into her home in Dovecot, Liverpool, had left the community "suffering".
It came on the 15th anniversary of the death of Rhys Jones, an 11-year-old who was shot in Croxteth, Liverpool, as he walked home from school.
Mr Baker said: "Olivia's death should not be in vain.
"In 2007 the murder of Rhys Jones should have been a defining moment for those who are prepared to use guns on our streets.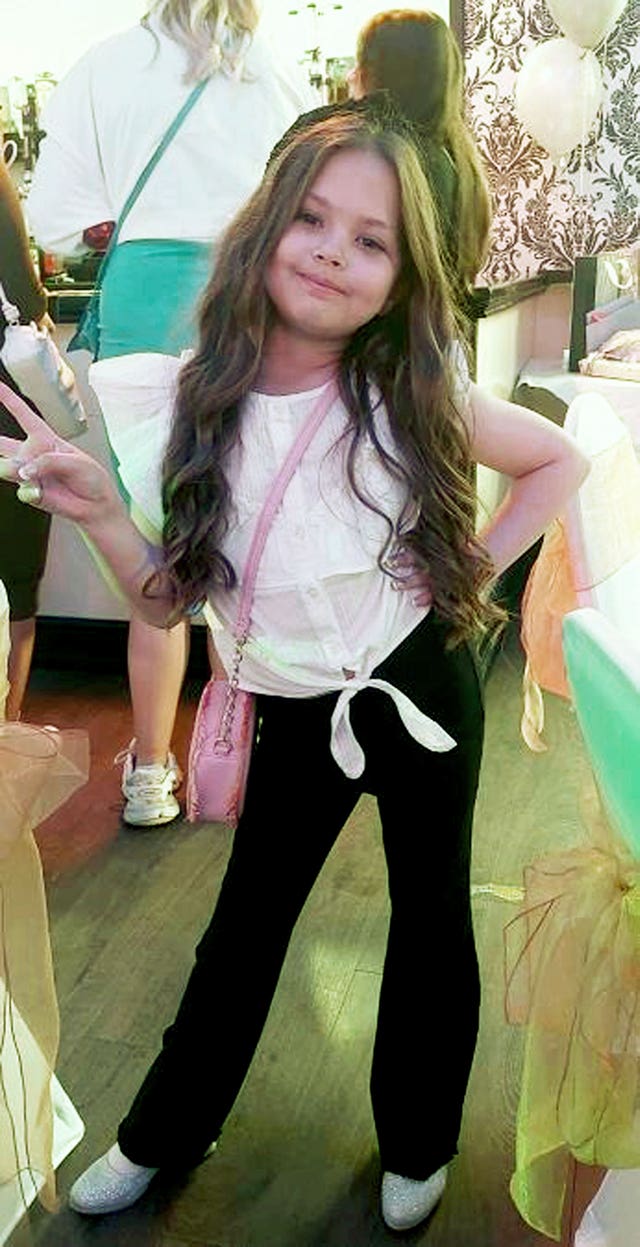 "We will work exceptionally hard to put these people behind bars as we have done in this case. We don't want other families to suffer in a way that Olivia and Rhys's families have done."
Chief Constable Serena Kennedy said: "I think the communities of Merseyside were absolutely horrified when they woke up on that morning and realised that another child had been murdered, had lost their life because of a firearm.
"It was the anniversary of Rhys and people talked then about a watershed moment and yet again, there we were 15 years later."
She said there was a renewed commitment from communities, police and partner agencies to tackle organised crime.
He said: "We will continue to pursue those involved in drug dealing in the locality.
"We know through the community meetings that we attended that people have had enough.
"This is a defining moment in the community across Merseyside.
"This dreadful, abhorrent murder has really drawn a line in the sand.
"We hoped from the outset that people would come forward and support us, people that wouldn't ordinarily come forward and support the police clearly have done in this.
"We will continue to target people involved in drug dealing in the area because the feedback from the community, which has been fantastic, tells us that that's what they want."
Mr Baker said the week of Olivia's murder, when Sam Rimmer, 22, and Ashley Dale, 28, were also killed in shootings in Merseyside, was the "most challenging week" of their career for most of the force's officers.
He said: "It's the worst thing I've ever dealt with by a long stretch and I think everybody that's worked on the investigation would say exactly the same.
"A nine-year-old child shot in her own home is just the worst thing that they've ever investigated, certainly in my 30-year career."