Daniel Kebede has been elected general secretary of the National Education Union (NEU) to succeed Dr Mary Bousted and Kevin Courtney, who stand down in August, the union has announced.
He is a qualified primary teacher, with a law degree from the University of Wales, who has taught all ages from early years to key stage 4.
His roles within the NEU include national executive member from 2019, national president in 2021 and local officer in Durham.
He was the winner of the prestigious Blair Peach Award in 2017 for outstanding contributions to social justice.
Dr Mary Bousted and Kevin Courtney, joint general secretaries of the NEU, said: "We offer warm congratulations to Daniel Kebede in his election as NEU general secretary.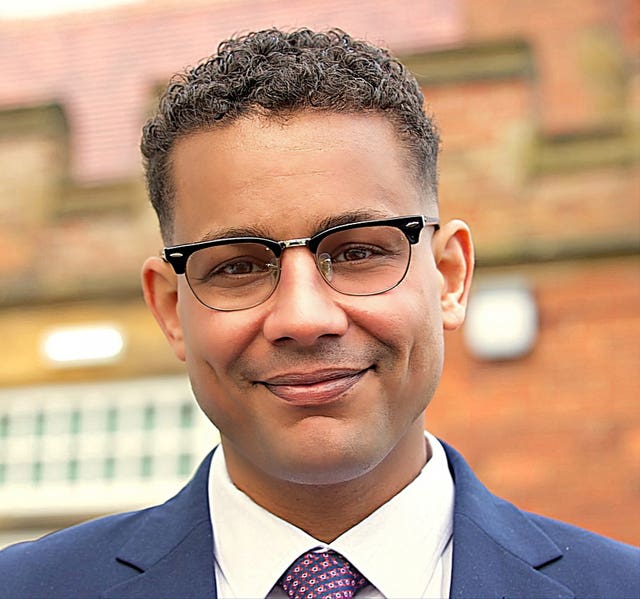 The officials offered their commiserations to the other candidate, Niamh Sweeney, who will be the union's deputy general secretary.
Mr Kebede got 28,636 votes compared with 12,918 for Ms Sweeney. He will take over in September.
The union has been embroiled in a bitter dispute with the Government over pay and has recommended that its members reject an offer it has been given.
Mr Kebede said: "I am honoured to have been elected as the next general secretary of the National Education Union.
"I would like to thank everyone who has supported and campaigned for me.
"Education needs fundamental change – an end to real-terms pay cuts; an end to the massive overwork of staff: the end of Ofsted's punitive regime and real increases in school funding.
"I intend to build on the inspiring leadership given to the union by Kevin and Mary over the last six years and I look forward to working with Niamh in the coming years.
"I will not take up office until September so in the meantime I will do everything I can to build the union's campaign for fully funded fair pay for educators."