The founder of a Muslim hiking group hopes that a prayer mat he helped to design will allow more people in the community to experience the beauty of the outdoors and share more memories.
Muslim Hikers was founded by Haroon Mota in 2020 – initially as an Instagram community – to unite Muslims with an interest in the outdoors, although everyone is welcome.
Mr Mota, who has been an avid hiker for roughly 20 years, wanted to ensure that Muslims had access to a practical prayer mat, which allows them to pray while taking part in outdoor activity – so he teamed up with Adidas Terrex and global sports retailer Wiggle to help create one.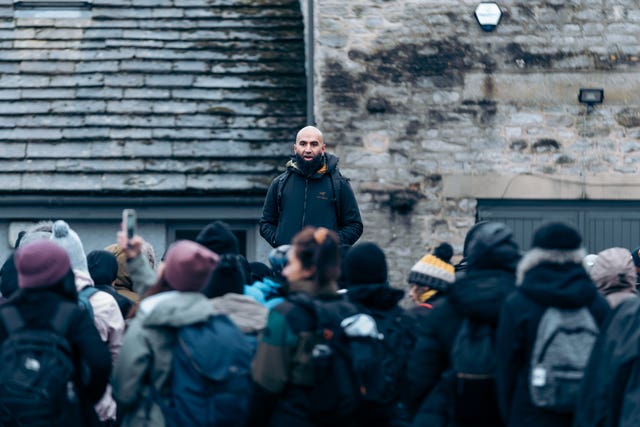 "When we travel, we always stop to pray whether we're on holiday or commuting or whether we're out hiking and sometimes that can be challenging.
"Sometimes when you're hiking, you can also be faced with difficult weather conditions as well. You're exposed to the elements and there is no shelter and prayer is a huge pillar of the Muslim faith."
The mat is waterproof and has pockets in all four corners so rocks or weights can be added to keep the mat flat and it can be made compact.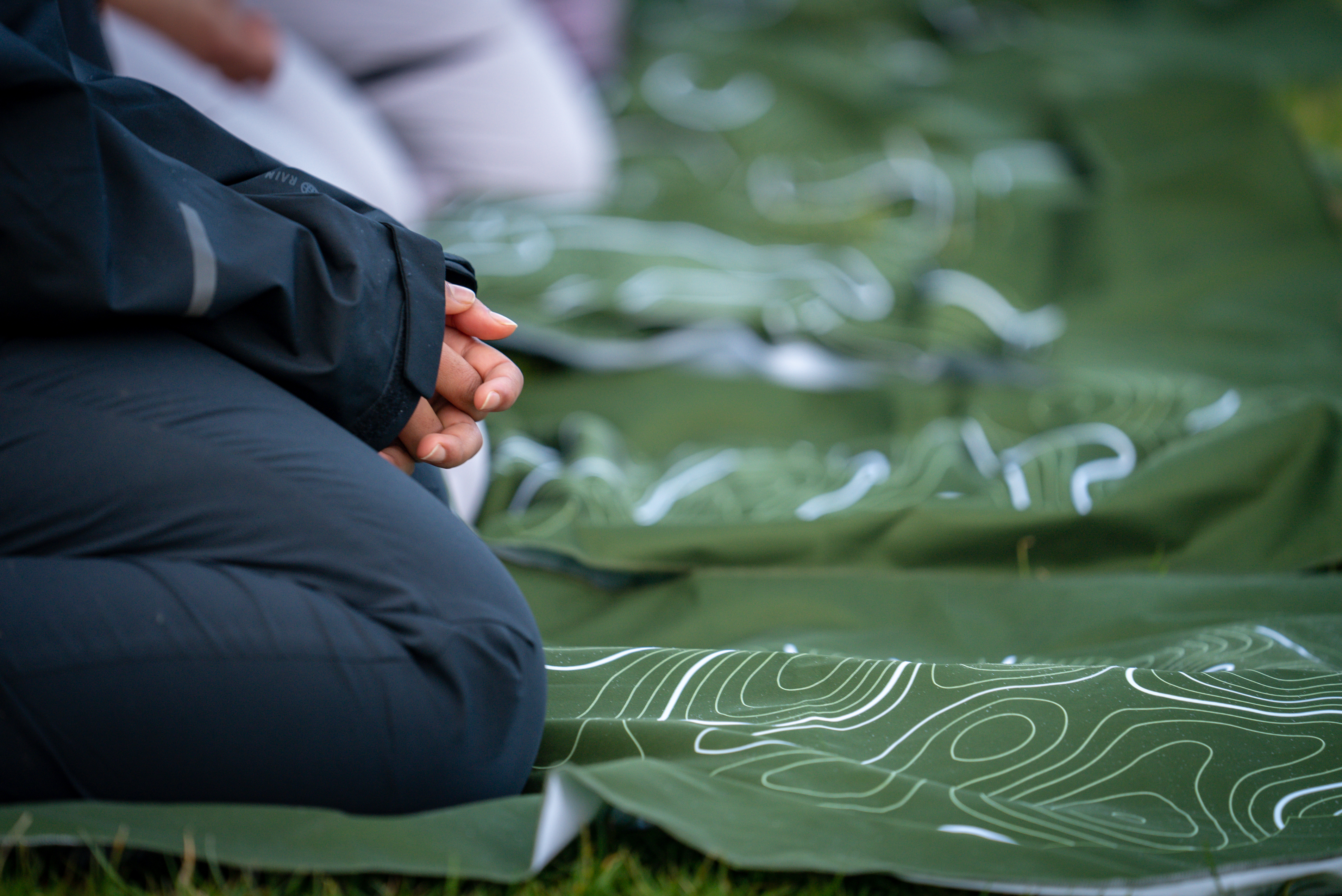 "We know a prayer mat's not going to change the world and won't all of a sudden make Muslims go outside," he said.
"The campaign is simply showing that small measures to understand communities are the first steps to breaking down barriers and breaking down stereotypes."
Mr Mota spoke candidly about the Islamophobia faced by the group online, including after an appearance on BBC's Countryfile in September 2022.
"I don't get upset by it, I get frustrated, like why are we constantly having to deal with this kind of abuse?" he said.
"There are just some people who are not happy for Muslims to thrive and succeed.
"There is a minority online who love to spread hate but even though it's a minority, the volume of abuse is insane.
"But I don't let the comments and abuse get in my way and it fuels and motivates me to carry on doing what we set up Muslim Hikers for."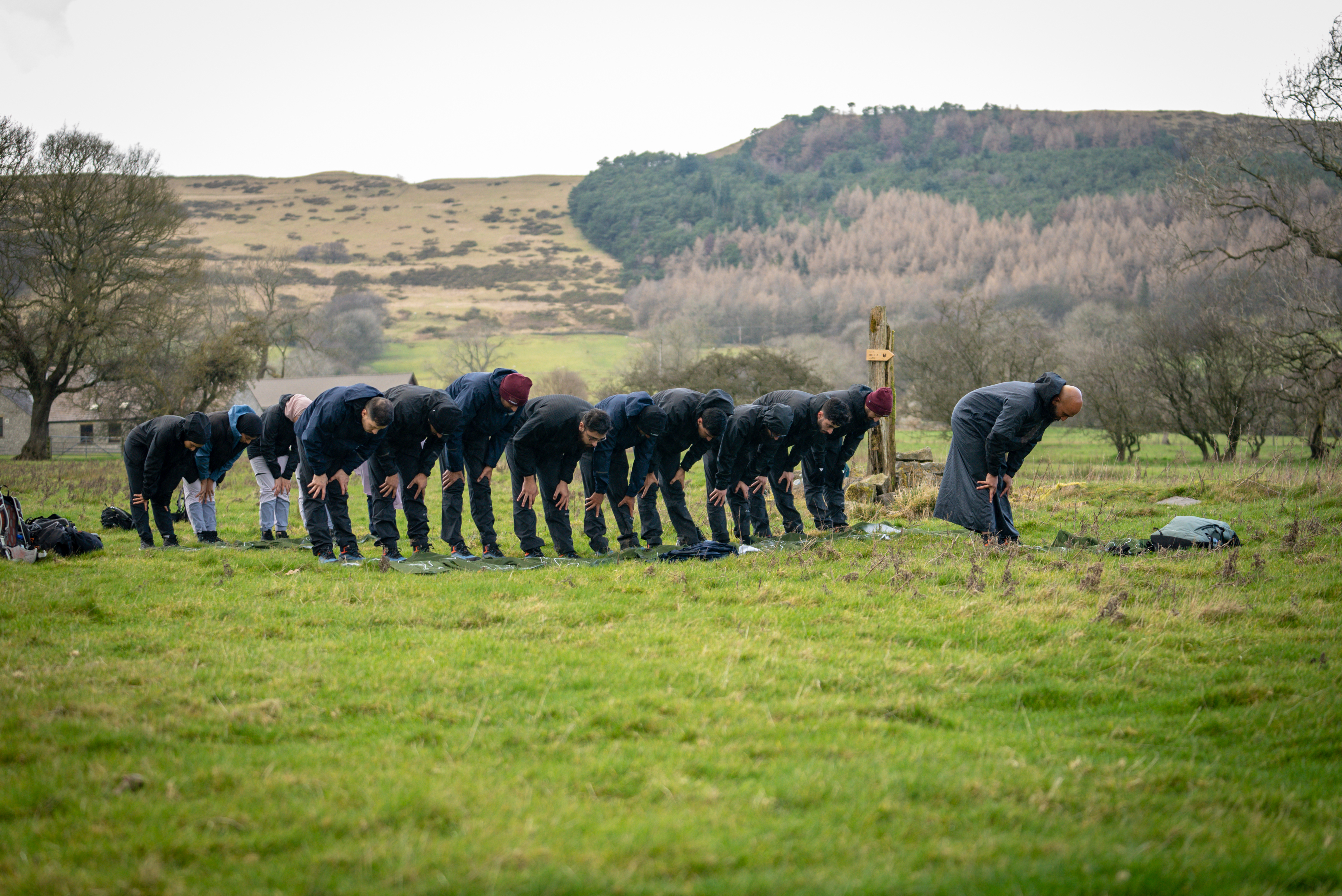 "There have been so many iconic, memorable moments," he added.
"Our first ever hike in July 2021 was a highlight. We were all coming out of the pandemic and communities had very much suffered and emerging from that and having people from all across the country coming together to share the joy of hiking and the outdoors was beautiful.
"Last summer we had a young lady who travelled all the way from Sweden to join us for a hike up Snowdon. She found us on Facebook, came here and did the hike with her dad and had a great time.
"We've also had two girls come all the way from New York just to join us for a walk."
He said these events have "warmed my heart and show that the power of community is incredible" and he has even helped to facilitate a wedding through the group.
"Very recently, we organised our first ever coastal walk and I was able to share that walk with my wife and two little daughters, which was beautiful."
Speaking during Ramadan – which began on March 22 and ends on April 20 this year and involves Muslims fasting from pre-dawn to dusk – Mr Mota said it gives people time to "reflect, pray, give to charity and attain greater consciousness and support those around us.
"Often we get together with friends and family to break the fast at the end of the day – the Iftar meal – and this very much brings people together and is one of the values of Ramadan which is quite important.
"For some people, Ramadan is just about worship and they may forget about taking care of their wellbeing or their hobbies and staying active and that's why it's important for us as an organisation to carry on championing good messages about exercise."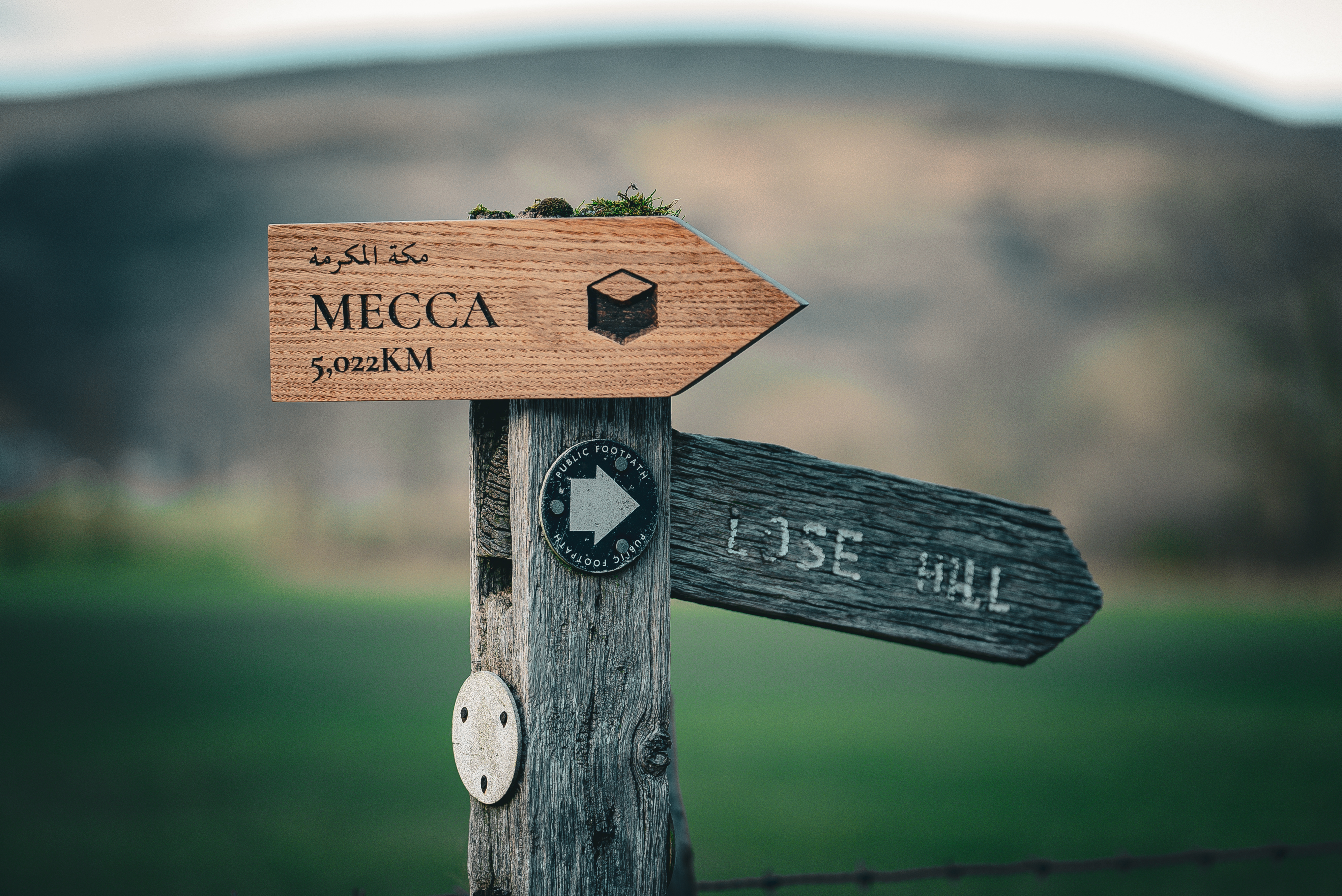 More mats are to be produced and sold for £20 on Wiggle's website in April, with all proceeds going to Wiggle's charity partners.
Signs have also been placed in the direction of Mecca along one of the Peak District's most popular hiking routes, Cave Dale, to help Muslims combine prayer with enjoying the outdoors.
Muslim Hiker's Instagram can be found here: https://www.instagram.com/muslim.hikers/