A seven-year-old "superstar" has completed a 40-mile walk from the children's hospital in Liverpool, where his cousin with cancer is being treated, to Old Trafford – and raised more than £20,000.
Harvey Goodman arrived at Manchester United's stadium on the afternoon of April 2, where he was met by hundreds of supporters, who congratulated the youngster on raising over £21,000 for Alder Hey Children's Hospital – more than double his target.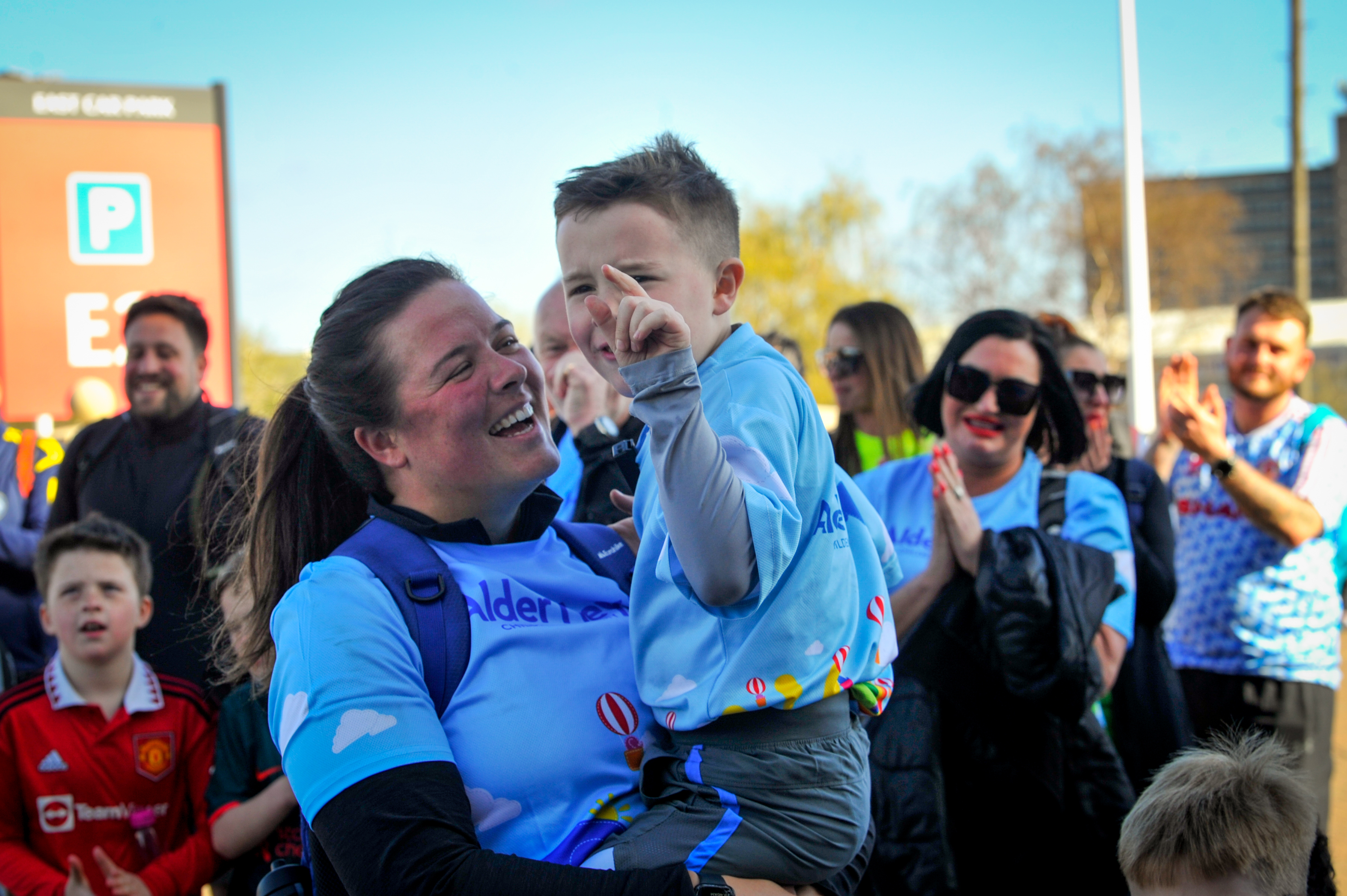 While on the walk – which began on April 1 at the hospital – Harvey was joined by ex-Manchester United player Sammy Mcllroy, members of Golborne Sports Club, the Leigh United and Leigh RUFC teams, his headteacher Dan Harding, teachers, friends and family.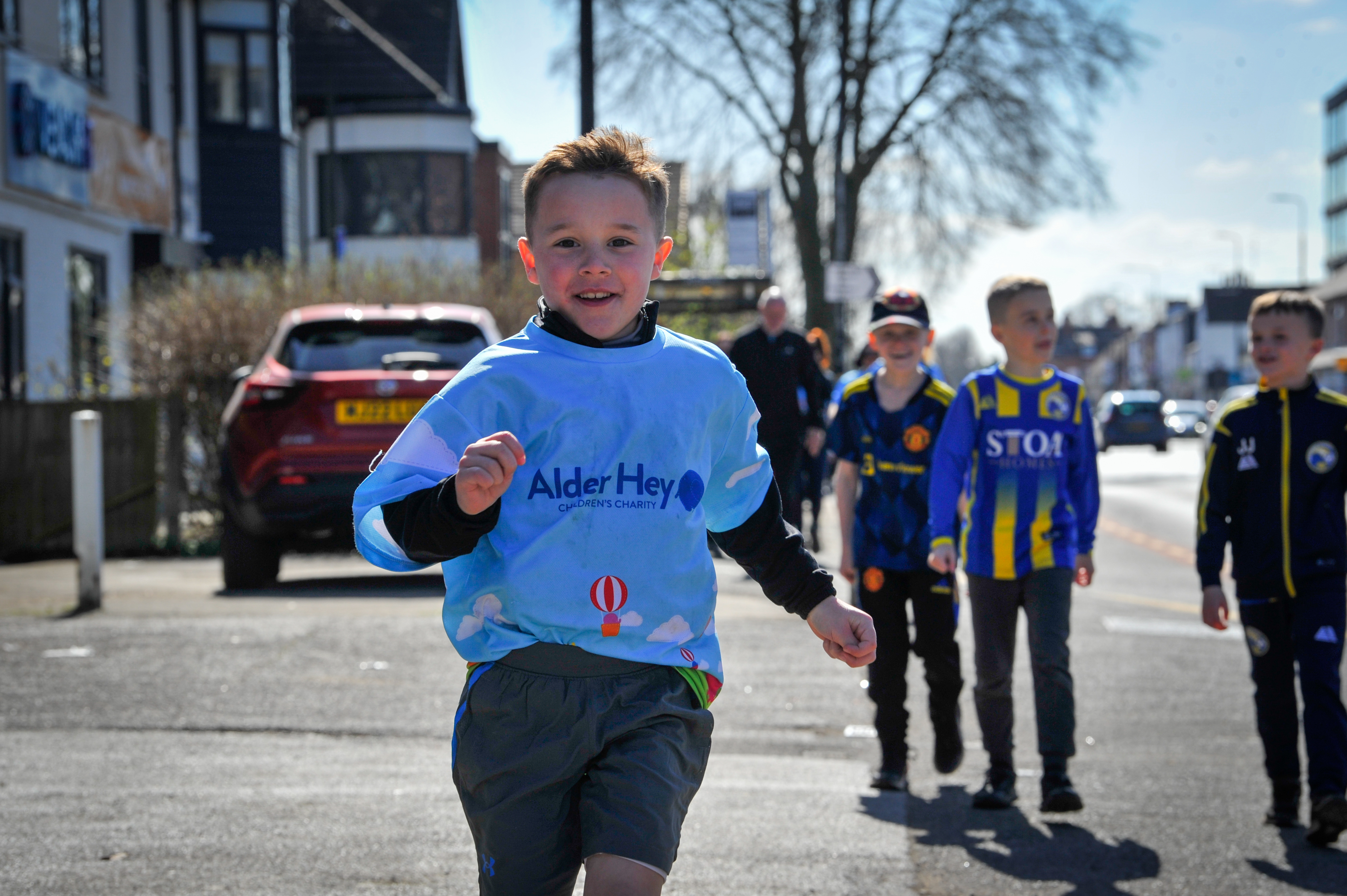 He said: "His drive and determination throughout this walk has been amazing and the fact he's raised such a lot of money along the way is incredible."
Harvey's 29-year-old mother Naiomi, who works as a sales director, said that she is "so proud" of Harvey for what he's achieved for both the hospital and Zak.
"The support and encouragement he's had over the last two days has been amazing", she added.
"I'd like to thank everyone who has donated to his JustGiving page. He's raised such a lot of money, which will help so many children and their families."
In February, Harvey got to visit the hospital, in which he had a tour of the premises and got to see how his money would make a difference.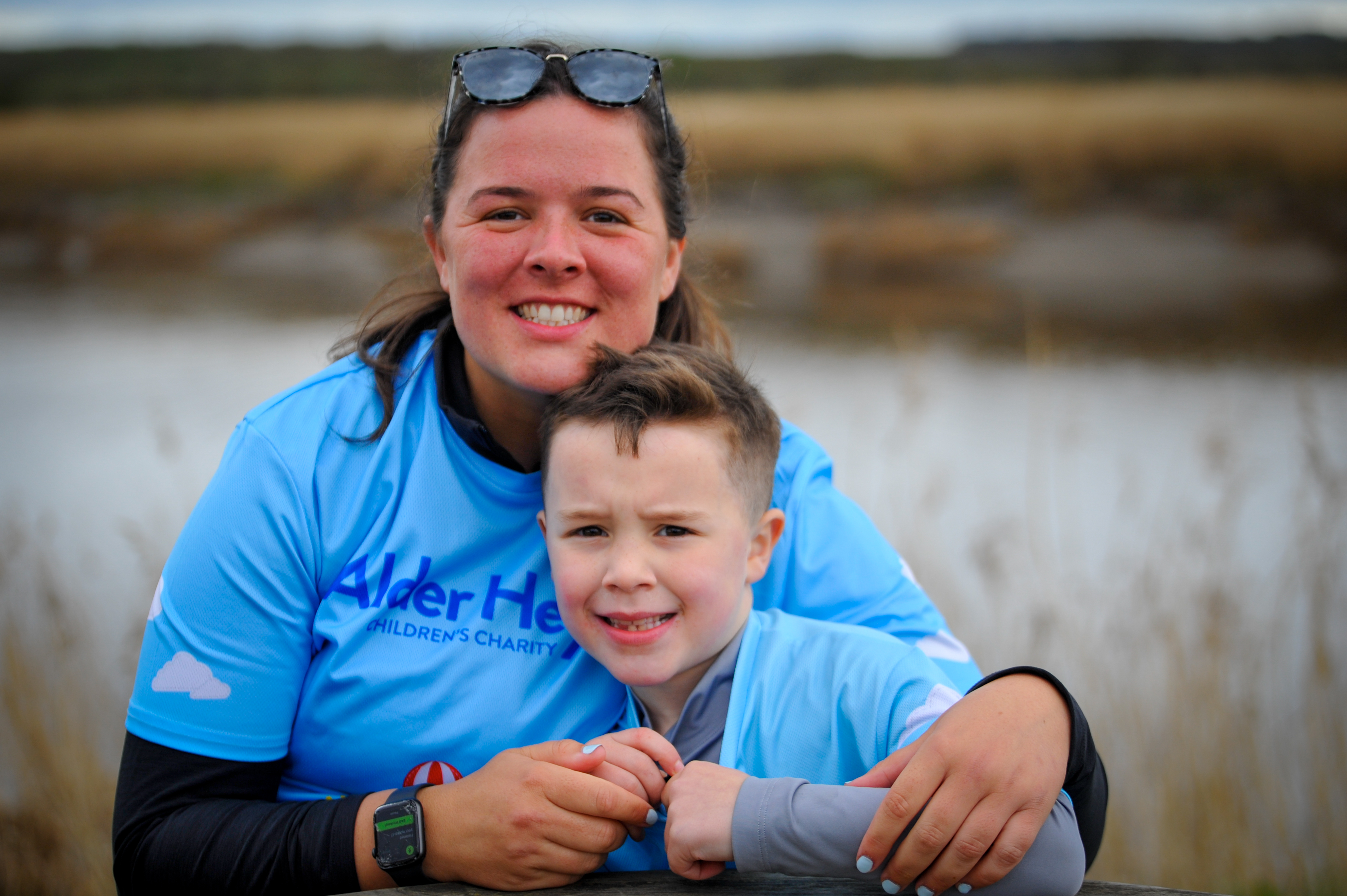 "He got a good feel of what they do and how incredible they are."
Pascale Harvie, president and general manager of JustGiving, added: "We're in awe of superstar Harvey.
"At just seven years old, he's walked 40 miles over two days and raised an incredible amount of money for Alder Hey and his cousin Zak, which I know will be hugely appreciated."
Harvey's JustGiving page can be found here: https://www.justgiving.com/crowdfunding/harvey-2-oldtrafford