More than five tonnes of contaminated soil and 140,000 litres of oily water have been recovered following the oil leak in Poole Harbour as about 30 "slightly oiled" birds have been found.
About 200 barrels of reservoir fluid made up of 85% water and 15% oil were released into Owers Bay on Sunday March 26, from the pipeline operated by gas company Perenco, prompting a major containment and clean-up operation to protect the sensitive natural habitats in the area.
Poole Harbour Commissioners (PHC) said that containment measures including 11 booms were working.
It said in its latest statement: "The clean-up operation has continued over the weekend.
"An estimated 140,000 litres of oily/water mix and over five tonnes of contaminated beach/soil material and contaminated materials have now been recovered.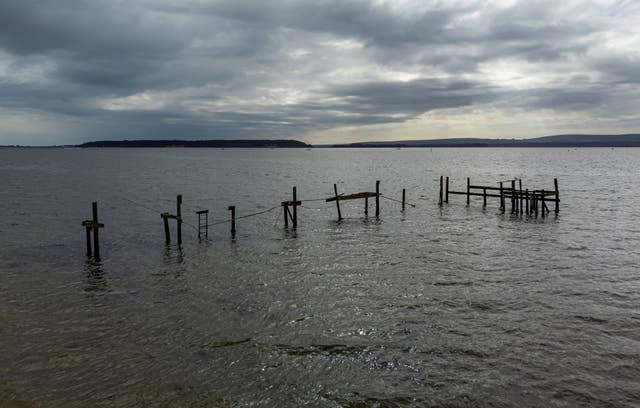 "Flushing and skimming operations continue non-stop in Ower Bay. The containment measures involving 11 booms are proving successful."
The statement added that the impact on wildlife appeared to be limited to the 30 birds with "no serious bird casualties" so far.
It stated: "We are unaware of any other wildlife casualties as a result of the incident at this point."
Members of the public are being asked by the PHC not to help with the clean-up as it involved specially-trained teams, and anyone who has come into contact with the spill is advised to wash immediately with soap and water and to see their GP if they feel unwell.