A disabled woman lay on the floor moaning in pain for more than an hour and a half after being dropped by care home workers days before she died, an inquest has heard.
Lyn Parker, 64, hit her head and broke her ribs and arm when she fell 1.5 metres after two care workers tried to lift her using a sling at Tudor Avenue Residential Care Home in Hampton, south London.
Ms Parker, from Kingston upon Thames, was on the floor for more than 90 minutes before an ambulance arrived on January 15 2021, West London Coroner's Court heard.
She died 10 days later at Kingston Hospital on January 25 2021.
Care workers Adjowa Larbi and Margaret Bolarinwa had tried to move her from her wheelchair to her bed for her afternoon nap when she slipped out of the sling.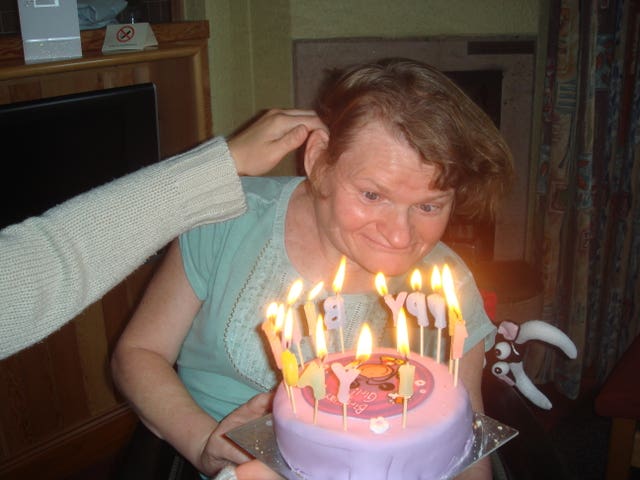 "I then moved to the other side of the bed and at a glance I saw her fall out of her bed.
"I believe that I must not have put the loop on the hook of the spreader bar.
"I am still baffled as to how she (got that high) to fall. It must have been because the loop under Lyn's thighs were not attached properly.
"I am extremely sad about what happened to Lyn and I still struggle to think about the accident now."
The care home first called the emergency services at 1.30pm and Ms Parker's fall was categorised as "level five" meaning her injuries were not serious enough to take her to hospital yet.
But the care home called back an hour and a half later concerned about her oxygen levels and an ambulance was called immediately.
Ms Parker, who was non-verbal, was taken to Kingston Hospital alone in an ambulance.
Asked why no one accompanied her, care home manager Mick Wood told the court he did not think anyone was allowed to go with Ms Parker because of Covid restrictions.
She was discharged from hospital in the early hours of January 16 but had to be taken back in the morning after a care home worker found her left arm was "swollen and black".