The man convicted of murdering Liverpool schoolgirl Olivia Pratt-Korbel has refused to appear in the dock to be sentenced for the killing.
Thomas Cashman, 34, was found guilty last week of murdering the nine-year-old and the wounding with intent of her mother Cheryl Korbel, 46, as he chased convicted drug dealer Joseph Nee into their home in the Dovecot area of the city on August 22 last year.
He is due to be sentenced for the crimes at Manchester Crown Court on Monday.
However, defence barrister John Cooper KC told the court Cashman would not attend the hearing because he was aware that Crown Prosecution Service officials had sung "We Are The Champions" following the verdict in his trial.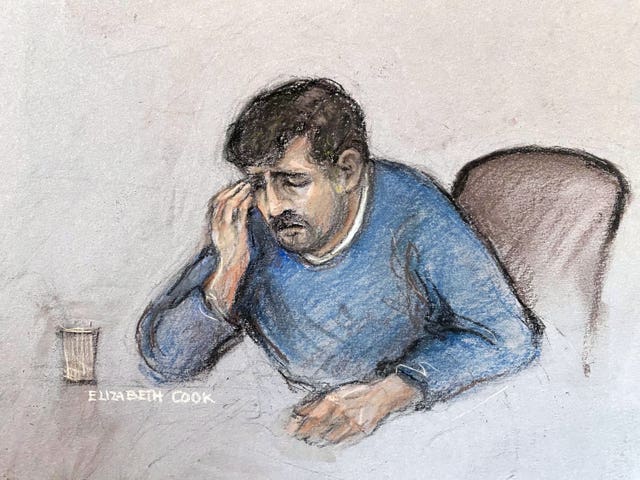 Mrs Justice Yip said she regarded his lack of attendance as "disrespectful" to not only the court but those interested in proceedings, including the family of the deceased.
She added that he would be sentenced in his absence.
Cashman was found guilty last week of murdering the nine-year-old, who was shot in her home in Dovecot, Liverpool, last August.
He is also due to be sentenced at Manchester Crown Court for the attempted murder of intended target Nee, the wounding with intent of Ms Korbel and two counts of possession of a firearm with intent to endanger life.
During the 19-day trial at Manchester Crown Court, the jury heard Cashman admitted operating as a "high-level" cannabis dealer in the area.
The court heard he had been "scoping out" Nee, the intended target, on the day of the shooting and lay in wait for him, armed with two guns, as he watched a football match at the house of a friend.
Footage played to the jury showed the gunman, wearing tracksuit bottoms which matched a pair worn by Cashman, chasing Nee up Kingsheath Avenue and firing three shots.
The jury was told Nee ran towards the open door of Olivia's family home, after Ms Korbel came out to see what the noise was, and the fatal shot was fired through the front door.
It hit Ms Korbel in the wrist as she tried to shut the door and struck Olivia in the chest.
Cashman, a father of two, said that around the time of the shooting he had been at a friend's house where he counted £10,000 in cash and smoked a spliff.
During his evidence, he told the court: "I'm not a killer, I'm a dad."
But a woman who had a fling with Cashman told the jury he came to her house after the shooting, where he changed his clothes and she heard him say he had "done Joey".
He will be sentenced by Mrs Justice Yip at Manchester Crown Court on Monday.
Paul Russell, 41, who admitted assisting an offender by driving Cashman away from an address after the shooting and passing his clothes to another person, is expected to be sentenced separately at a later date.