Queues at the entrance to the Port of Dover have cleared after a weekend of disruption, according to one of the ferry companies hit by delays.
Coach passengers were forced to spend hours waiting to enter the port, be processed and board ferries over the weekend.
This morning P&O Ferries tweeted: "There are no longer any queues at the entrance to the Port of Dover. We apologise for the wait times experienced this weekend."
Earlier the company said all coaches had passed through the buffer zone, where advance passenger information was taken, ahead of boarding the next crossing to Calais after passing border control.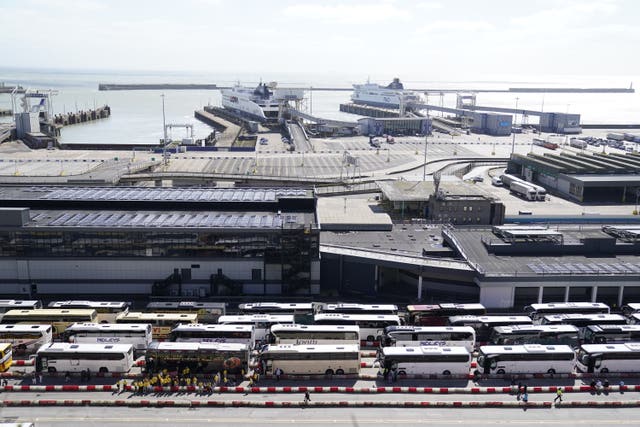 At 2.30am on Monday, the port also said the A2 and A20 approach roads were "running normally".
Logistics company DFDS tweeted that the buffer zone and border controls had been cleared by midnight.
Disruption at the port was first reported on Friday when the port declared a critical incident and said the delays were "due to lengthy French border processes and sheer volume".
Home Secretary Suella Braverman rejected suggestions that Brexit could be the cause of delays at the port as passengers endured long queues and cancelled trips.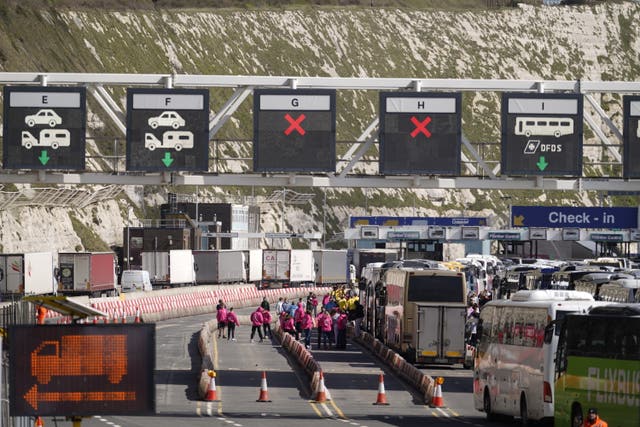 She told Sophy Ridge On Sunday on Sky News: "What I would say is at acute times when there is a lot of pressure crossing the Channel, whether that's on the tunnel or ferries, then I think that there's always going to be a back-up and I just urge everybody to be a bit patient while the ferry companies work their way through the backlog."
She suggested that in general "things have been operating very smoothly at the border".
Extra sailings have been run overnight with port officials saying they had been "working round the clock" with ferry operators and border agencies to try to get coach passengers on their way.
More than 300 coaches left the port on Saturday, while the freight backlog was cleared and tourist cars had been successfully processed.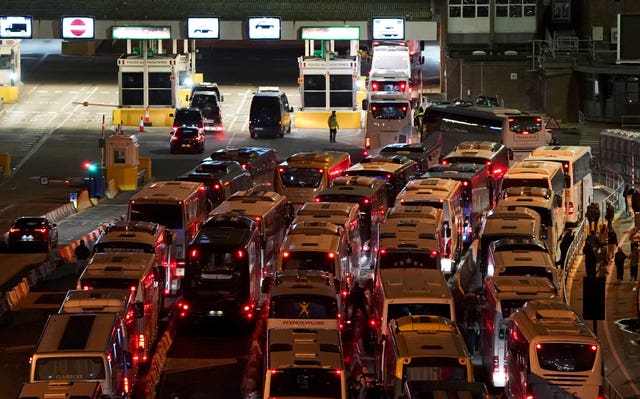 She told Sophy Ridge On Sunday that ministers had "known for a very long time that they needed to make sure that there were resources in place to deal with additional paperwork checks".
She added: "I really feel for the families that are trying to get away for an Easter break, people who have been caught up in this chaos, people whose livelihoods are threatened.
"It didn't need to be this way.
"If the Government got a grip, got down to brass tacks and started doing their actual job, all these things could be avoided."