A reef has been laid in a Hampshire river as the foundation for an oyster bed as part of a project to restore marine habitats.
A total of 30,000 oysters are to be transferred from South Wales to seed in the new habitat being created in the Swanwick bend of the river Hamble.
To create the restoration reef, a thin layer of shingle mixed with cockleshells, known as "cultch", was laid on 2,500 square metres of the river bed.
The multi-million pound initiative is part of the Solent Seascape Project – a five-year scheme to reverse the loss of the oyster fishery industry in the Solent area which was once the largest in Europe.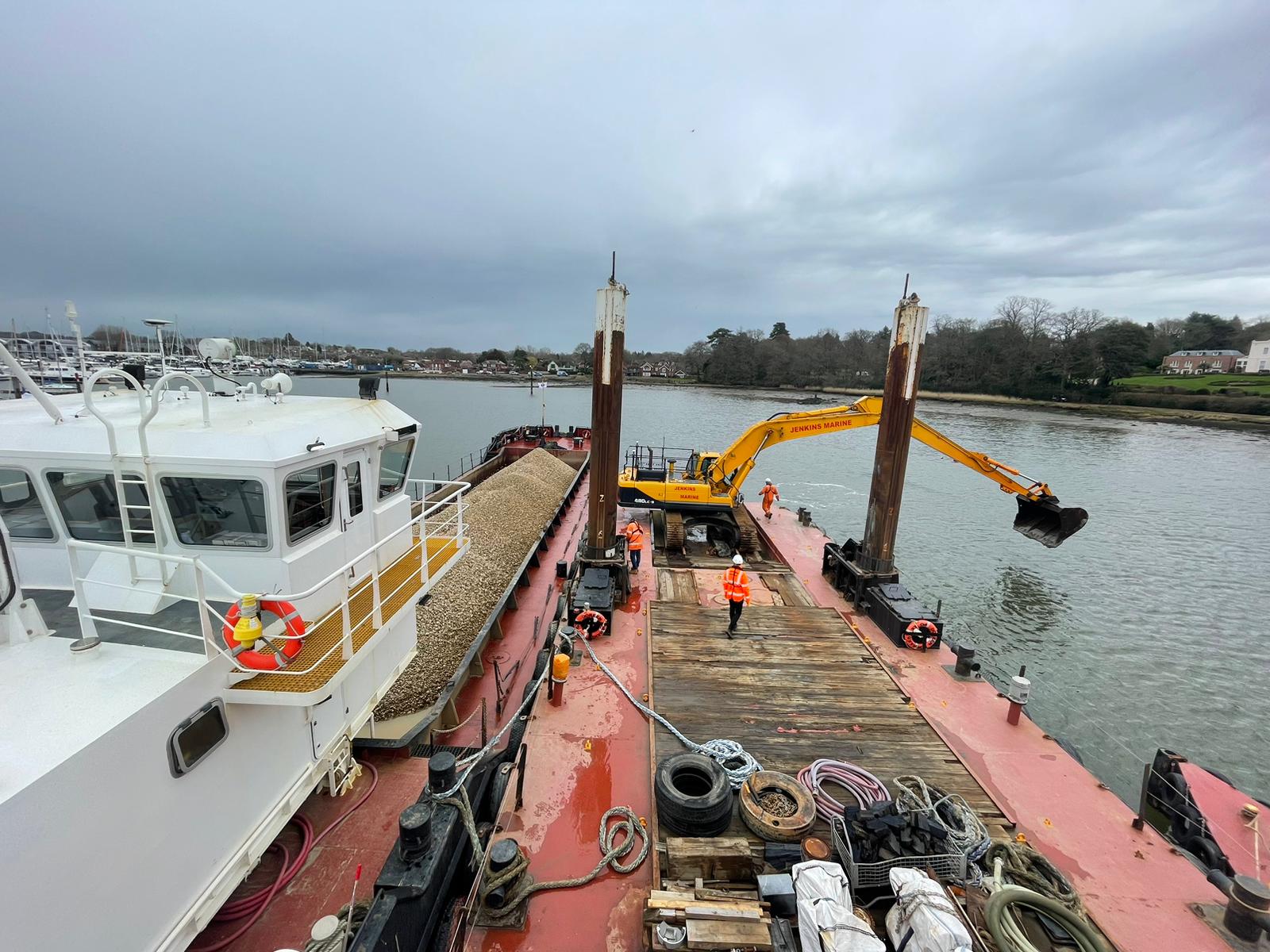 Joanne Preston, reader in marine ecology and evolution at the University of Portsmouth, said: "This reef deployment is another significant step forward in re-creating the sub-tidal oyster reef habitat that has been all but lost in the Solent and across Europe.
"We hope this reef creates a tipping point, kick-starting a population of native oysters that builds over several generations and provides offspring that will spill over and populate other areas.
"We also predict strong biodiversity gains and water quality improvements, which we will be monitoring over the next five years."
The Hamble reef is the second site created as part of the scheme following a similar reef created in Langstone Harbour, next to Portsmouth.
Louise MacCallum, project manager for conservation charity Blue Marine Foundation, which is part of the project, said: "The Langstone reef has already attracted a wealth of marine fauna including cuttlefish, catsharks and even seahorses.
"It is exciting to see what kinds of marine creatures our new reef will attract in the River Hamble."