Twenty-five years after walking out of the Good Friday Agreement peace talks, Sir Jeffrey Donaldson has insisted he has no regrets.
The current DUP leader was a senior member of the Ulster Unionists' negotiating delegation back in 1998.
He refused to back a deal that proposed the early release of paramilitary prisoners but did not include firm commitments to decommission terrorist weapons.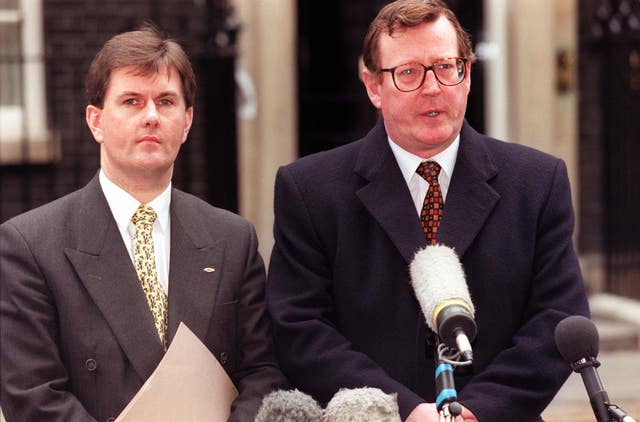 "Certainly, when I look back on the 10th of April 1998 and the decisions I had to take then, they were really difficult decisions," Sir Jeffrey told the PA news agency.
"I had entered into that process wanting to see peace and political stability and progress in Northern Ireland, but I was disappointed with the agreement at the time."
Sir Jeffrey said he believes the deal offered more to the paramilitaries involved in the Troubles than to the victims they created.
"I felt there were significant flaws in that agreement, not least in relation to its failure to deal with the legacy of our troubled past, to put in place arrangements that would protect the rights of victims and survivors to pursue truth and justice, and that would have dealt more comprehensively with the whole issue of the paramilitary terrorist organisations leaving the stage, as it were," he said.
"We're still grappling with that, both of those key issues continue to haunt the political process in Northern Ireland, continue to hold back the kind of further progress that we want to make.
"So, I've no regrets about the decision I took in 1998 but what I have done is dedicate my career and my political involvement in the last 25 years to fixing the bits that haven't worked, to getting solutions to the bits that weren't properly addressed in 1998, and I continue in that endeavour."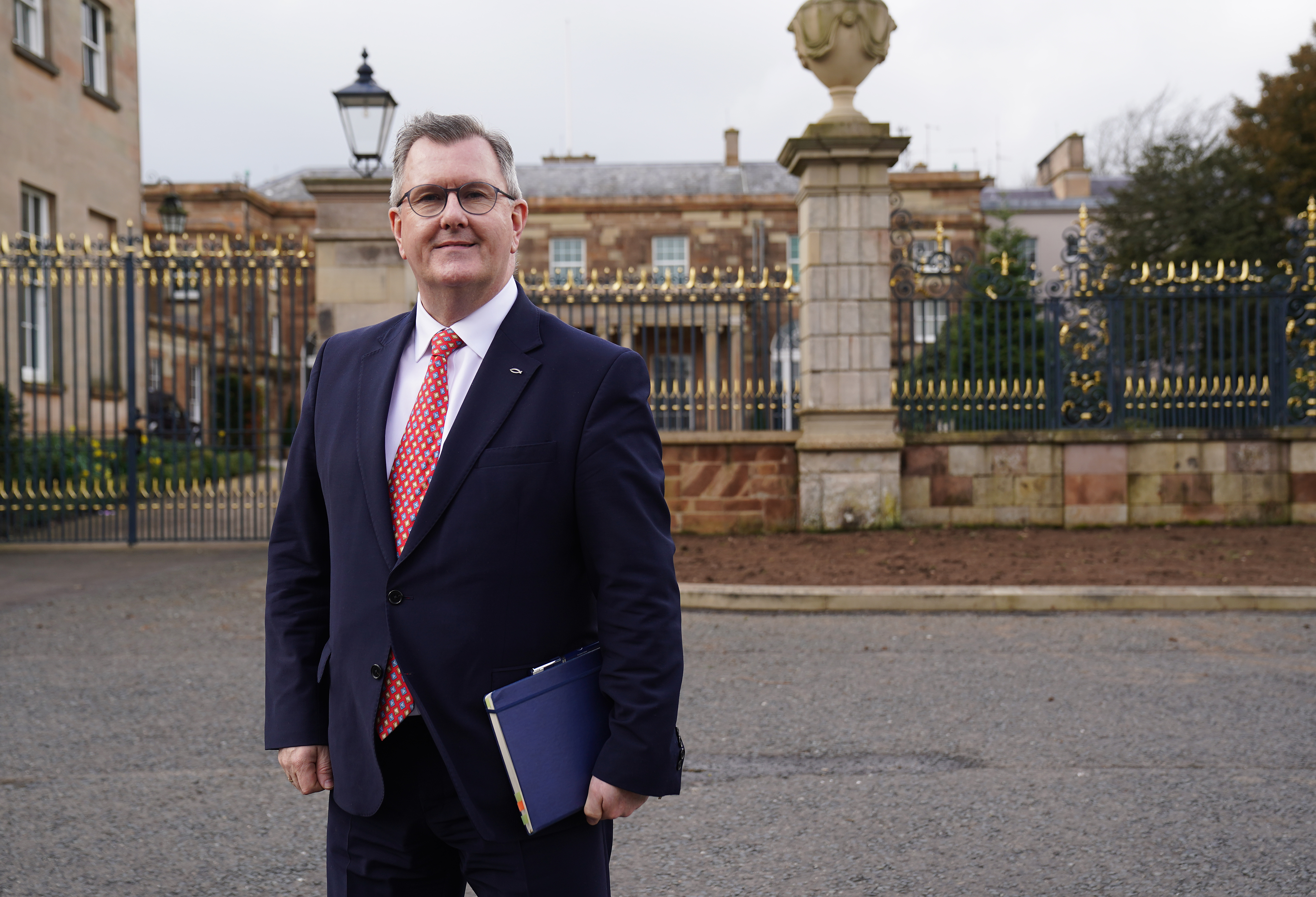 His relationship with then party leader David Trimble deteriorated rapidly and in late 2003 he finally quit the party he had been a member of for more than 20 years and then defected to the DUP.
Joining him was Arlene Foster, another prominent anti-agreement voice within the UUP who would also ultimately go on to become a leader of the DUP.
Reflecting on the agreement ahead of the 25th anniversary, Sir Jeffrey admitted having mixed feelings about what was achieved on Good Friday 1998.
"Well, clearly, Northern Ireland has come a long way in the past 25 years and there have been a lot of changes, many of those changes for the betterment of everyone here," he said.
"Yet we know that we're not out of the woods, that there are still some within our society who see violence as a way of asserting their political aspirations. But, of course, that is wrong.
"I think that what we got 25 years ago has helped to create the progress that we've made but also the flaws in that agreement have presented challenges along that 25-year journey.
"Indeed, one of the most fundamental elements, of dealing with our troubled past, has not yet been resolved.
"We failed to resolve it in 1998 and here we are, in 2023, and it isn't yet properly addressed, and that, of course, is the legacy of the Troubles and the needs of victims and survivors, their quest for truth and justice.
"So, I think, as we reflect on the last 25 years, it's a mixed report – progress has been made, there's no doubt about that, but there are key areas in our society, key needs that have not been met, key issues that have not been fully addressed.
"What we have is certainly far better than where we were 25 years ago, but it's far from perfect."