A lifeboat crew has rescued a group of people thought to be migrants after an "incident involving small boats" in the Channel.
Photographs taken on Tuesday afternoon captured the moment an RNLI lifeboat carrying a group of some 20 or more people arrived at a beach in Dungeness, Kent.
A HM Coastguard spokesperson said it "has been co-ordinating a search and rescue response to an incident involving small boats off Kent, working with Border Force, Kent Police and other partners".
They added: "We sent Dover and Dungeness lifeboats.
"HM Coastguard will continue to safeguard life around the seas and coastal areas of the UK, working with search and rescue resources in the area.
"If a vessel needs search and rescue assistance, HM Coastguard will continue to respond to all those in need."
In Dungeness, a group wearing red life jackets disembarked the vessel via a ladder before they were led up the pebbled beach by Border Force agents.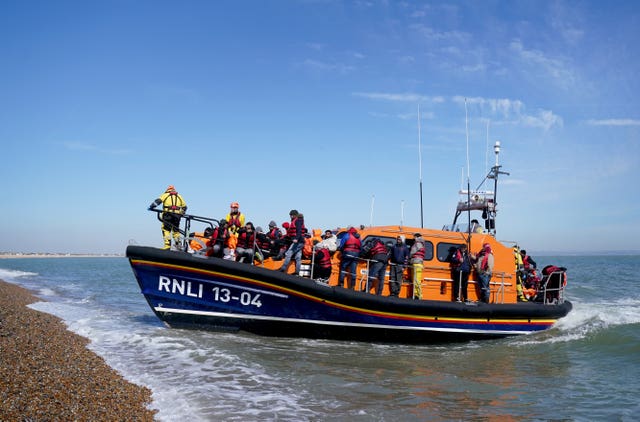 Among those rescued, a man was seen grinning and later flashing a two fingered "V sign", which can mean peace or victory, as the procession was led up the beach.
In another photo, a young woman huddled in a blue blanket pulled close to her face.
The latest Home Office data up to Monday shows that no small boat crossings had been recorded since March 29.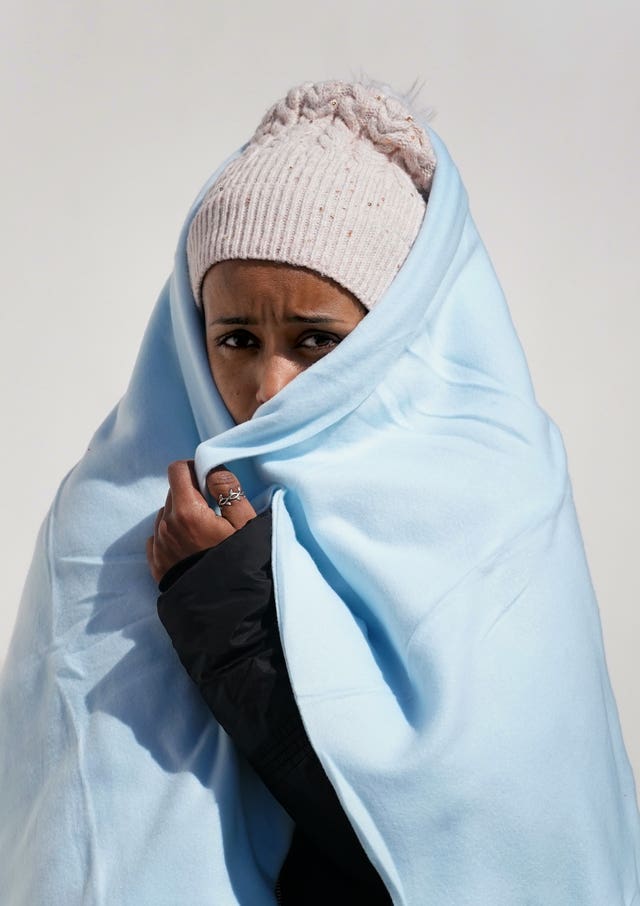 PA news agency analysis of Government figures shows 3,793 migrants made the journey from France by the end of March 2023, compared with 4,548 in the first quarter of last year.
Last month 840 people arrived on the south coast after crossing the Channel – just over a quarter of the 3,066 recorded in March 2022 – and only slightly higher than the figure for March 2021 (831).
According to Home Office data, 1,180 people made the journey in January this year, followed by 1,773 in February. This is compared with 1,339 in January 2022 and 143 a month later.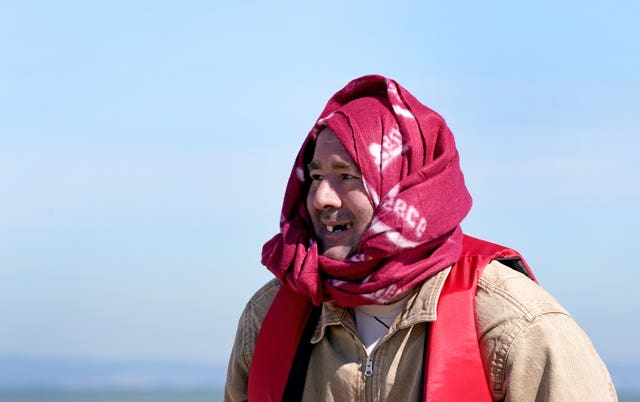 Tory-run Dorset Council is opposed to the use of Portland Port as the site, and local Conservative MP Richard Drax was working to get the plan "consigned to the dustbin".
The Bibby Stockholm vessel, which will reportedly cost taxpayers more than £20,000 a day, could accommodate more than 500 migrants.
Immigration Minister Robert Jenrick announced last week the proposals to house asylum seekers in disused military bases, with a third site in Bexhill, East Sussex.
He also confirmed that 3,700 people would be housed at RAF Wethersfield in Essex and RAF Scampton in Lincolnshire.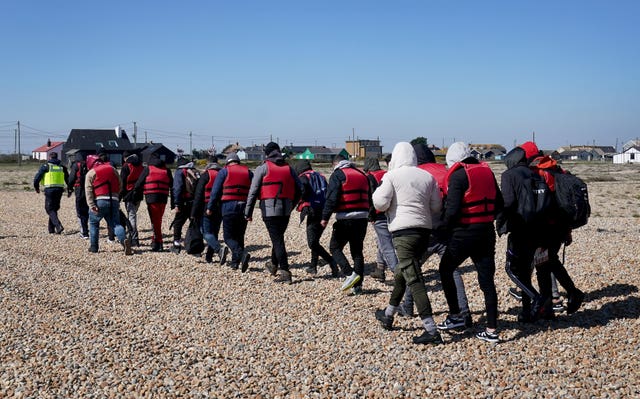 On Sunday, she appeared to downplay suggestions that the stalled policy of deporting asylum seekers could begin this summer.
The Home Office has been approached for comment.