Rivers cannot be restored to their highest ecological status without reversing the industrial revolution, Environment Secretary Therese Coffey has said.
Speaking at the launch of the Government's Plan for Water, Ms Coffey said the River Don in Yorkshire will never be given a high status without dismantling half of Sheffield.
Only 14% of rivers in England meet requirements for good ecological status with pollution being a "major impediment" to restoring all rivers to this level by 2027, the Environmental Audit Committee has said.
Ms Coffey said she wants to end the "scourge of sewage pollution" as well as restrict the use of industrial pollutants but said restoring rivers to their natural state is impossible.
"That's neither practical nor indeed desirable in the circumstances. We're not going to take London back to before the embankment was built or remove the Thames Barrier and, indeed, we'll need another before the end of the century.
"And no one is contemplating dismantling half of Sheffield to let the River Don run free, but without that it will never be scored as being excellent, even though salmon have returned to that part of the River Don for the first time in two years."
Clean rivers campaigner Feargal Sharkey said Ms Coffey's statements were "completely untrue" and that she was "getting herself confused as hell".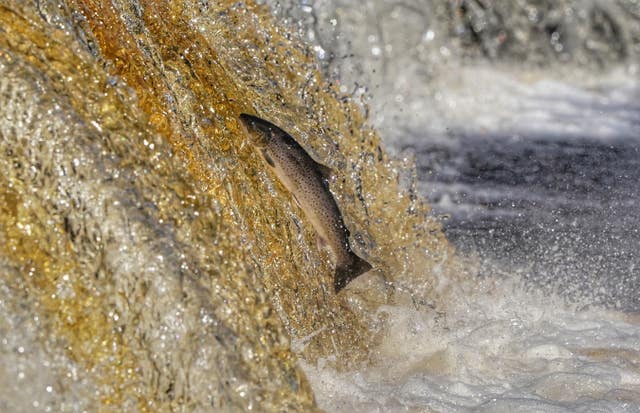 "Even though it's running through the centre of the city, there's no reason to stop it from having a wide abundance of fish and flora and fauna, bugs and weeds can be a healthy ecosystem."
As part of the Government's plan, water companies have been asked to speed up investment in infrastructure with the regulator Ofwat set to approve 31 schemes worth £1.6 billion.
Ms Coffey also confirmed there will be unlimited penalties for water companies that pollute, weeks after backing away from the idea of imposing penalties of £250 million – an amount that Environment Agency chair Alan Lovell said was inappropriately high.
Rob Collins, director of policy and science at The Rivers Trusts, said: "We know that achieving excellent standards under the Water Framework Directive is a Herculean task, but even rivers flowing through a heavily modified landscape where full restoration is not practical can have high ecological potential.
"Rivers are generally in much better health than at the height of the industrial revolution, with many that were declared ecologically dead in the 1980s experiencing something of an ecological revival. Why not aim to keep that upward trend going?"
She also announced a new consultation on banning plastic in wet wipes, the third in five years, and declared her intention to remove "forever chemicals" from industrial and consumer products.
Craig Bennett, chief executive of The Wildlife Trusts, said: "No one is calling for the dismantling of towns and cities but we are demanding an end to the grotesque pollution entering our lakes, rivers and seas.
"The serious lack of funding for monitoring pollution and enforcement against polluters has seen the health of our waters deteriorate dramatically at a time when we cannot afford them to get any worse.
"We need healthy rivers for clean water, so wildlife can recover, and to improve domestic food production.
"Attempts to continue business as usual, allowing polluters to poison rivers and stripping back environmental protections, would be a disaster for nature and future generations."
Matt Browne, head of policy and advocacy at the Wildlife and Countryside Link, added: "The Government can deliver a practical, forward-looking gold standard for the state of our rivers by setting a long-term target for the overall water health – the current target runs up to 2027 only.
"The Government's ongoing reluctance to set a target for overall water health beyond this date risks blunting the impact of many of the individually positive measures included in today's Plan for Water."