Labour leader Sir Keir Starmer urged students to keep their career options open when he toured an "inspiring" further education college.
Sir Keir sat down with students at Burnley College in Lancashire on Tuesday and asked them about their plans for jobs and university courses.
He told them about his own career path and how he resisted advice to specialise early when he studied law.
"I would say to all of you, keep your options open as you go through your careers," Sir Keir told a group in the college cafe.
"Don't get too fixed. I think that's a mistake. Keep it wide, I would say.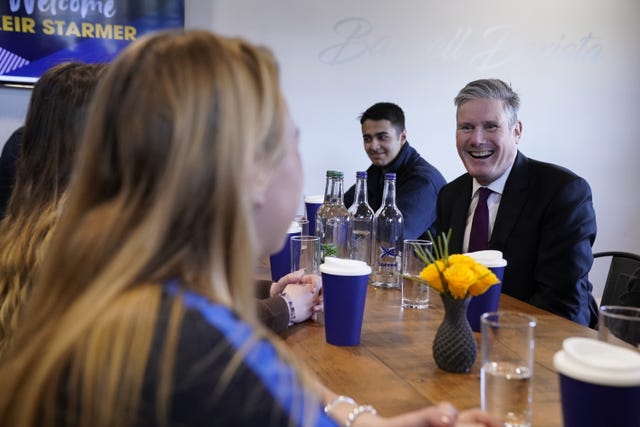 The Labour leader recalled his own student days at Leeds University, saying: "I really, really loved it.
"I've been in love with Leeds ever since."
Sir Keir talked to students planning careers, including in sports training, the police, journalism and social work.
He questioned students taking politics about which areas interest them, remarking that the course must have to be re-written continually given the rapid pace of change in the British political scene.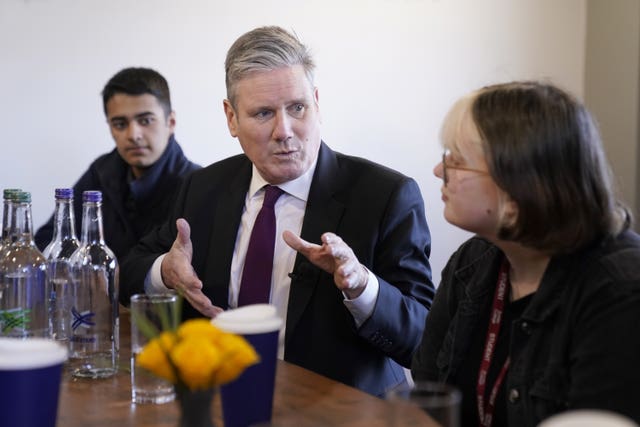 "It feels like a really great place to come and study."
He told the students how he always uses Burnley as an example of how economic regeneration cannot simply be focused on big centres like Manchester.
Sir Keir said: "Which is why this college is always so inspiring."
He added: "One of the things I took away from Burnley last time was a real sense of ambition and desire for change.
"And the challenge I have given my team, if we're privileged enough to come into government, is can we match the ambition that there is in places like Burnley."