The mother and stepfather of a two-year-old girl who was fatally attacked in her own home in Pembrokeshire, Wales, have been sentenced over her killing.
Lola James suffered 101 bruises and scratches to her body, injuries to both her eyes, and extensive brain damage in the early hours of July 17 2020, and died four days later.
Kyle Bevan and Sinead James were both put on trial, convicted and jailed at Swansea Crown Court over her death.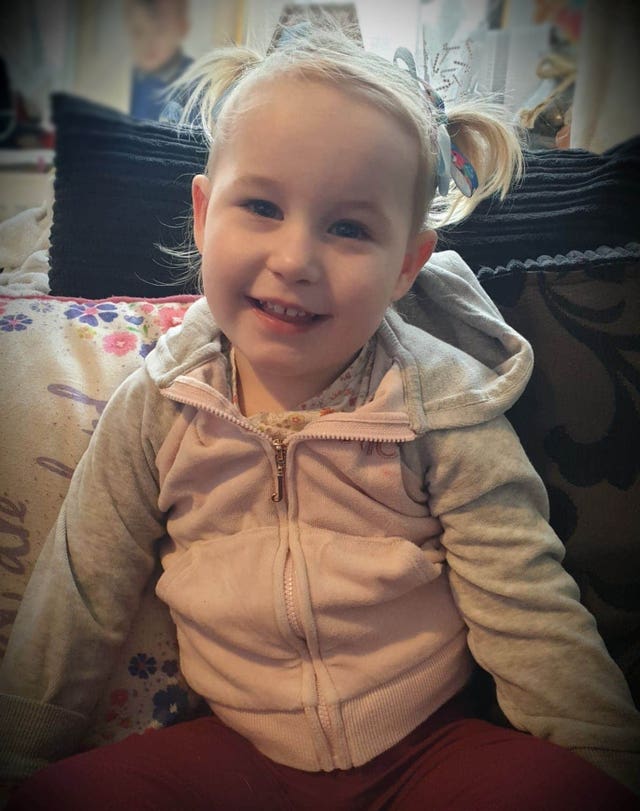 – September 30 2017: Lola James is born.
– January 2020: A multi-agency referral is submitted by health visitor Lesley Steadman after reports of a domestic incident involving James's former partner at her home.
– February 10 2020: Ms Steadman carries out her last face-to-face visit with James at the property due to the coronavirus lockdown. She said she raised concerns about the condition of the house and James raised concerns about Lola's behaviour and said she thought the toddler might have attention deficit hyperactivity disorder (ADHD).
– February 2020: Bevan and James strike up a relationship online.
Bevan moves in with James and her children at their home in Haverfordwest, Pembrokeshire, a day after meeting each other. He remains in the house throughout the first months of the Covid-19 pandemic.
– April 19 2020: Facebook messages between Bevan and James reveal Lola suffered a "bloodied nose" while in Bevan's care when James was in a different room.
– April 26 2020: Facebook messages between the couple show Lola suffered a grazed chin while in Bevan's care. He blames it on her having fallen over, calling her a "crazy kid".
– May 4 2020: Bevan sends James a Facebook message saying Lola cut her lip by falling from her bed while he was in her room.
– May 14 2020: Bevan is alleged to have used a hammer to smash up parts of the house and tried headbutting James. James flees with the children and takes them to friend Casey Morgan's house.
– May 15 2020: Bevan messages James apologising for his behaviour, saying "I feel like a monster".
– July 5 2020: James's friend Ms Morgan sees Lola with bruised legs while in the park.
– July 7 2020: Ms Morgan witnesses Bevan pushing a pram carrying a child into the road in anger. She believes he was under the influence of drugs.
– July 9 2020: Lola sustains an injury to the bridge of her nose, which also causes her eyes to appear bruised. Bevan claims she fell off the sofa on to the coffee table.
– July 16 2020: James claims she went to bed between 7pm and 8pm, leaving Lola downstairs with Bevan.
– July 16 2020: Bevan stays up late with Lola, taking pictures of her using Snapchat filters. He claims he then put her to bed.
– July 17 2020: A few minutes after midnight James says she heard a bang and a scream and found Bevan comforting Lola in her bedroom. He tells her Lola has hit her head but he is dealing with it. James goes back to bed.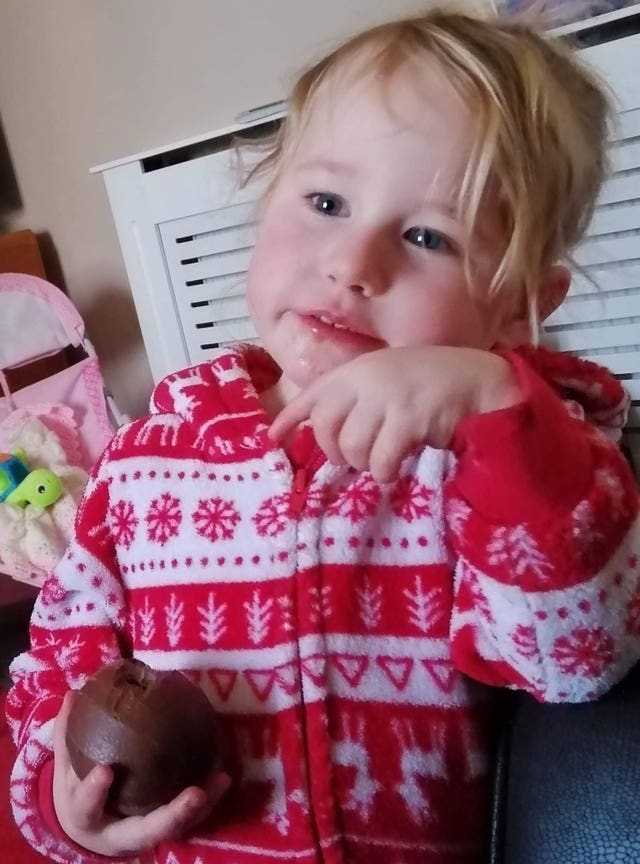 At around 6.32am Bevan begins searching the internet for information about babies sustaining head impacts. Police later believe this is an indication that the assault had just taken place.
He also searches for "loss of consciousness", which comes up with the website healthchildren.org.
At 6.37am, Bevan takes a screenshot of a website providing him with clear guidance that he should seek emergency medical help if a child displays symptoms such as excessive bruising or swelling and/or loss of consciousness.
Two photographs taken by Bevan at 6.38am and 6.39am show Lola's head, eyes and lips extremely swollen and bruised. She appears to be unconscious.
At 6.40am Bevan calls his mother, Alison Bevan, but she does not answer. He claims he did so because she is a nurse. Ms Bevan is in fact a non-medically trained healthcare support worker.
Bevan continues trying to contact his mother, including sending her the photographs he has taken of Lola. She is asleep and does not reply until 6.55am.
Seeing the pictures she immediately tells her son to take Lola to hospital.
At 6.58am, Bevan sends his mother a disturbing 22-second film of him trying to prop up a clearly unconscious and severely injured Lola. When she inevitably falls to the floor with a thud, he comments: "She's gone. She's gone."
At 7am, Ms Bevan sends another message urging her son to wake James up and seek medical help. She continues to message Bevan for another 13 minutes but he is no longer replying.
At around 7.20am James says Bevan woke her up and tells her Lola has fallen down the stairs, and shows her a piece of Lola's tongue on his finger.
James calls her mother, Nicola James, at 7.26am.
At 7.28am, nearly an hour after the internet searches, Bevan asks his mother to call an ambulance. He claims he cannot make the call himself and tells his mother he has told James he has called for an ambulance already.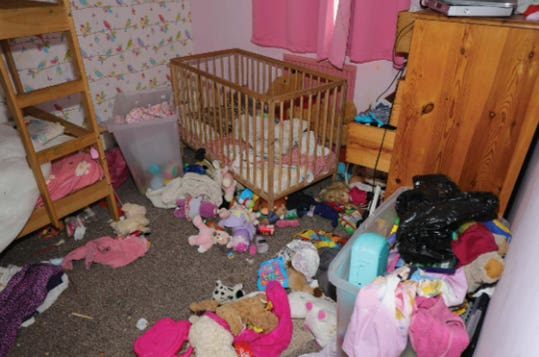 At 7.30am James makes an NHS 111 call during which she describes Lola's face as "swollen" and says she is "really scared".
Shortly afterwards, Bevan again uses his phone to take photographs and videos of Lola, who is still unconscious, unresponsive and visibly injured lying on the sofa.
An ambulance is dispatched to Lola's home address at 7.32am.
James misses four calls from the ambulance service at 7.33am as she remains on the line to NHS 111.
Paramedics arrive at the scene at around 7.34am. At this stage Lola is unconscious but alive.
Bevan tells the paramedics: "I think the dog tripped her over."
Lola is transferred by ambulance to Withybush Hospital in Haverfordwest.
It is there that Bevan becomes aggressive with doctors who are asking questions about Lola's injuries.
Lola is transferred to University Hospital Wales (UHW) in Cardiff and arrives at 11.15am.
Police officers are at the scene at 11.17am, capturing their conversation with Bevan through body-worn video cameras. Bevan claims Lola was pushed down the stairs by the dog and says he only feels partly responsible because he was making her a bowl of cereal at the time.
At 3.15pm Bevan messages James asking her what she is going to tell the police. The prosecution said this was Bevan making sure she would give an account consistent with his.
At 4.34pm James is arrested at the UHW on suspicion of child neglect and at 4.37pm Bevan is also arrested at a neighbour's house. Both are questioned.
Consultant community paediatrician Dr Nia John, who works in UHW's paediatric critical care unit, visits Lola at 5pm and notes 101 surface injuries to her body. She also notes swelling to the toddler's head, eyes and lips and bleeding from her ears, which is a sign of serious head trauma. She considers Lola's injuries to be highly suspicious and possibly non-accidental.
– July 17-18 2020: Police crime scene investigators attend the house and find that, despite the fact that the property is generally dirty and untidy, the bath appears to be spotless as though recently cleaned. Officers recover a child's wet, vomit- and blood-stained grey onesie which was found in the corner of the living room.
Bevan sends abusive text messages to Lola's biological father, Dan Thomas.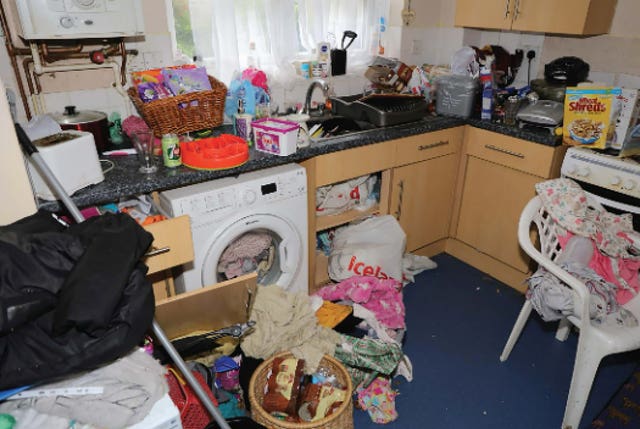 – January 18 2021: Bevan is further arrested on suspicion of murder.
– January 25 2021: James is rearrested on suspicion of murder and again released on conditional bail.
– April 21 2022: Bevan and James are rearrested and charged with murder and causing or allowing the death of a child respectively.
– April 22 2022: They both appear at Llanelli Magistrates' Court. Bevan is remanded back into custody, and James is remanded into custody for her own safety after receiving threats from community members. They indicate guilty pleas.
– April 25 2022: The pair make their first appearance at Swansea Crown Court.
– June 29 2022: Bevan and James plead not guilty to the charges against them at Swansea Crown Court. Bevan remains in custody, while James is released on conditional bail.
– March 7 2023:The four-week trial begins.
– April 4 2023:The jury returns its verdicts after 10 hours, finding Bevan guilty of murder and James guilty of causing or allowing Lola's death.
– April 25 2023: Bevan and James are jailed.