US First Lady Jill Biden will attend the coronation of the King on behalf of the country, President Joe Biden has told the monarch in a phone call.
Mr Biden congratulated Charles on Tuesday ahead of his coronation in May, and told him his wife would be attending the ceremony, the White House said.
The president also expressed his desire to meet Charles in the UK.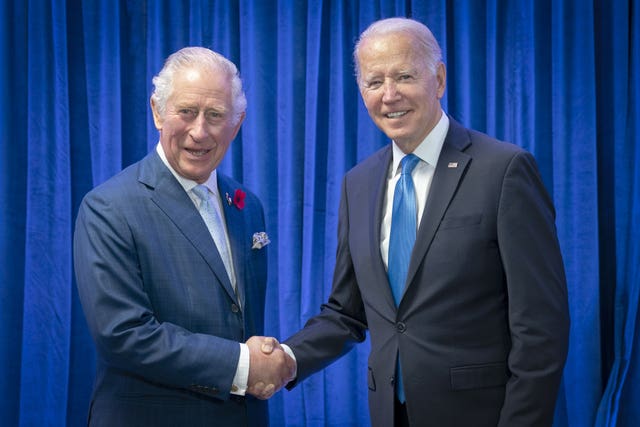 "The president congratulated the King on his upcoming coronation and informed him that First Lady Jill Biden looks forward to attending on behalf of the United States.
"The President also conveyed his desire to meet with the King in the United Kingdom at a future date."
Mr Biden and his wife travelled to London for the funeral of the late Queen last September.