A human rights lawyer running 2,500 kilometres dressed as a human disco ball has said she wants to "change the story" for refugees and asylum seekers in the UK as she aims to raise more than £100,000 for charity.
Freya Morgan, 27, has hit the 900-kilometre mark across 95 runs in her bid to fundraise for the emergency solidarity fund at Bail for Immigration Detainees (BiD), a cause that provides free legal advice and representation to those held in detention across the UK – and every time has run while dressed head-to-toe in a shimmering, silver disco ball suit.
Ms Morgan, who set up the project alongside her friend and fellow lawyer Aaron Rajesh, said it has been the "biggest challenge of my life" but vowed to show there is "another way to have refugees and asylum seekers belong in this country".
"It all starts and ends with community, whether that's the running community, the charity community or immigrant communities," Ms Morgan told the PA news agency.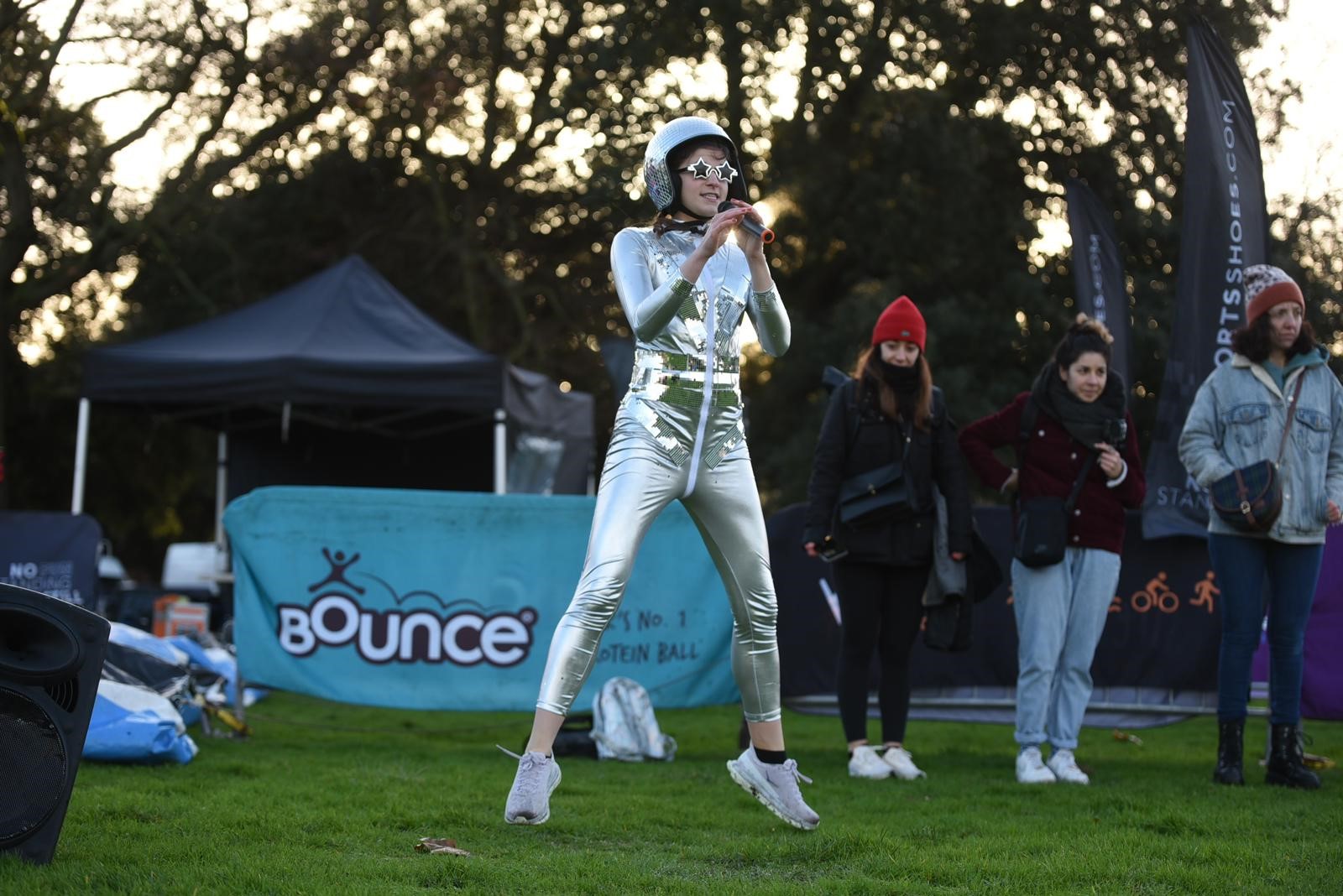 "For me, it's the most meaningful thing you can do – put your time and your energy into the causes you care about.
"And it's given me incredible perspective."
Ms Morgan began the runs in January after being inspired to "change the story" around refugees and asylum seekers.
She documents the campaign on Instagram where she shares her progress through route-tracking app Strava, and hopes to make some headway with a 200-kilometre run from Bristol to London in June.
"Aaron and I came up with this idea and we were like, 'We're going to come up with something that not only will raise money, but will sort of change the story a bit'," she said.
She explained that Mr Rajesh takes on a lot of "behind-the-scenes" and organisational work and that the pair were inspired to kick the challenge off as they found life for refugees and asylum seekers in the UK getting "weaker and weaker".
"You know, there is a different way of thinking about refugees and asylum seekers," Ms Morgan said.
"There's hope, there's skills, there's integration and there is sort of a new identity for this country and all these wonderful things – it doesn't have to be this really bleak story.
"And it's just been an amazing journey of getting people not only engaged in refugee and asylum seeker causes and the sad reality of immigration detention, but it's got a lot of people running and it's got a lot of people feeling very hopeful.
The cause has surpassed £3,500 in donations to keep the human disco ball campaign rolling, hosting a Blue Monday 5k as well as teaming up with UK-based running event organisation RunThrough to put on disco warm-ups.
After several disco ball suit prototypes and some "horrendous chafing", Ms Morgan has managed to find the perfect suit with stick-on mirror glass to run in through a "trial and error" process.
"People love it," she said.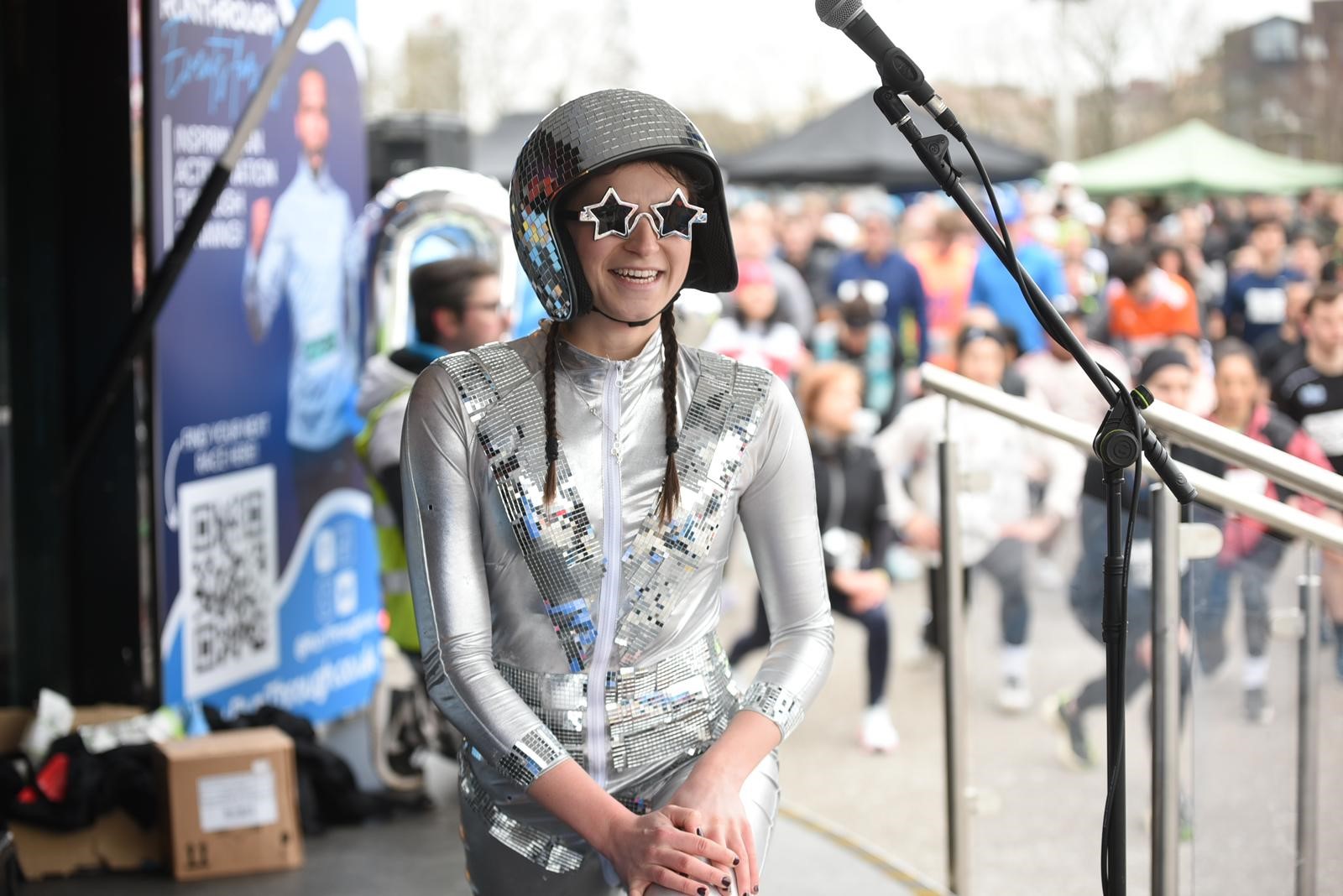 "If I'm running in an actual race wearing the suit, it always gets more cheers, or if I run past other people and they are feeling a bit miserable – because you'll get eight miles into a half marathon – then they'll be like, 'Oh my God, I love your outfit!' and then it's a reason to talk to them.
"It's quite a nice way to start talking to someone and explain why you're doing it as well."
To coincide with Mental Health Awareness Week in the UK, running from May 15-21, the human disco ball campaign has launched a virtual event and asked others to donate and get out by running or walking five kilometres.
To find out more about the human disco ball campaign, go to: www.justgiving.com/page/freya-morgan-1669119657286