The King and the Queen Consort have sampled gin, macarons, gelato and banana bread as they paid a visit to "Yorkshire's food capital".
The royals visited North Yorkshire market town and foodie destination Malton on Wednesday in Camilla's first engagement since her new title of Queen Camilla was unveiled on invitations for the King's coronation.
They started at the Rare Bird Distillery, where Charles joked: "Nothing more fun than a gin distillery," as he entered.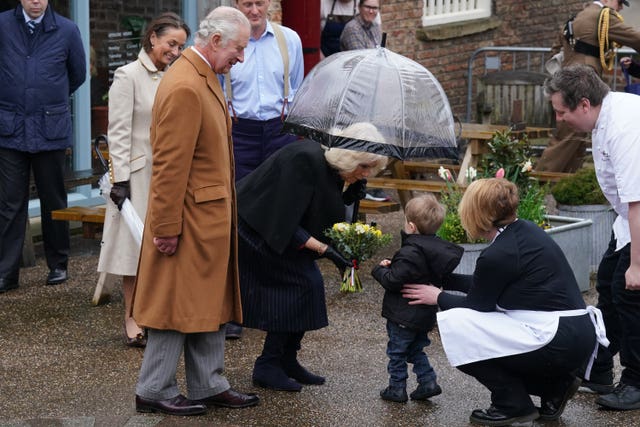 Charles said: "I'll just have a tiny sip," but declined some of the vanilla-flavoured gin, quipping: "It's not quite the right time of day."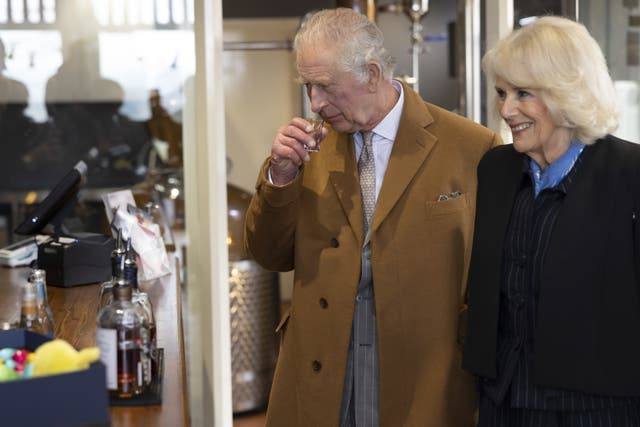 The Queen Consort later chose a sample of mango gelato at the next stop, Groovy Moo ice cream parlour, describing it as "lovely".
Owner Michelle Walker, 60, was the first to open a business at the food court in 2015, after closing her previous ice cream business in Bridlington to care for her husband Sean, who died from a brain tumour in 2014.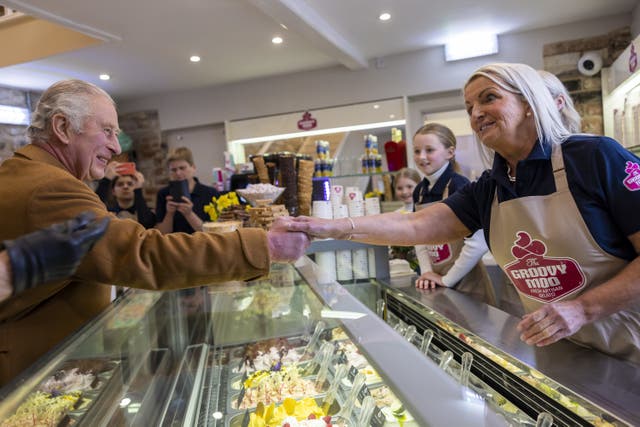 "At times I actually forgot who they were.
"I know people have been saying 'will he struggle as King?' but I think he'll walk it."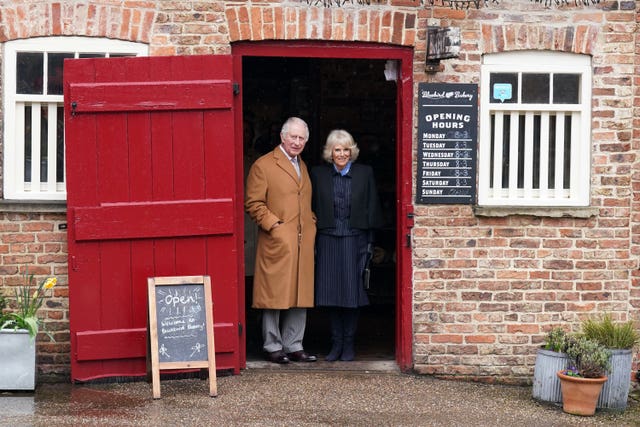 Charles and Camilla also visited butchers Food 2 Remember and Roost Coffee & Roastery before leaving the converted coaching yard to the sounds of a local brass band.
They went on a walkabout in Malton town centre, where hundreds lined the streets to greet the royal visitors, despite the rain.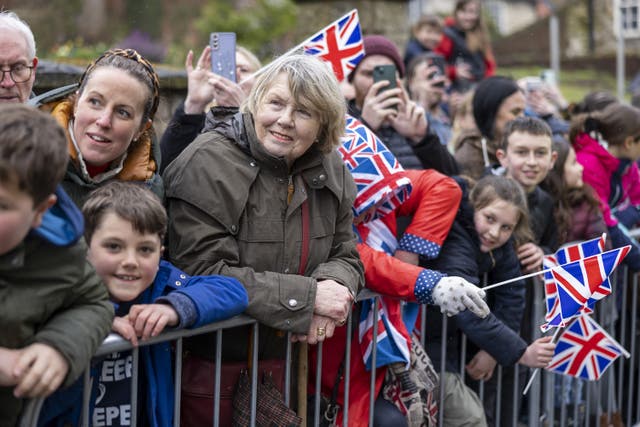 The King then met representatives from a number of local charities at York House.