Ministers have called off meetings with the Confederation of British Industry (CBI) over allegations of sexual misconduct at the business group.
The Treasury and the Department for Business and Trade are understood to have suspended engagement with the organisation while it investigates the claims.
The CBI, one of the UK's largest business organisations, has already postponed all its public events following the allegations.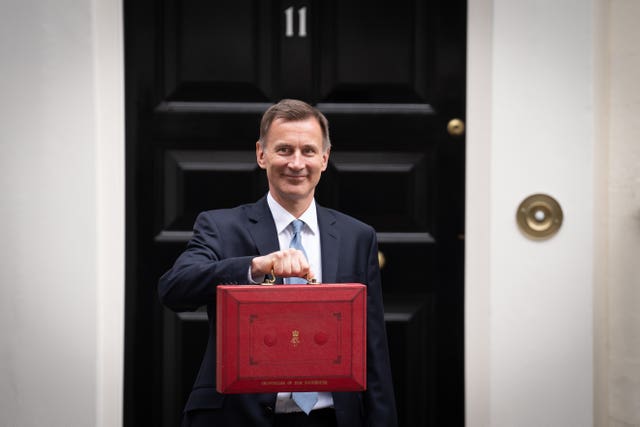 The crisis at the CBI has led it to cancel events including its prestigious annual dinner, which is regularly attended by the Chancellor and was due to host Bank of England Governor Andrew Bailey at this year's event on May 11.
A CBI spokesman said: "We understand the Government's decision to pause engagement pending the outcome of the independent investigation. Soon after Easter, the CBI board expects to have preliminary findings and actions from the first phase of the investigation." 
The CBI said it is investigating "all recent allegations" after The Guardian reported it had been approached by more than a dozen women who said they had been victims of sexual misconduct by senior figures at the lobbying group.
One woman alleged to the newspaper that she had been raped during a staff party in 2019 and was later told by a manager to get counselling rather than pursue the issue further.
The woman said she had not reported the incident to police, and the CBI told the newspaper it had no record of it.
Law firm Fox Williams was hired to oversee an independent investigation in March.
Mr Danker stepped aside from his role a month ago after it was reported that the group was looking into his conduct.
A woman employed by the CBI alleged that Mr Danker had made unwanted contact with her which she considered to be sexual harassment.
Mr Danker apologised for causing "offence or anxiety to any colleague" and said it was "unintentional".
It is understood the latest allegations are not related to Mr Danker.