Master chocolatiers at Cadbury World have hand-crafted a solid milk chocolate chick hatching from a giant egg to celebrate the Easter weekend.
The "egg-ceptional" 70cm-tall creation, which will go on display at the Birmingham visitor attraction's Chocolate Making Zone, took a three-strong team of chocolatiers four days to bring to life.
Dawn Jenks, Donna Oluban and Phoebe Snow created individual white chocolate feathers before securing them to the chick with melted chocolate, then added a dusting of edible food colouring to give the chick a vibrant yellow appearance.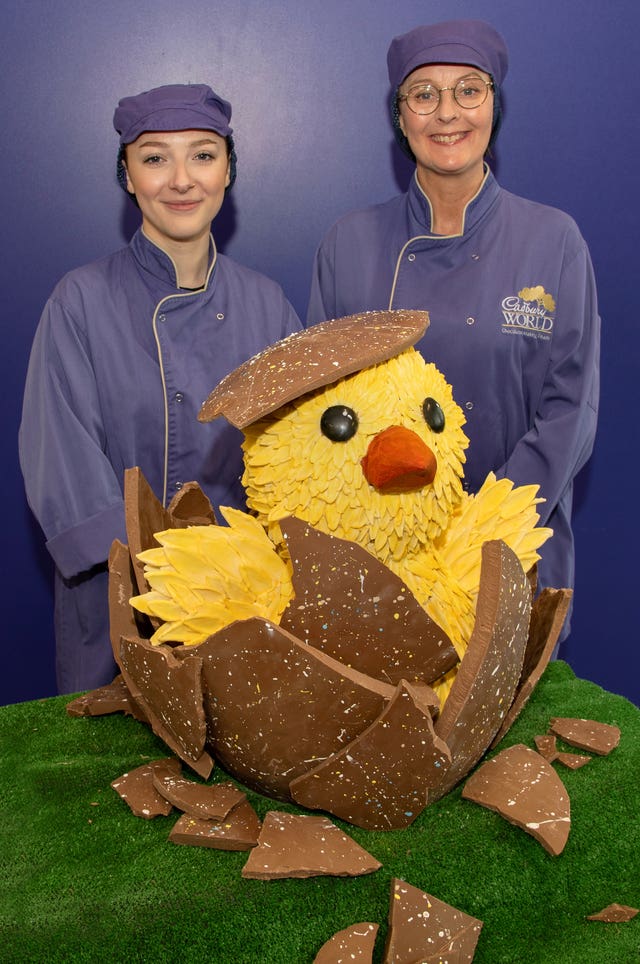 "Easter truly is the most chocolatey time of the year, so what better way to celebrate than to create our very own themed sculpture."