Education Secretary Gillian Keegan is "deluded" and "living in a fantasy world" over recruitment and retention challenges facing schools, the leader of the largest education union has said.
Mary Bousted, joint general secretary of the National Education Union (NEU), said children and staff are "bearing the brunt of the workforce crisis" in schools.
During a speech to the union's annual conference, Dr Bousted said many schools are "running on skeleton staff" and support staff are leaving because they "earn more stacking shelves in a supermarket".
Addressing NEU members in Harrogate, she said: "Gillian Keegan is airily unconcerned about all of this.
"Gillian I have to tell you, you are deluded. You are living in a fantasy world."
The NEU has been embroiled in a bitter dispute with the Government over pay.
The union is planning five more days of teacher walkouts in the summer term and possible action in the autumn after its members overwhelmingly voted to turn down the Government's pay offer.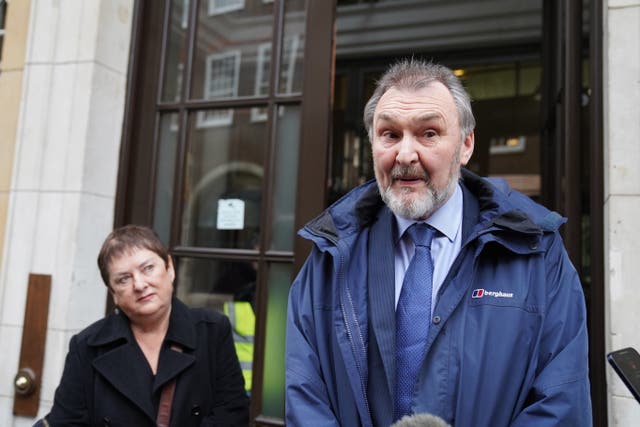 During the conference, the NEU announced strikes on April 27 and May 2, and delegates voted in support of a three-day strike in late June/early July.
The NEU will use the exam period next month to begin a re-ballot of teacher members in England on further industrial action later this year.
Addressing the union's annual conference, Kevin Courtney, joint general secretary of the NEU, accused the Government of "behaving very foolishly" as he called its pay offer to teachers "badly misjudged".
In his last speech to annual conference as general secretary, Mr Courtney said: "Mary and I have only got five more months and it is just conceivable we might not win on our watch.
"But you are going to win, I've got every confidence in that. And if you need to, you will organise the biggest demo Manchester has seen for decades on October 2, you'll carry on a campaign right into the general election year, and you will win."
Addressing the conference, incoming general secretary Mr Kebede called on the NEU delegates to "build the strikes" as he said "enough is enough".
In his speech to delegates following his win, Mr Kebede said: "I stood on a platform that said education needs fundamental change. This Government has abused our profession's dedication to education.
"We need an end to pay cuts. We need an end to the massive overwork of our staff. People working late into the night at the end of a busy day only to get up early and do it all again the next day. We need an end to Ofsted, a pernicious organisation that is finally justly under scrutiny that it so richly deserves."
A Department of Education (DfE) spokesperson said: "After costing children almost a week of time in the classroom, and with exams fast approaching, it is extremely disappointing that the NEU are re-balloting for more strike action up until Christmas this year.
"Following a week negotiating in good faith, the Government offered teachers a £1,000 payment on top of this year's pay rise, a commitment to cut workload by five hours per week, and a headline pay increase of 4.5% for next year – above both inflation and average earnings growth.
"The offer was funded, including major new investment of over half-a-billion pounds, and helps tackle issues teachers are facing like workload.
"NEU, NAHT and ASCL's decision to reject this offer will simply result in more disruption for children and less money for teachers today."