The sister of a disabled woman who died days after being dropped by care home workers has said her sense of "betrayal and anger" is "as powerful as ever" after an inquest found that the fall partly led to her sister's death.
Lyn Parker, 64, fractured her ribs and both arms when she fell at least 1.5 metres after two care workers tried to lift her from her wheelchair into her bed using a sling at Tudor Avenue Residential Care Home in Hampton, south London.
Ms Parker, from Kingston-upon-Thames, was on the floor for more than three hours before an ambulance took her to Kingston Hospital alone on January 15 2021, West London Coroner's Court heard.
Jurors were told that she was discharged from hospital with undiagnosed rib fractures and a fracture to her left arm.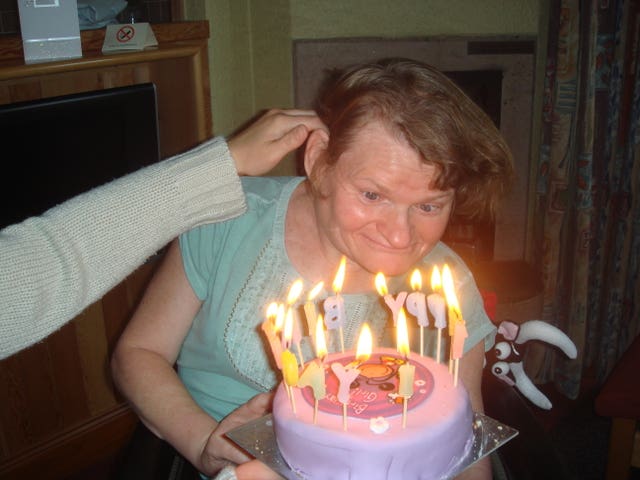 Ms Parker, who was non-verbal, died 10 days later at Kingston Hospital on January 25 2021.
Her sister Kim Parker said in a statement shared by Fieldfisher law firm: "Fundamentally you have to be able to trust the people caring for your relatives – particularly those who can't speak for themselves.
"It's devastating to think what Lyn suffered being dropped and hurt by the carers she trusted most at (the) care home, and then left to go to hospital on her own."
She added: "These terrible failings must not be forgotten or glossed over, and promises kept that things will improve. They have to, or Lyn will simply become another statistic, and that would be unbearable."
Giving a "narrative" verdict, the jury said Ms Parker's fall, combined with her pre-existing conditions, led to her death.
Coroner Lydia Brown did not give jurors leave to make findings that the paramedic treatment or any aspect of hospital care caused or contributed to Ms Parker's death.
Kim Parker previously told the inquest that her sister was "a victim of a catalogue of catastrophic failures".
She said: "(Lyn) was a victim of a catalogue of catastrophic failures and I just feel that what happened in the care home and what happened in the emergency department… her failure to be correctly triaged and diagnosed is still quite hard for me to take in."
She said her sister became "prone" to aspiration and chest infection after her throat was burned by a carer who gave her "scalding hot food".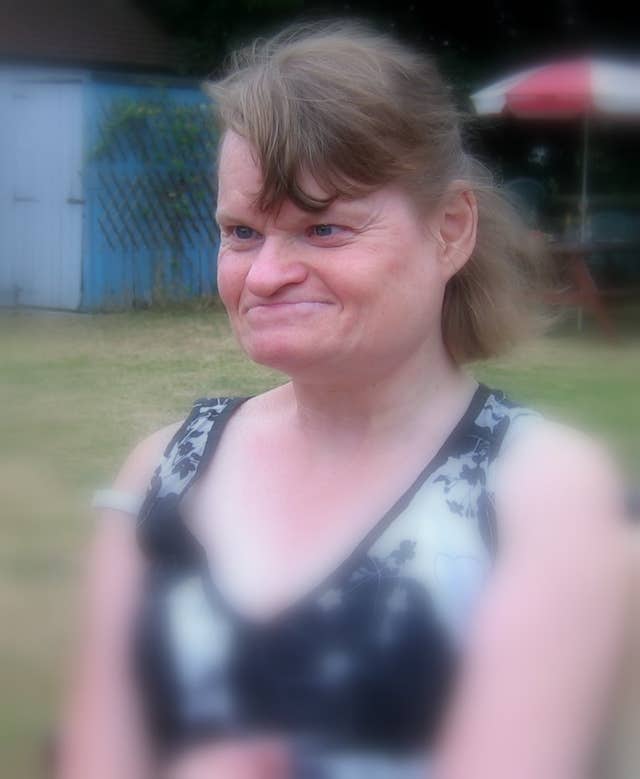 The sister added that nevertheless the do not resuscitate (DNR) order "always" came up as a "new decision" whenever Ms Parker was admitted to hospital.
Of Ms Parker's hospital care after her fall in January 2021, her sister said: "We were patronised and treated like idiots all the while we were aware that Lyn's learning disabilities counted against her in terms of treatment and the DNR decision was a continual threat."
In a statement to the court Dr Sumit Dutta, who treated Ms Parker in the emergency department on January 15, said he "should have" arranged a trauma CT scan and that had he done so, the patient would have been admitted to hospital that evening.
Dr Khalid Mohammed Ali co-led an internal investigation into Ms Parker's care and told jurors that though the initial medical team should have "widened the scope of their investigation" it would not have changed the outcome.
Rebekah Schiff, a consultant geriatrician and general physician at Guy's and St Thomas' Hospital, told the court as an independent expert that Ms Parker's death was "inevitable" once she fell and fractured her ribs.
Caron Heyes, representing the family, said: "Lyn was the tragic victim of catastrophic failures of care that were simply not acceptable and caused her avoidable death.
"We cannot go on and on hearing about failures to protect people with learning disabilities from avoidable errors in care. It is up to the institutions involved to listen, learn and to keep their promises to ensure people in their care are safe."