It is time for the Irish Government to "put a public marker down" over the handling of the legacy of Northern Ireland's troubled past, Amnesty International has said.
The non-governmental organisation led a delegation of victims to meet the Irish Minister for Foreign Affairs and Tanaiste Micheal Martin in Belfast on Thursday to discuss concerns over the UK's legacy Bill.
The legislation, which has been almost universally opposed, proposes offering immunity for people accused of crimes during the Troubles – as long as they co-operate with a new truth recovery body – and stopping future court processes.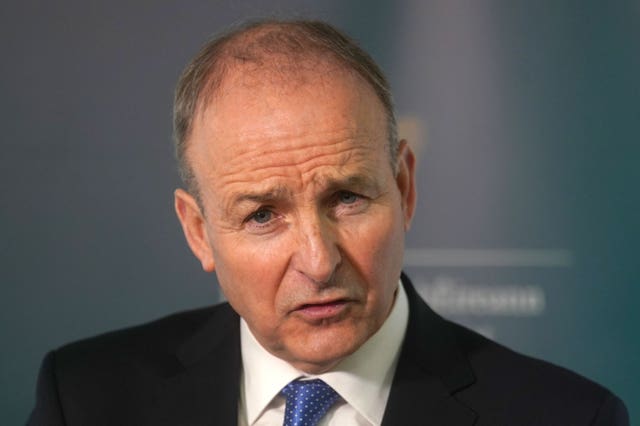 She said the Irish Government's opposition to the Bill should prompt "this course of action".
It was indicated to the delegation that "all cards are on the table, and an inter-state case is under active consideration".
"We've called on the Tanaiste here today for the Irish Government to put a public marker down to signal to the UK Government that if they force the Bill through to law, that they will take an inter-state case," she said.
"We understand from the meeting here today that this is something that is being actively considered and that the Tanaiste is continuing to engage with the Prime Minister around negotiations in regards to dealing with the past and a way forward."
"For the victims that we work with, many have been fighting through the courts for decades for a measure of truth, justice and accountability, which the Bill which now permanently deny," she said.
"They simply don't have, in many cases, the years left that it will take to fight this Bill through the courts if it becomes law.
"The Irish Government has a critical role to play here – they can petition and go directly to the European Court of Human Rights, they can lodge a case within four months of the Bill becoming law and they can expedite this process.
"It's very clear that the UK Government are not listening to victims here, it's therefore all the more vital that the Irish Government do listen, have listened, and take this course of action."
Mr Reavey said they were "reasonably well satisfied by the responses from the Tanaiste and his team".
He said the Belfast/Good Friday Agreement left victims to one side.
"The victims have never got to the forefront, they've been kicked down the road all the time and it is time that we had some sort of closure," he said.
"I was well pleased with that meeting and I think that the Tanaiste is a man of his word."
Mr Oliver said he wants to see the Irish Government put its foot down and "not let this go through".