The mother of a teenage boy killed in a random attack in north Belfast has said that while she voted for the Belfast/Good Friday Agreement, victims of the Troubles have been left behind.
John Molloy was 18 when he was stabbed on his way home from a night out in what is believed to have been a sectarian attack in 1996.
The young Catholic man died just yards from his home.
No-one has ever been brought to justice for the murder.
"Police said he was in the wrong place at the wrong time, how could he be, he was coming home," she told the PA news agency.
"We weren't a political family, John wasn't involved in anything but there is a stigma – someone worked in a shop said he must have been doing something.
"My son was completely innocent, we're 99% sure it was a sectarian attack.
"At the time as well, there was supposed to be a truce, there was supposed to be a ceasefire."
Two years later, a historic peace accord was signed which promised to bring the Troubles to an end.
The terms of the deal saw scores of paramilitary prisoners released from HMP Maze.
Mrs Molloy said she voted yes for the agreement in the referendum which followed, but having received no justice or answers for what happened to her son, she said it was not an easy decision.
"I feel that anyone who has lost loved ones in the Troubles had to make a very big sacrifice by saying yes to the agreement, you were looking at it in the long term, mostly for us, we were looking at it from our children's and our grandchildren's point of view – we just wanted peace for them," she said.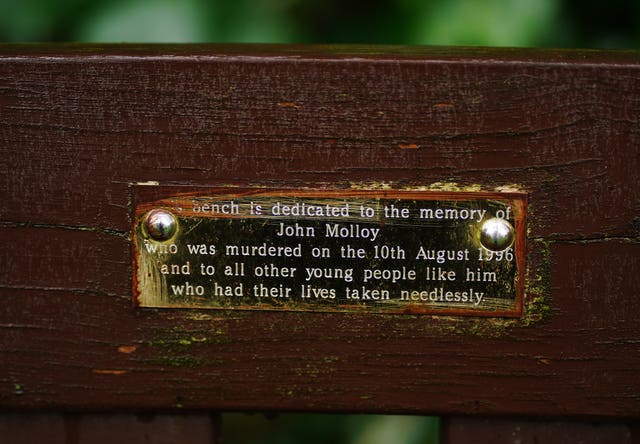 "I'm not saying that the agreement was a bad thing, but I think it needs to be looked at again and changes need to be made."
Mrs Molloy said that almost 30 years on, her family has had no closure or justice.
"Basically we're still in the same place, we're stuck," she said.
"I feel good that the agreement stopped a lot of bad things happening but I feel it could have done more to help victims."
Mrs Molloy criticised the original police investigation into her son's killing, describing it as a "weekend wonder", saying while some arrests were made, those people were let go, and they were told that nothing could be proved because the weapon had not been recovered.
That probe was later re-examined by the then Historical Enquiries Team (HET).
"They gave us a lot more information," she said, but the HET was later wound up.
Mrs Molloy added that the Police Ombudsman also looked at the case, but "didn't get very far".
A new Government legacy Bill proposes to provide immunity for people accused of crimes during the Troubles – as long as they co-operate with a new truth recovery body – and stop future court processes.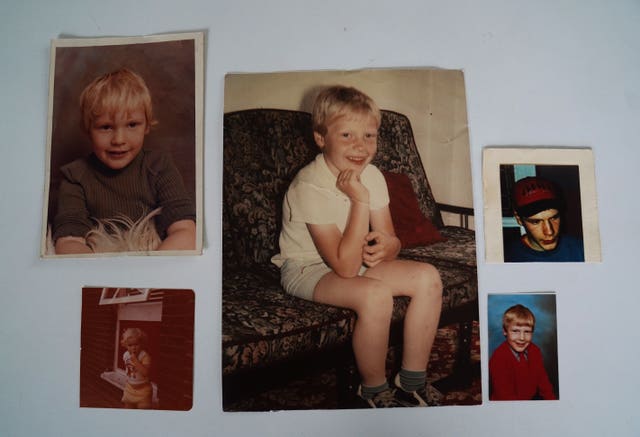 The Northern Ireland Troubles (Legacy and Reconciliation) Bill is currently progressing through Parliament.
"These decisions have all been made, victims and families left behind and no consultation with them, your hands are tied and really there is nothing you can do, son's killers walking the streets, they have their whole lives," Mrs Molloy said.
Mr Molloy is memorialised with a bench in the garden of the Wave Trauma Centre in north Belfast, where Mrs Molloy is an outreach worker.
He had been in full-time education and looking forward to going to university when he was murdered.
Mrs Molloy said all of her children had friends across the divide in Northern Ireland, and two had attended integrated schools.
"We lived in a nice house, ended up having to move because I couldn't walk past the spot where he was killed," she said.
"I work for Wave and do a lot of talks, it keeps John's memory alive by talking about the incident, I don't want him to be forgotten because as far as the law is concerned he was just a number, just a statistic.
"Getting children to 18 is not easy, we were relieved to get John to that stage and towards making his own way. But instead he never got to see his sister marry, never got to see his nephews and nieces, or marry.
"There was really no support for people who had lost loved ones, I was very lucky I got involved with Wave and can talk to people who have been through similar things."