Windrush campaigners have said it is a "slap in the face" promises were dropped as they handed a petition to Downing Street, five years since the scandal was brought to light.
The petition, signed by more than 50,000 people, urged Home Secretary Suella Braverman to U-turn on her decision to scrap plans to establish a migrants' commissioner, not to increase the powers of the independent chief inspector of borders and immigration or to hold reconciliation events with the Windrush community.
A legal challenge has now been launched against Suella Braverman by the Black Equity Organisation (BEO) for refusing to implement all the recommendations from the independent review.
Speaking outside Downing Street Windrush campaigners said they were "back to square one again" after three of the recommendations were dropped.
Glenda Ceasar, 61, lost her job at a GP practice in 2009 and was unable to work or claim benefits for the next 10 years until the Windrush scandal came to light in 2018.
"I understand the trauma that people are going through now and people disbelieving you like you've done something wrong. It was legislation that was not put in place properly.
"The community is hurt. They feel as if they are being pushed away and they are not keeping to their promises."
A letter signed by survivors, campaigners, athletes and actors has also been handed into Downing Street branding progress on the commitments to right past wrongs "painfully slow".
Many lost homes and jobs, and were denied access to healthcare and benefits.
The letter, whose signatories include actor David Harewood, singer Beverley Knight and former athletes Dame Denise Lewis and Colin Jackson, described the axing of recommendations as a "kick in the teeth to the Windrush generation, to whom our country owes such a huge debt of gratitude".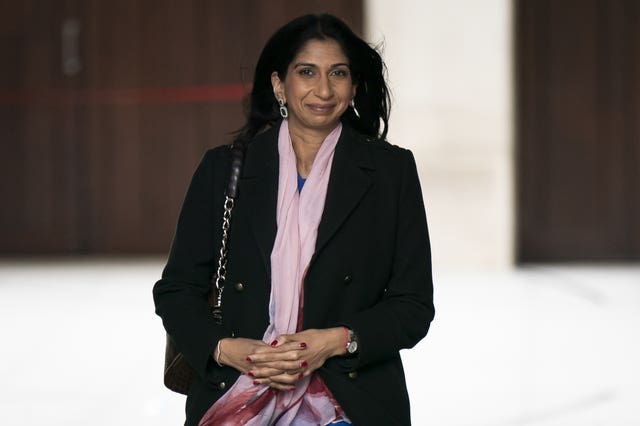 Windrush campaigner Michael Braithwaite, 71, was a teaching assistant for children with autism for 16 years when he was threatened with deportation.
He had documents dating back to 1973 but the Home Office requested data from when he landed in the UK aged nine.
The teacher said he was afraid the Windrush generation will be forgotten and accused the Government of "washing it under the carpet".
He told PA: "It has been a long journey and I am still hurt by it. They have changed so many different things. We have had promises and promises.
Asked about the recommendations being dropped, he said: "It was like a slap in the face and a setback. People have made promises and said it will be done. It has not even been looked at. That is the way I feel."
The Black Equity Organisation (BEO), a civil rights group launched in May 2022 to tackle racism in the UK, said the decision to ditch three recommendations had added insult to injury for victims of the scandal.
BEO chief executive Dr Wanda Wyporska asked Suella Braverman to "make sure there is justice for our Windrush elders".
She said: "It's very important the Windrush generation is not let down again. We have had years and years of promises not being kept. Now we see three of the recommendations of the Williams review are not going to be kept.
"I think it is just adding insult to injury to everything the Windrush generation, our family, have been through. Unfortunately some of the Windrush survivors have died before they received compensation."