A 13-year-old who previously went viral after raising more than £250,000 for Ukrainian children via a raffle to win his handmade wooden bowl hopes his latest fundraiser will have the same "magical energy".
Gabriel Clark became a viral sensation last year when his 'Bowl for Ukraine' – a wooden bowl he carved, which was etched with a blue-and-yellow ring in the colours of the Ukrainian flag – garnered the attention of avid supporters, who helped him to raise a staggering amount for Save the Children, following a social media post from his father Richard.
Gabriel told the PA news agency: "I had an absolutely amazing time. All the children were so polite and they had amazing English.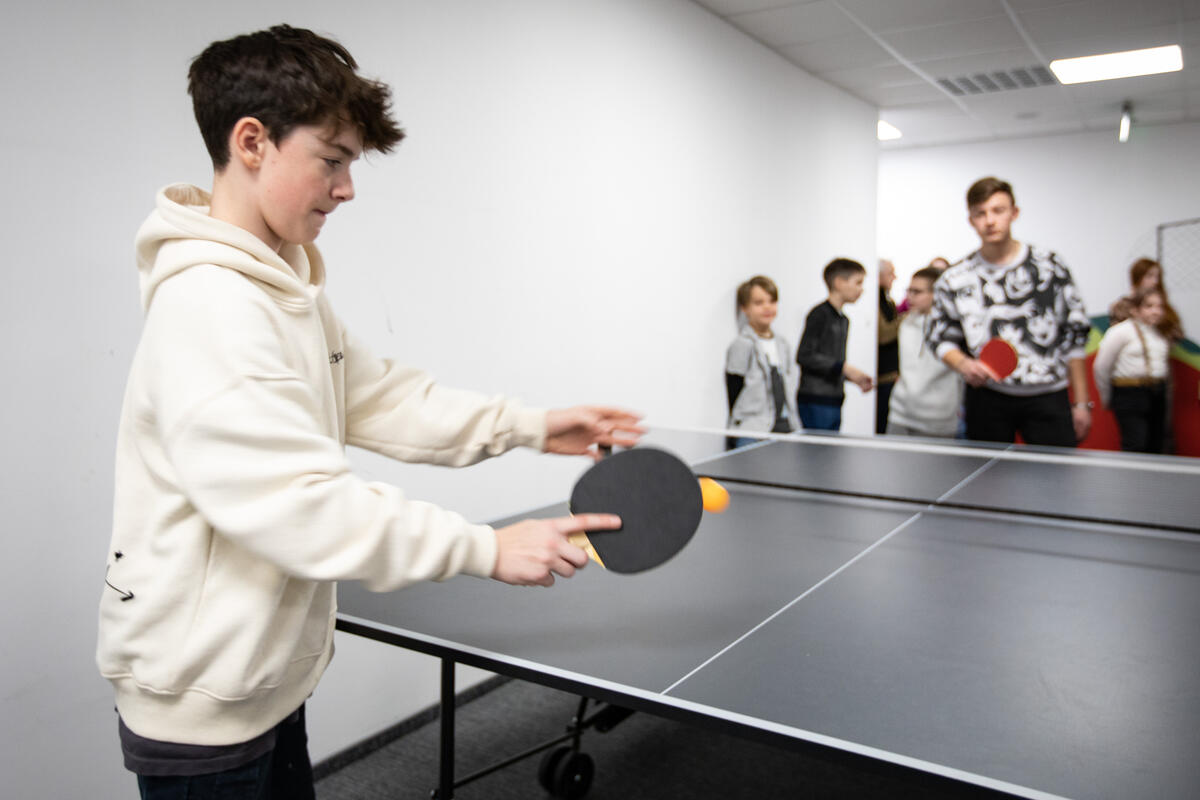 "It was really interesting to learn about their culture and experience that firsthand."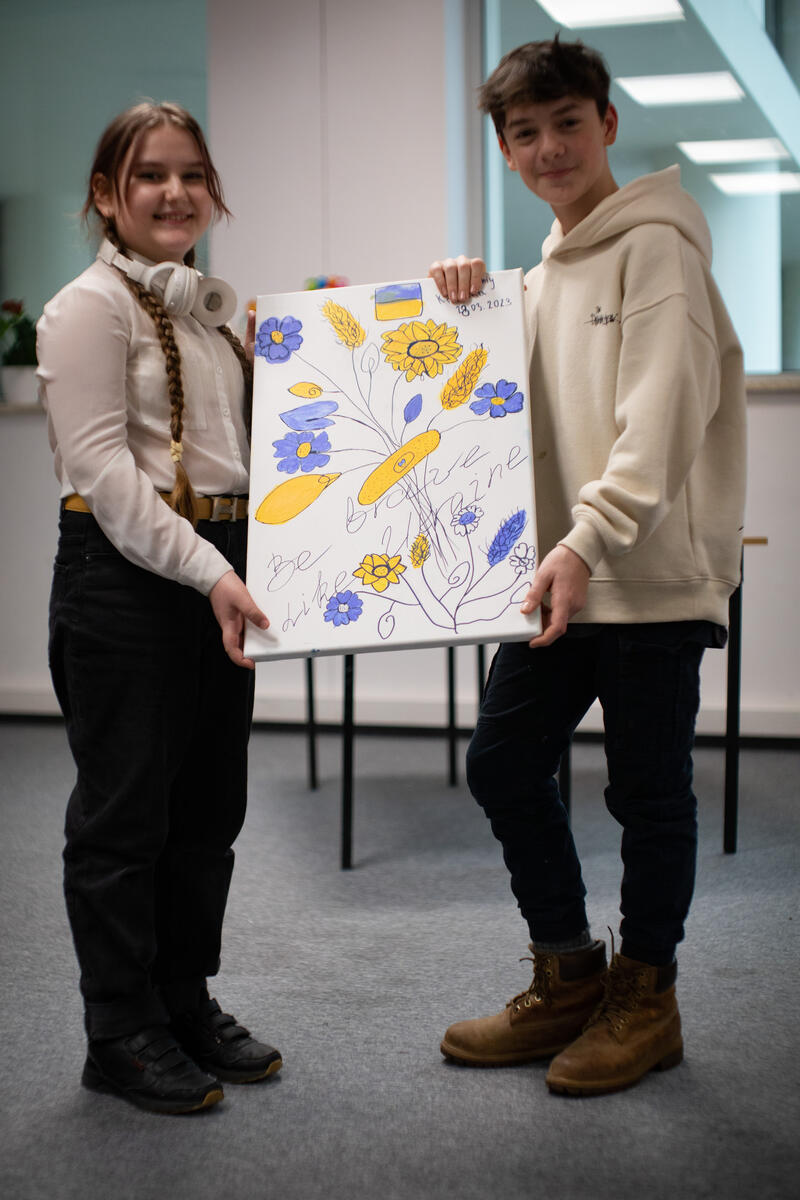 "It just stuck with me so much that there were so many children that, despite what they have been through, were so similar to me – there was one that did Taekwondo and another that played the drums.
"But I think the highlight of the trip was being given a beautiful blue-and-yellow painting by a young girl called Karina (whose name has been changed for safeguarding reasons), that represents Ukrainian fields and sky.
"It now hangs on my wall above my desk."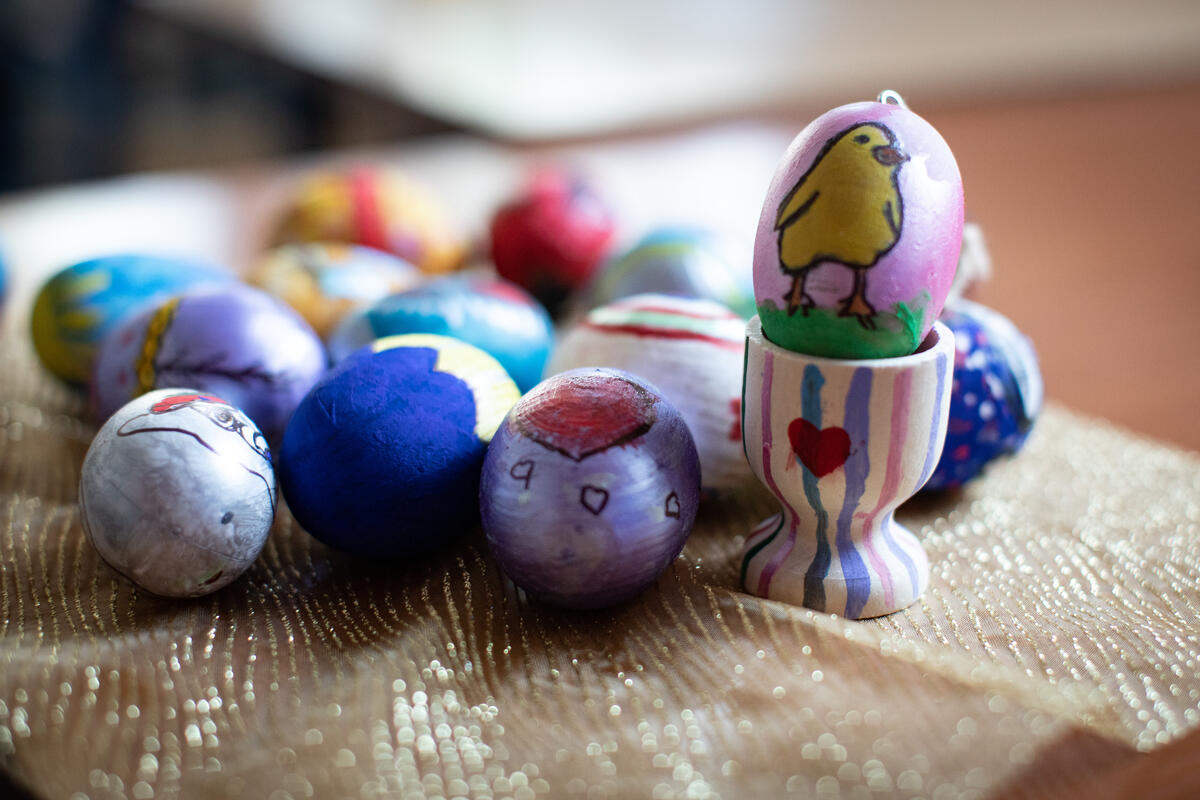 This year, Gabriel is raising money for Save the Children's Emergency Fund, to support children further afield, in places including East Africa.
"I feel as though children can sometimes be underappreciated and they need our support because they can't work to earn money to help themselves," Gabriel said.
"And the world has so many issues with it so I think if I can do my part to straighten some of them out then I want to try."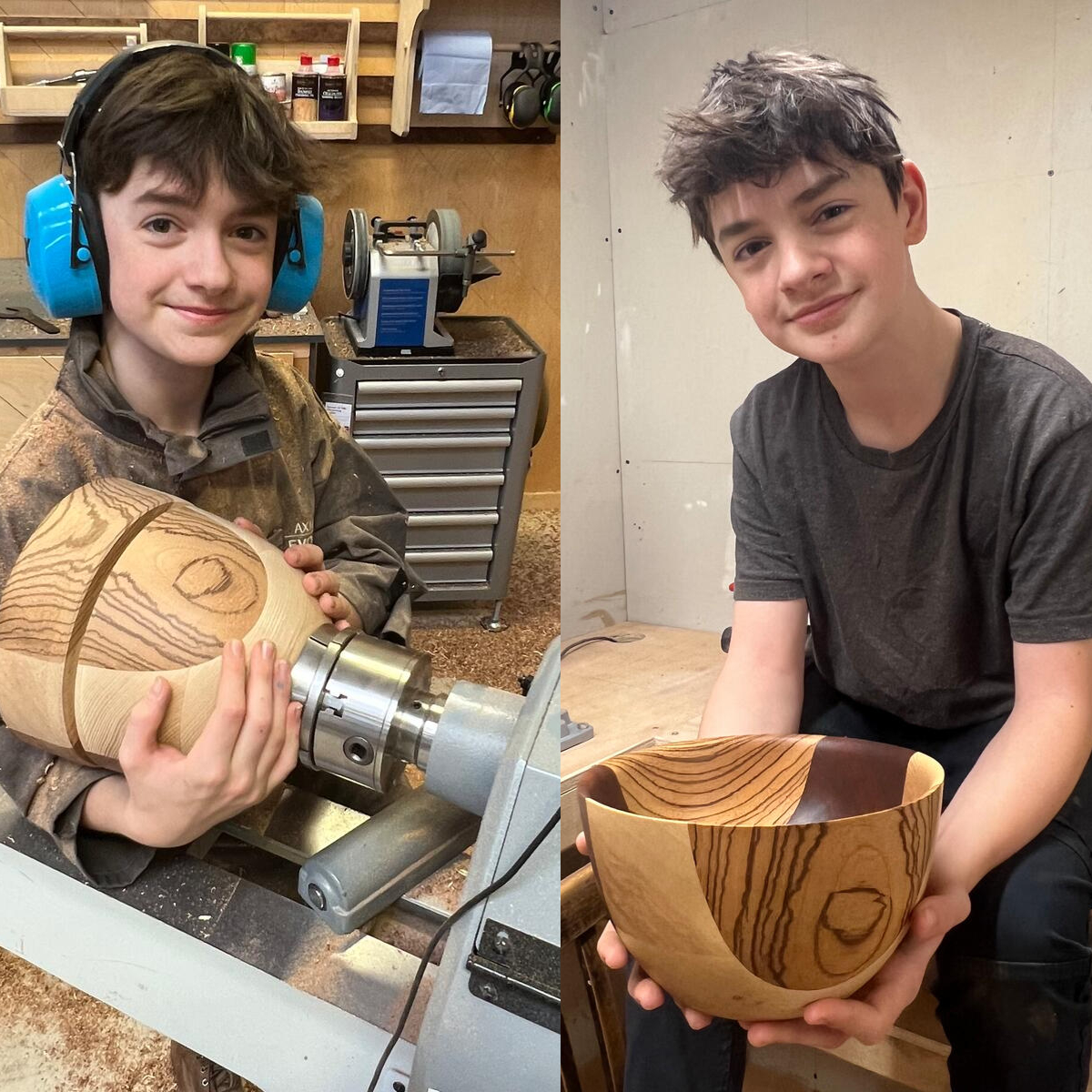 "I wanted to use different types of wood to make the bowl stripy or segmented to represent the different countries Save the Children work in and to show how they help different people around the world," Gabriel added.
Gabriel has already raised more than £6,000 and added that seeing people support his project both via his fundraising page and on his Instagram page – where he documents the journey behind making the bowl – has been "amazing".
"I'm delighted by how well it's going and everyone is so nice.
"I was not sure if I would get a similar response or not and the support really keeps me going and inspires me."
Reminiscing on his first fundraiser, Gabriel said: "Presenting the Baftas with Jason Isaacs was a real highlight for me.
"He was so sweet, he's just an absolutely brilliant guy.
"And getting support from Stephen Fry and JK Rowling and Cher just blew me away."
A draw for the bowl closes on April 14, and Gabriel hopes it provides some joy around the Easter period.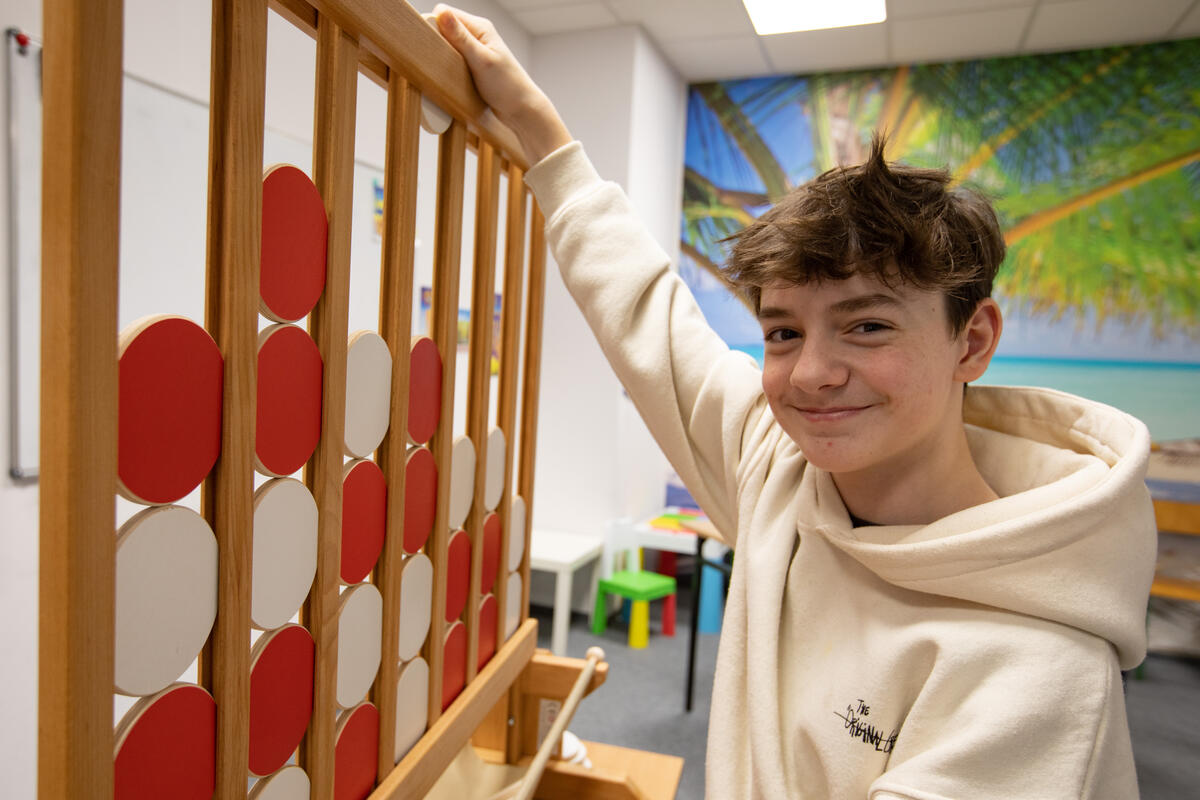 Gabriel's father – Richard, 53, a writer and TV director – added: "This project was hugely ambitious and it was much more work from the ground up this time round.
"Gabriel's spent weeks planning and designing the bowl and then going to Poland.
"Piecing the bowl together was also incredibly tricky because it involved gluing several pieces of wood together and there was a real danger that because the woods have different densities, when you turn it, it could explode."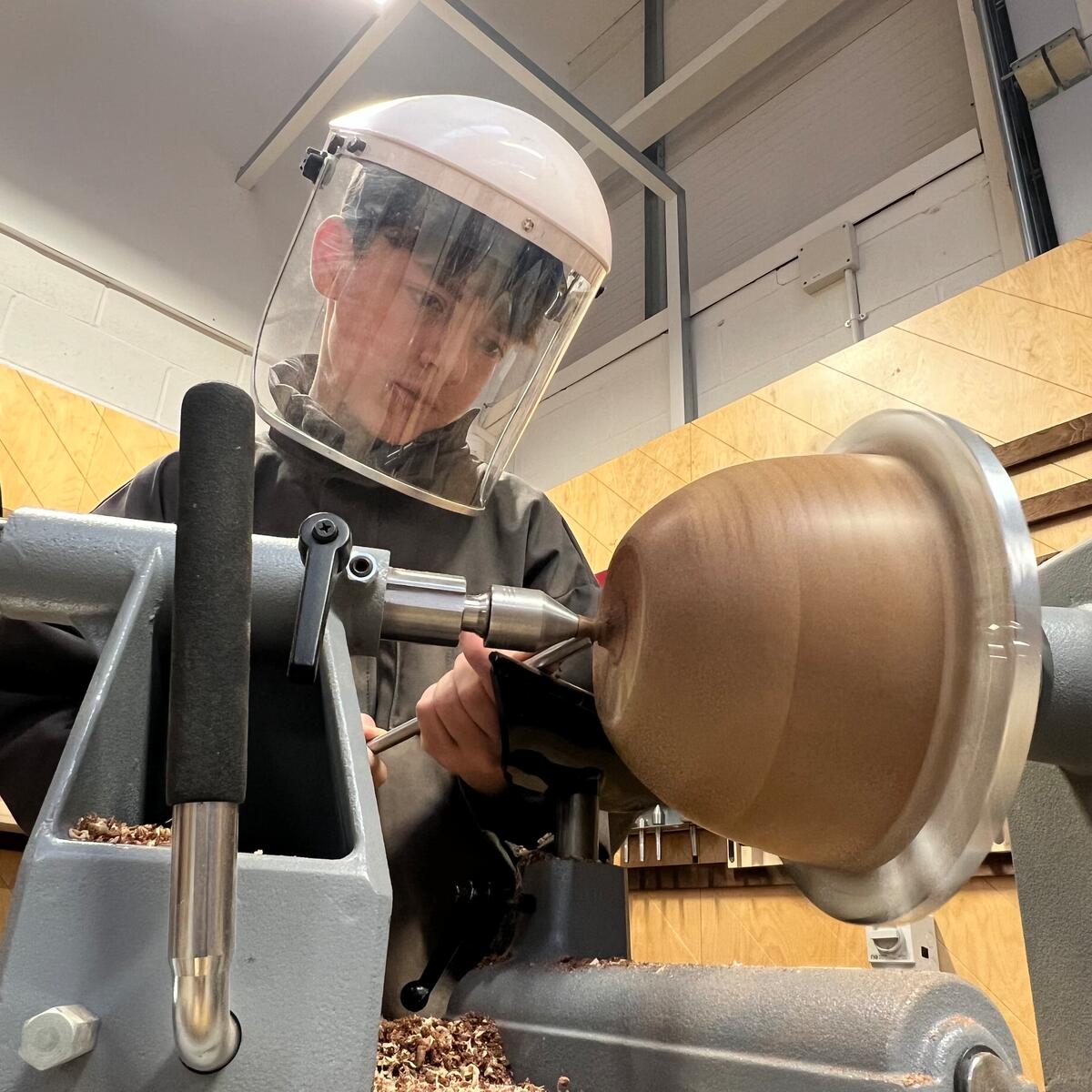 "We are hugely proud of him for also giving up a lot of his Easter holidays to create and promote the bowl and bring some Easter cheer," he added.
Lisa Aubrey, head of regional fundraising and engagement at Save the Children, added: "We are incredibly grateful for Gabriel's continued support and everyone who has so far entered the draw for his latest wooden masterpiece.
"Our ambition to make the world a better place for children simply couldn't happen without the efforts of young people like Gabriel."
The fundraiser can be found here: https://www.justgiving.com/page/thehopebowl
Gabriel's Instagram page can be accessed here: https://www.instagram.com/clarkie_woodwork/