Family members of Troubles victims have been recalling the sense of hope brought about by the signing of the Good Friday Agreement 25 years ago.
A number of victims and survivors gathered on the beach at Killough in Co Down on Friday morning to watch the sun rise to mark the anniversary of the historic peace deal.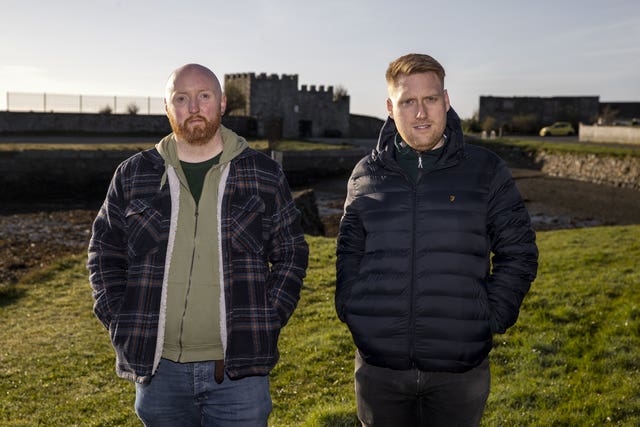 He said he was 13 when the Good Friday Agreement was signed in 1998.
He said: "I remember that feeling of hope that was everywhere at the time.
"There was that feeling that we young people were the future, that we had a much brighter future than our parents and the people who had lived throughout all of the Troubles.
"That has faded in terms of young people's involvement in how we move forward, but it has been a success because people are not being murdered on the streets in the levels that they were."
Mr McKenna Gallagher said the agreement should now evolve as society moves into the next 25 years.
He said: "The politics haven't really worked but the people of this wee country are the success of the Good Friday Agreement."
Louie Johnston's father David, a reserve constable in the RUC, was shot dead by the IRA nine months before the agreement was signed.
He said: "The Good Friday Agreement is important, it is important that we mark the occasion.
"I was only eight when the agreement was signed.
"I remember growing up at the tail-end of the Troubles, I have memories of the Troubles.
"The Troubles very directly came to my house.
"But I also remember that post the agreement I was able to grow up in relative peace, that is something that is very important, something that should be celebrated, that we were able to achieve that."
Mr Johnston added: "It has been successful in the terms that we have relative peace in Northern Ireland.
"Is the Agreement perfect? No, but what peace agreement is?
"There are always aspects that from the lens of history you might want to review or look at again."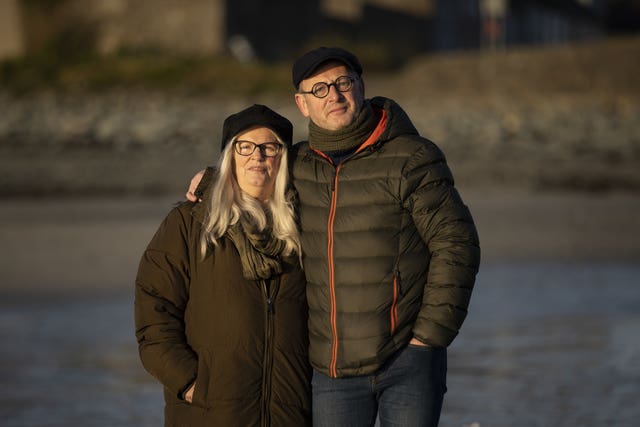 She said watching the sun rising symbolised a new beginning.
Ms McAteer said the legacy of the Good Friday Agreement was peace in Northern Ireland.
She said: "Everybody wants to live in peace. We just have to agree.
"If we could all agree on one thing it would be peace.
"Let the orange and green go."
"Watching the sun come up is hope for new beginnings."
"To look out at the sea and see the sun come up, that is the vision of the Good Friday Agreement, people standing together."
The event in Co Down was organised by the Wave Trauma Centre.