Temperatures "as high as 16C or 17C" are expected in parts of the UK on Good Friday as sunny spells kick off the Easter long weekend.
The Met Office said the weather is widely set to be "fine and relatively nice" over the long weekend with "some sunshine" before "rain for most places" on Bank Holiday Monday.
It said much of the UK, "especially in the west", will be rain-free and enjoy sunny spells on Friday, despite a "frosty start in places".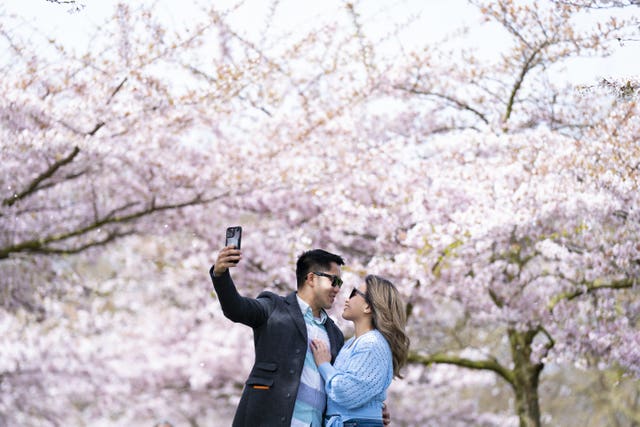 The Met Office later said: "Sunnier skies will see temperatures rise as high as 16C or 17C during the day."
But the forecaster has warned that eastern coastal stretches are likely to be cloudier, with some light rain and potential fog patches from the North Sea and cooler temperatures of 10C to 11C more likely along that coast.
Similar conditions are likely on Saturday, when "the vast majority" of the UK can expect "spells of sunshine" after a "frosty start", with highs of 14C to 16C.
Easter Sunday could then be the "warmest day of the year so far", with highs of up to 18C expected in parts of the UK.
Mr McGivern added: "Bright or sunny spells will make it feel very pleasant indeed, with temperatures potentially reaching 18C across parts of the Midlands into Wales and the South East, mid-teens fairly widely elsewhere away from the North Sea coast, although parts of Norfolk into Yorkshire could feel a bit warmer."
That would set a new warmest day for 2023, exceeding the current highest temperature of 17.8C on March 30 in the village of Santon Downham, Suffolk.
David Oliver, a Met Office deputy chief forecaster, said: "During the second half of the Easter weekend the Atlantic will increasingly exert its influence.
"A frontal system is expected to move in from the west and displace the high pressure lying across the UK.
"This will spread rain across all areas during the latter part of Easter Sunday and through Easter Monday, although there is some uncertainty regarding its exact timing.
"Once the rain clears blustery showers are likely to follow in its wake across many areas."
Monday will "be a slightly fresher day but nonetheless still relatively warm", Met Office meteorologist Tom Morgan said.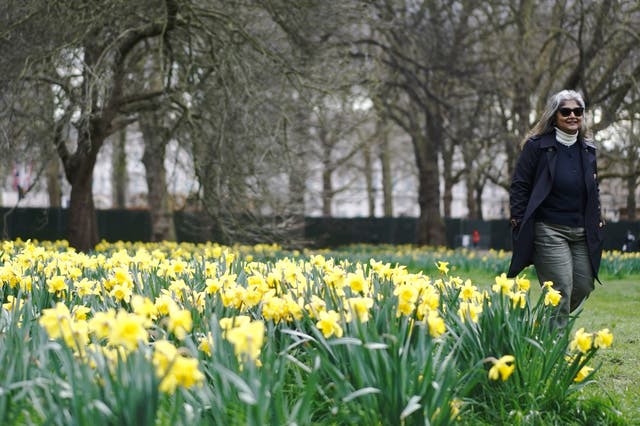 "There will be some gales around coastal regions as well of Scotland and Northern Ireland, particularly later on Sunday, so from a travel point of view, if you are making travel plans, there may well be some temporary difficult driving conditions late on Sunday and perhaps in eastern areas on Monday as well but overall we don't anticipate any warnings being necessary through this coming weekend."
It comes as an estimated two million British holidaymakers are heading overseas during the Easter bank holiday weekend, according to travel trade organisation Abta, which calculated the figure.
It said there is strong demand for trips to mainland Spain, the Canary and Balearic Islands, the Algarve, Madeira, Cyprus, Croatia, Italy, Greece and southern Turkey.
But holidaymakers closer to home have been warned they could face two-hour delays at the Port of Dover over the Easter weekend.
People have been urged to "allow 120 minutes to complete border controls and check-in" at the Kent port as the double bank holiday weekend is expected to be "busy", ferry operator DFDS said on Thursday.