Children on a hospital ward were left with "big smiles" after they were surprised with Easter eggs by players of a football team who have jokingly been referred to as "the other Wrexham".
On Saturday, five players from the men's side at FC United of Wrexham – Hugo Matthews, Taylor Edwards, Kiyan Roger, Harvey Frost and Kyrun Ruscoe – alongside their 36-year-old Wrexham-born manager Andrew Ruscoe, distributed Easter eggs to patients and staff on the children's ward at Wrexham Maelor Hospital, to spread some "Easter joy".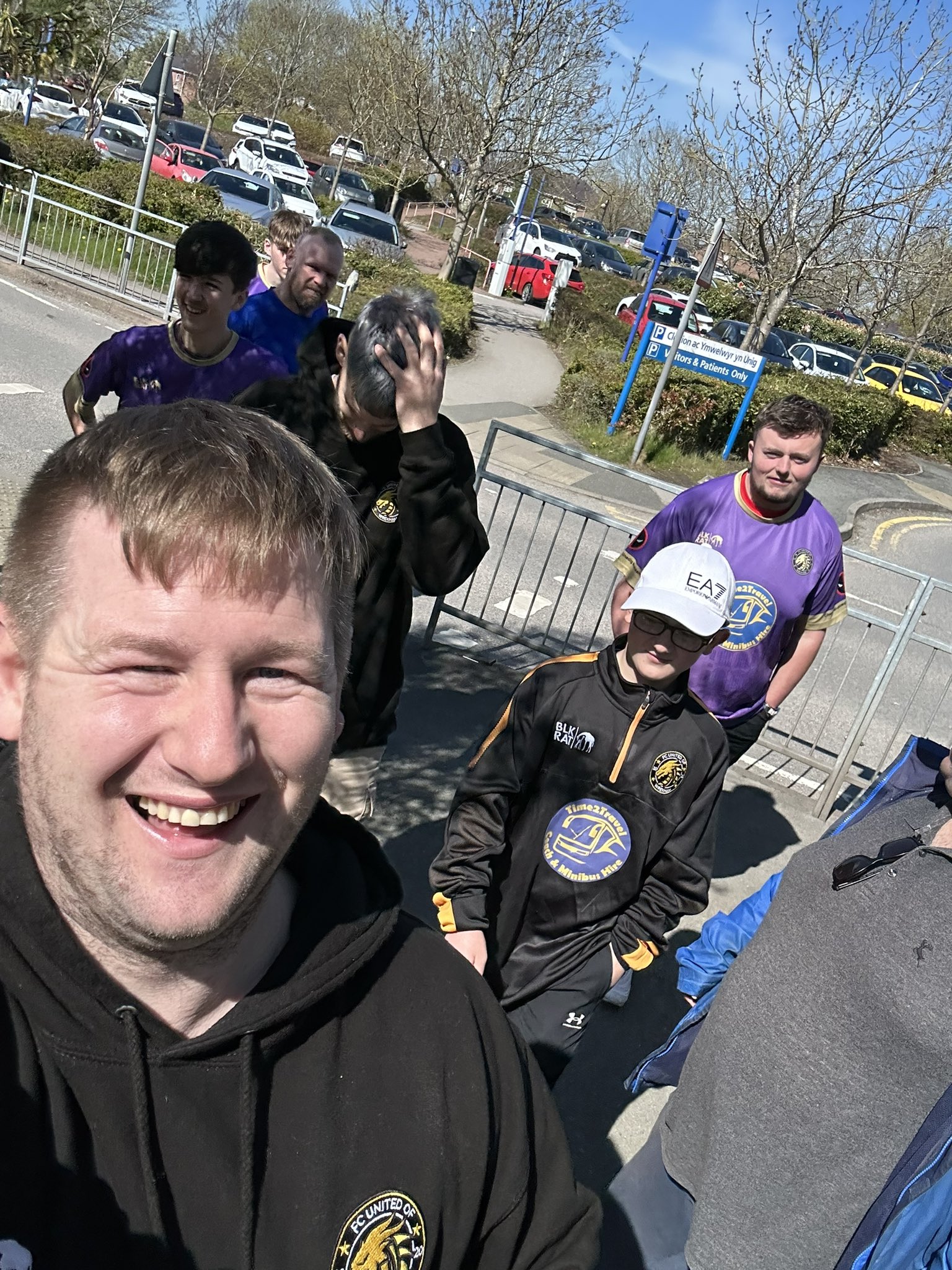 "In order to spread a bit of Easter joy, our first team got together, got some eggs and it was a fantastic experience.
"All the nurses and children were really appreciative – one of the nurses turned around and said we have put a smile on children's faces today, which is incredible."
Mr Ruscoe said that he was also compelled to distribute eggs to this particular hospital because it had helped his son Caelan-Jac, who is six months old, and daughter Anaya-Jasmin, four, over the years when they have been "poorly".
He added that the experience also had an emotional impact on the players.
"They said today has opened their eyes to how precious life is and the experience really touched them," he said.
He joked that when the group first walked onto the premises, the children were "a bit shy" and "nervous", but that soon changed to big smiles of joy.
Doughnuts and cookies were given to staff to thank them for their hard work tending to children on the ward.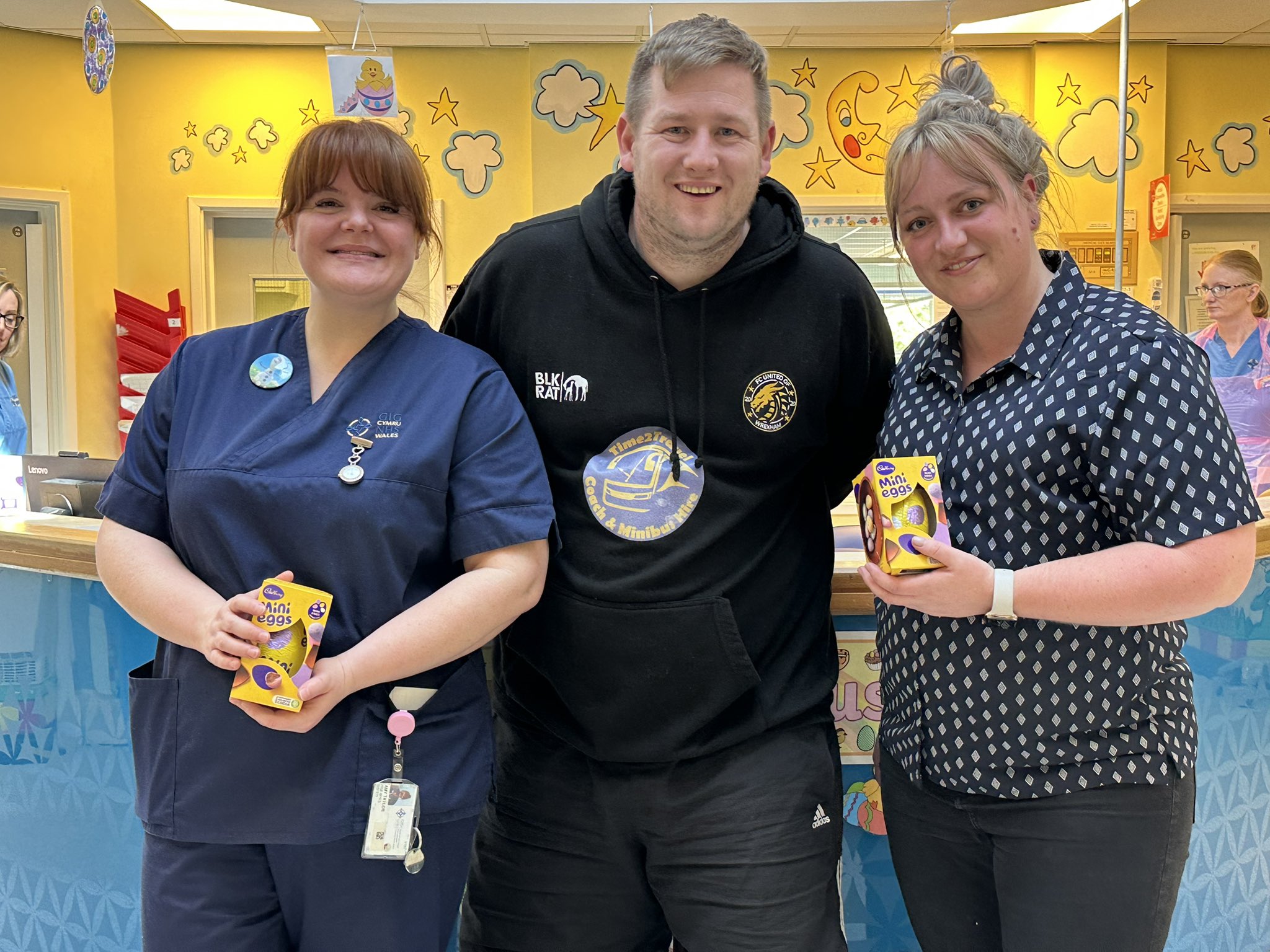 "The sponsor is very community minded and when we organised to go down to the hospital, they were onboard and said, 'let's put some joy on people's faces'," Mr Ruscoe added.
The team has been referred to as "the other Wrexham", playing homage to Wrexham AFC, which is owned by actors Ryan Reynolds and Rob McElhenney.
Earlier in the year, Reynolds donated money towards a fundraiser organised by FC United of Wrexham to raise enough money for kit for its under 12s team, with the Deadpool actor telling Mr Ruscoe it was his "pleasure to be a little piece of football in Wrexham… be it my club or yours".
Mr Ruscoe added: "Wrexham AFC play in the English domestic system and we play in the Welsh domestic system and we just think, wouldn't it be great to have another Wrexham side doing so well, but playing in the Welsh domestic system and hopefully get up the leagues.
"We also want to make a positive impact in the community and hopefully create opportunity through the club."