A grandfather who thought he was the victim of a scam after being told he was receiving a British Empire Medal (BEM) has said he feels "privileged" after being invited to the King's coronation.
John Anderson, 72, from Fraserburgh in Aberdeenshire, received the award in 2020 in recognition for his community work throughout the Covid-19 pandemic.
Mr Anderson will be attending the King's coronation on May 6 and said he felt "privileged" to have the invitation extended to him.
He said: "It's quite a privilege because I won't see another one and I've never seen one.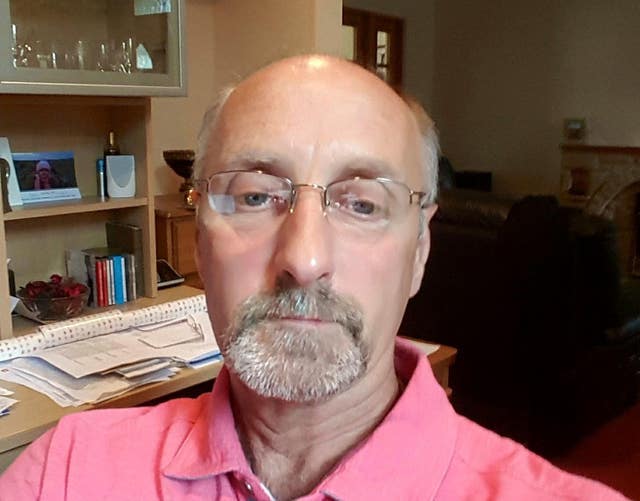 The retired firefighter said he thought he was the victim of a scam when he received the initial text message telling him he would be receiving the BEM.
Mr Anderson said: "I was on holiday with my family and it was a text message I got.
"We had been getting quite a lot of scams on the emails through the pandemic, so I just thought it was another scam.
"My son-in-law, who's a police officer, had a look at it and made a few calls and he said it was right enough.
"It was very out of the blue as well."
In the early stages of the Covid-19 pandemic, Mr Anderson was among those who set up a call centre where those who had Covid could call for a food parcel and have it delivered to their home.
Following this, he also set up a community food pantry in Fraserburgh which he said there was a great need for.
When he visits London next month, he told the PA news agency he will fly down and see a show before attending the coronation.
More than 850 community and charity representatives from across the United Kingdom have been invited to enjoy the coronation service from Westminster Abbey on Saturday May 6.
Invitations have been extended to 450 British Empire Medal recipients in recognition of their contributions.
The British Empire Medal recognises the achievement or contribution of service to the community in a local area.
This might take the form of sustained commitment in support of a local charitable or voluntary activity, or innovative work that has delivered real impact in the community.